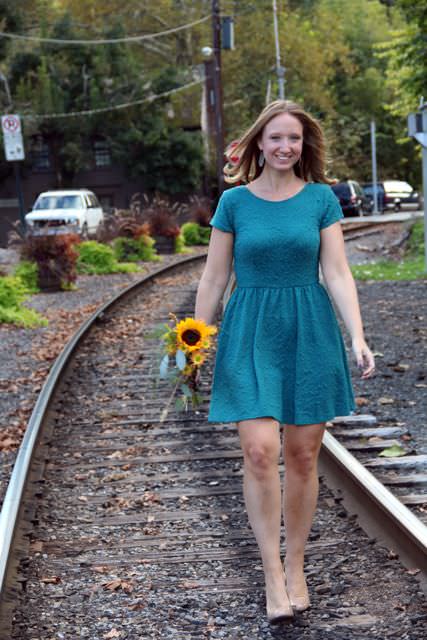 Guts·y
adjective
1. Stepping out of your comfort zone to reach your goals and live a life that makes you truly happy: "She did what?! How gutsy of her!"
2. Marked by courage or determination: "That girl is seriously gutsy."
Okay, so the first definition I made up…the second one comes straight from good old Merriam-Webster.
And that's what this blog is all about: stepping outside your comfort zone, getting comfortable with being uncomfortable, making moves, exploring new opportunities and embracing adventure…all on your own terms.
Are you ready to start living in a more purposeful way?
Let's get gutsy.
Get a Dose of Gutsy Delivered Straight To Your Inbox
Want even more gutsy content delivered straight to your inbox twice a month? Sign up for my FREE #GetGutsy e-newsletter filled with inspiration, ideas and action items to get out of your comfort zone. You'll be the first to hear about all things gutsy and you'll receive behind-the-scenes content meant only for VIPs like yourselves. Join the Get Gutsy Movement! See what others have said about the Get Gutsy newsletter and get on the list!
"You have an uncanny ability to write about the exact things I'm going through/thinking of."– Niki Ianni
"Jessica, we have never met but I think we are kindred souls! I look forward to your newsletters and oftentimes I am pondering the exact same things." -Anna Todaro
"What sold me on your site, and prompted me to sign up, was the whole 'Get Gutsy' mantra. I think we're all looking for a spark in our lives, something to believe in, something to be our creed. You've created #GetGutsy for yourself, and it seems like many of your readers have joined the charge." -Steve R.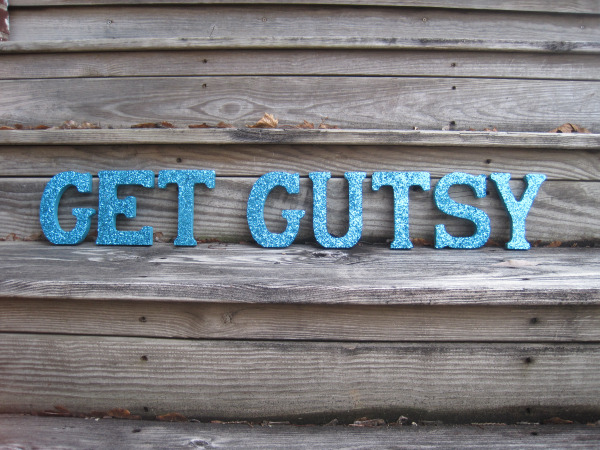 Start Here
New to the Get Gutsy blog? Welcome! Get started with some of my most popular and useful posts. Oh, and check out some of the super nice things people have said about the blog and newsletter.
On Getting Gutsy:
Letting Go Of The Things That No Longer Serve You
Three Life Lessons From Trapeze Class
Stop Trying To Find Yourself And Do This Instead
Getting Comfortable With Being Alone
How To Deal When Things Aren't Okay
When Your Goals Change
The Power of Paying It Forward
Life Begins at the End of Your Comfort Zone
Get Inspired With Get Gutsy Week
Get Out Of Your Own Way To Accomplish Your Dreams
How Saying No Helped Me Open Up to a World of Yes
On Productivity:
Why I Wake Up At 5 a.m. (And How Waking Up Earlier Can Help You Achieve Your Goals Too)
The #1 Way I'm Able To Pack So Much In A Day
Confessions of an Email Addict: Stop Being a Slave To Your Inbox
How To Maximize Your Productivity In The Morning
Practice Makes Permanent: How To Establish and Maintain Positive Habits
How to Find Focus In Your Every Day Life
On Careers:
Five Ways To Get A Little Closer to Work/Life Balance
Ways Side Hustlers Can Get Back In The Work Mindset After The 9-5
Five Easy Ways To Overcome The Fear of Public Speaking
Land That Job: Six Tips for Job and Internship Seekers
On Fitness (Running and Yoga):
The Truth About Social Media
Five Tips To Fit An Effective Evening Workout Into Your Day
Broad Street Run Race Recap
Conquering the Philadelphia Half Marathon
30 Pounds Lighter, Healthier and Happier
Do One Thing Every Day That Scares You
On Personal Branding:
How To Do PR For Your Personal Brand
Tactical Tips For Using Blogging to Stand Out From The Crowd
Tactical Tips for LinkedIn, Pinterest and Google+
Tactical Tips for Twitter and Facebook
On Blogging:
Niche Blogging vs. General Blogging: Why a Multi-Passionate Approach Can Help Grow Your Blog
Building a Website: The Dirty Details Behind The Rebranding and Launch of JessicaLawlor.com
How The Get Gutsy Community Named My Blog
It's All Been Said Before, But It Hasn't Been Said By You
The Get Gutsy Community (And Sharing Your Gutsy Story)
Are you gutsy? Whether you realize it or not, you probably are getting gutsy in both large and small ways, every day.
This blog is about so much more than me- it's truly a community full of motivated, passionate go-getters pushing each other to reach their goals every day. Here's what some members of the community say about getting gutsy:
"Getting gutsy is a way to break down the barriers that confine you; it's being brave enough to remove your safety net so you can create a meaningful life one gutsy move at a time." -Janelle Foltz, The 20 What blog
"To me, to getting gutsy means to dare not only to dream big, but to also go out of your comfort zone to get it done. To be accomplished, driven, ambitious and focused!" -Katharina Sommerkamp, Kate Goes Global blog
Want to share your story with others looking to make big moves towards a happier life? I love sharing YOUR stories so much so that we hosted an essay contest in January 2014. If you missed out, feel free to write your own post on your blog and we'll link to it here on JessicaLawlor.com. Just drop me a line to let me know you've posted your own #GetGutsy story!
Happy exploring! Don't forget to sign up for the Get Gutsy newsletter.
Photo Credits: Stephanie L. McNeil, Janelle F.