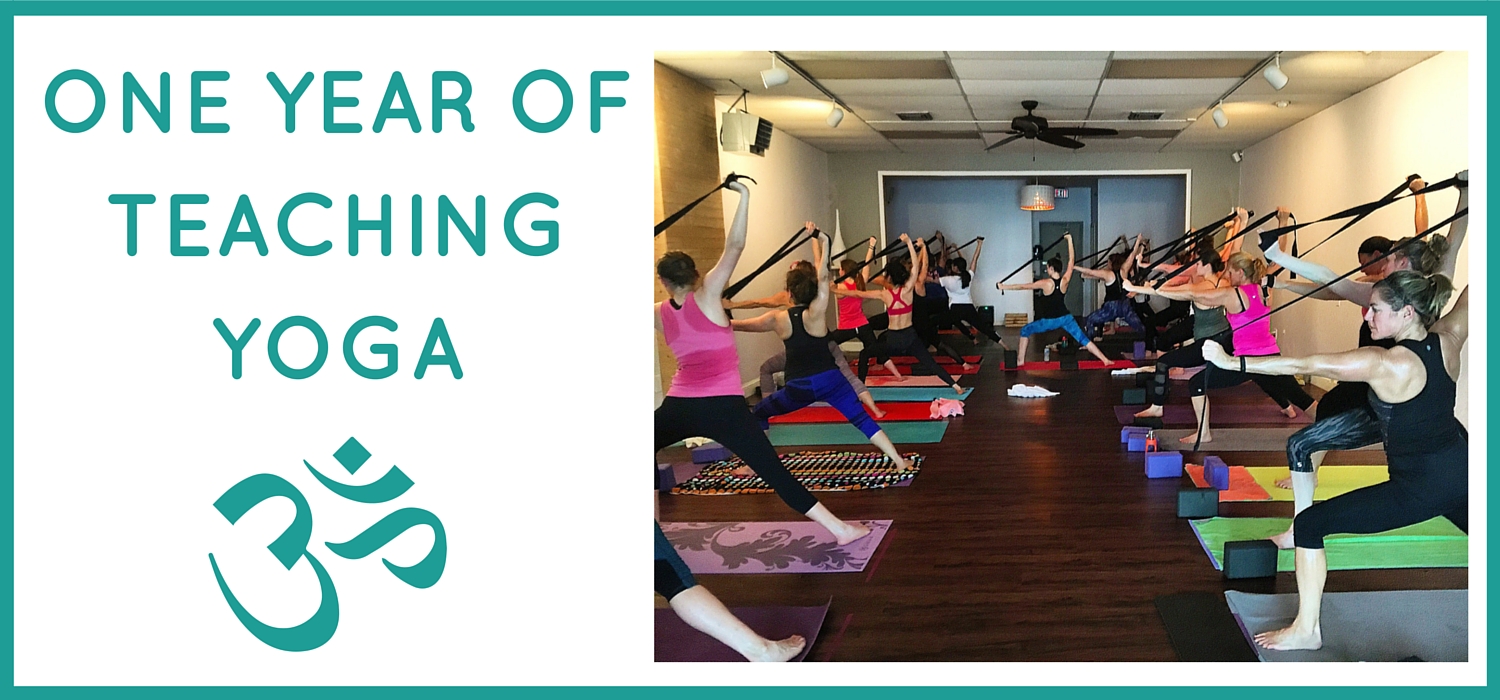 One year ago today, my whole life changed.
The funny/synchronistic thing is, at the time I had NO idea that major change was about to take place, but isn't that how the most beautiful things in life tend to go?
One year ago today, I woke up on a sunny Sunday morning in June feeling anxious, nervous, scared, and excited.
Just thinking back to that moment makes me smile.
Since June 7, 2015, I've taught 164 yoga classes. I've taught in studios, offices, parks, clothing stores and gyms. I've taught to packed classes with 35 sweaty yogis and I've taught classes where one student shows up for practice.
Teaching yoga has completely changed my world, my career, my outlook, my purpose and my path.
There have been some major milestones along the way.
I spent the summer of 2015 subbing every single class I possibly could. I subbed at Dana Hot Yoga, my home studio and where I did my teacher training, and was offered a teaching opportunity at Stillpoint Yoga by a wonderful yoga mentor, Natalie Levin, who reminded me of the power of the words, "I believe in you."
In the late summer, I began a wonderful partnership with Jennifer Kreatsoulas of Chime Yoga Therapy. We began a mutual mentorship- her mentoring me on teaching yoga and developing myself as a teacher, and me mentoring her on social media and personal branding. What started as a services trade blossomed into so much more. Since working together, BOTH Jennifer and myself quit our full-time jobs to take our own businesses full time. A magical partnership, indeed.
On a Friday afternoon in September, I got a Facebook message from the owner of Dana Hot Yoga, asking me to teach my very own Saturday morning class. Admittedly, I was taking an afternoon nap when I received that message and I remember popping out of bed to do a little happy dance and call all my yoga mentors. That class kicked off in late October and holds the most special place in my heart, week after week.
Just a few weeks later, I was offered a second yoga class at Dana, this time on Tuesday evenings. Grateful. Since then, I've taught every Tuesday and Saturday at Dana Hot Yoga's Spring House studio.
Of course, not every class is going to be amazing and I've experienced some serious doubts about myself as a teacher…in the winter, I taught my first "bad" yoga class and learned a ton about myself from that experience.
When I quit my job in December, things really began picking up in my yoga world!

I was offered many more teaching opportunities, including teaching private classes to a corporate group, which was a new experience for me.
I developed a dedicated yoga section of my website.
I co-lead my first workshop, Yoga For Teens, with Kelsie Strunc.
I deepened my own practice and teaching at Brittany Policastro's 40-Hour Advanced Teacher Training.
I taught a free class at Lululemon in King of Prussia.

Best of all, my yoga world and business worlds have collided! Several yoga studios, teachers and other health and wellness-related brands have reached out for assistance with the branding, social media, email marketing and public relations. I LOVE that I'm able to blend my communication expertise with my passion for yoga, health and wellness. I'm having a blast working with these clients!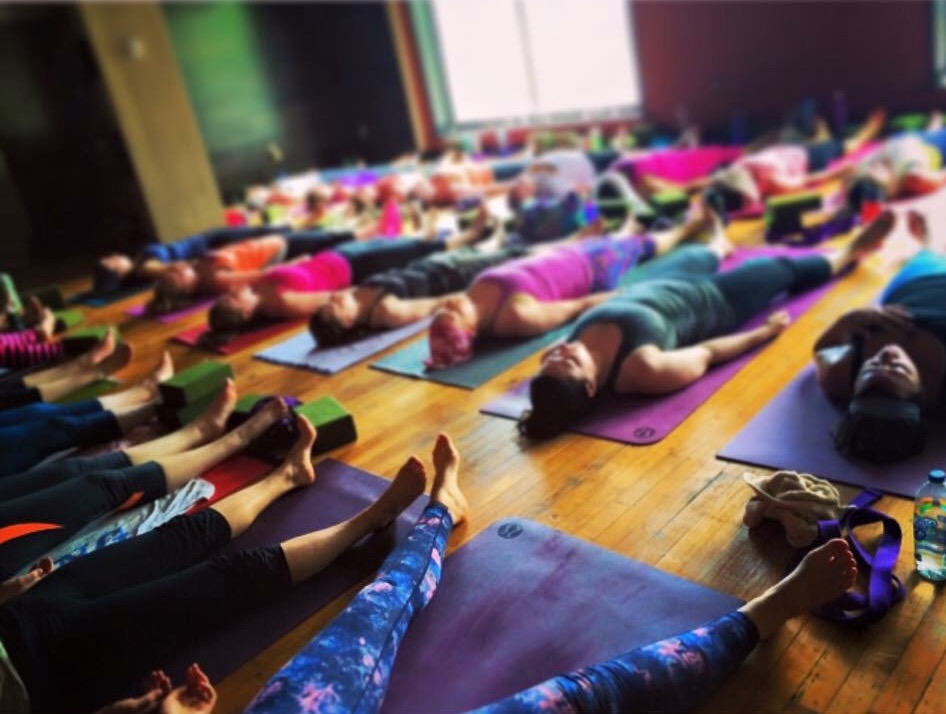 While these tangible milestones are great, teaching yoga has given me so much more.
Teaching yoga has given me confidence.
Teaching yoga has showed me that my energy and my words can positively impact others.
Teaching yoga has taught me to be present.
Teaching yoga has made me a stronger communicator.
Teaching yoga has taught me how to conserve, protect and share my energy.
Teaching yoga has encouraged me to laugh at my mistakes.
Teaching yoga has humbled me.
Teaching yoga has reminded me of the importance of being a student, first and always.
Teaching yoga has taught me to be myself.
Teaching yoga has given me my WHY and my purpose.
I can't wait to see where this journey takes me next. <3
I leave you with this quote that I hold dear to my heart. It's the words I read at the end of my very first yoga class.
"If you choose to see everything as a miracle, then where you are right now is perfect. There is nowhere to run to; there is nothing else to do except be in this moment and allow what is to be. From that place of radical acceptance, major change can happen. The first step in any transformational experience is acceptance and surrender to the present moment, the way that it is. From that place we have the awareness, humility and power to change what is." -Mastin Kipp
A huge thank you to all of my wonderful yoga mentors, the studio owners who had faith in me and my incredible, inspiring and hardworking yoga students. I am so grateful for you.
Want more gutsy content delivered straight to your inbox twice a month? Be sure to sign up for my FREE #GetGutsy e-newsletter filled with inspiration, ideas and action items to get out of your comfort zone. When you sign up, you'll also be sent a FREE copy of the Get Gutsy ebook, filled with 19 inspirational stories to help you get gutsy.