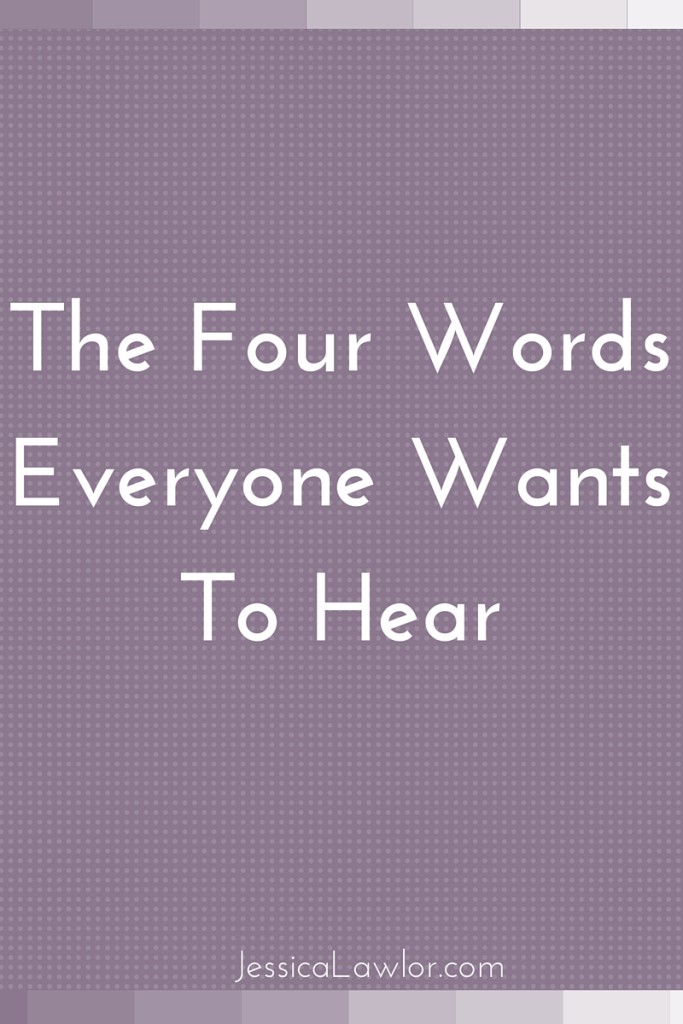 Lots of people talk about the "three little words" everyone wants to hear, but today, I beg to differ.
While there's nothing more beautiful than hearing someone say the words, "I love you," there are four other words in the English language that have the power to change someone's day, week, month, year or even their frame of thinking or course of their life.
Those words?
I believe in you.
Last week, I received a message from a beautiful soul named Natalie Levin. Natalie is a wonderful yoga teacher in the Philadelphia region (when I say wonderful, I really mean wonderful: Natalie comes to class armed with GLITTER for everyone and she sings Opera throughout class).
I've practiced with Natalie twice and have been friends with her on Facebook for a few months now. I took a workshop with Natalie the day before I taught my very first public class and her presence, kind words and positive energy helped me stay calm and focused for my big moment.
Natalie's message to me last week contained a teaching opportunity. A studio nearby was looking for a substitute teacher for a beginner's yoga class and Natalie asked if I would be interested. I jumped at the opportunity and thanked Natalie profusely for thinking of me- someone she has only met a few times and someone she has never even seen teach.
Natalie's reply to my thank you message will stick with me forever. She said:
"I believe in you. I was given a chance by someone once and I am cheering you on and am so happy to make connections!"
Wow.
Those words hit me like a ton of bricks.
She believes in me? That's powerful stuff.
Hearing those words immediately filled me with energy. I felt an instant boost of confidence, happiness and excitement. I felt ready to take on this new opportunity.
Deep down, I think we all know that someone out there believes in us, but isn't it so nice to hear? Isn't it so affirming?
Why not make that same impact on someone else's day? Remind them that you believe in them. That you are rooting for them. That you believe that they deserve a chance to shine. That you believe when given the chance, they WILL shine. That you want them to succeed.
Not only will you make their day, but their reaction to your words just might make yours.
Can you tell someone you believe in them today? Have you ever found yourself in a similar situation? Leave a comment below and tell me about a time that someone believed in you!
Want more gutsy content delivered straight to your inbox twice a month? Be sure to sign up for my FREE #GetGutsy e-newsletter filled with inspiration, ideas and action items to get out of your comfort zone. When you sign up, you'll also be sent a FREE copy of the Get Gutsy ebook, filled with 19 inspirational stories to help you get gutsy.