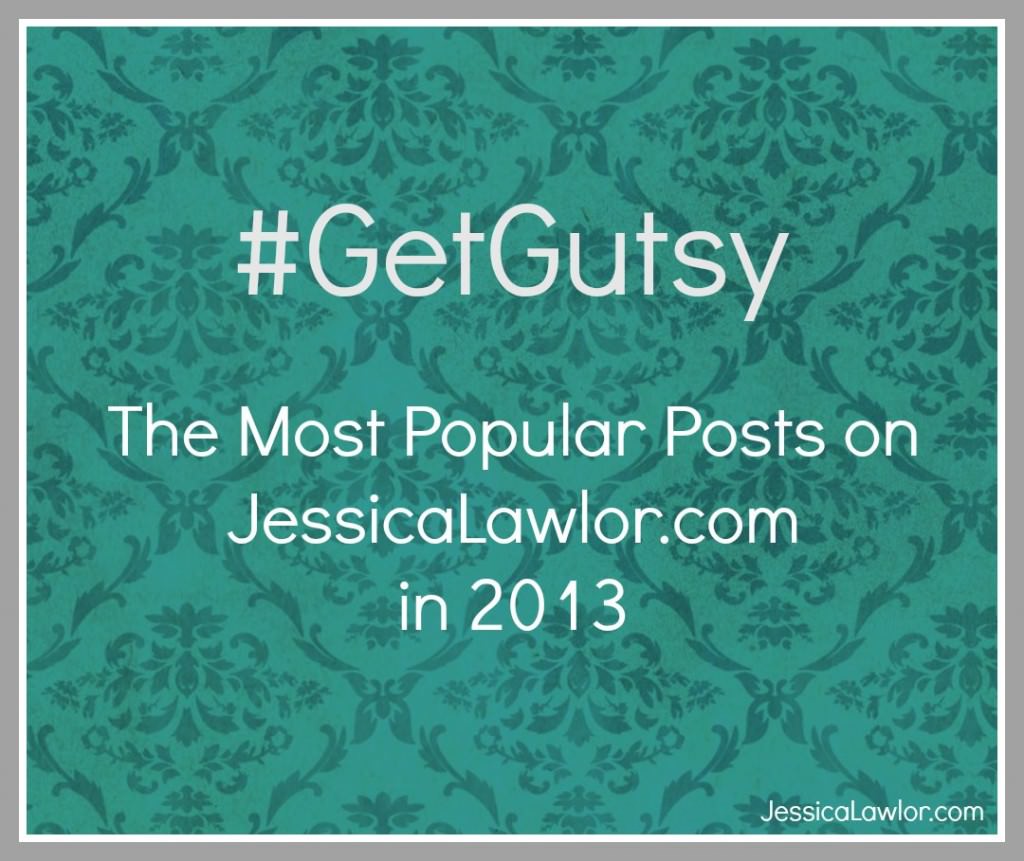 It has been quite a year here on the Get Gutsy blog!
In 2013, I published more than 120 posts.
Each week, I shared my favorite useful and inspiring links in my Start Your Week Right Sunday roundup. Each month, I checked-in and detailed experiences from the previous month and previewed goals for the coming month.
In the days and weeks between, I wrote about everything from taking trapeze lessons, to achieving my running goals, experiencing loss and detailing many life lessons learned along the way.
Here are the top 10 most popular posts on JessicaLawlor.com in 2013:
1. Why I Wake Up At 5 a.m. (And How Waking Up Earlier Can Help You Achieve Your Goals Too)
2. Keep Calm and Run On: Attempting The Runner's World Holiday Run Streak Challenge
3. Five Hot PR and Social Media Trends for 2014
4. On Life and Loss: A Tribute To My Grandmother
5. Announcing The First-Ever #GetGutsy Essay Contest
6. Hi, My Name Is Jessica and I'm Addicted To My iPhone
7. Niche Blogging vs. General Blogging: Why a Multi-Passionate Approach Can Help Grow Your Blog
8. 21 Definitions of What It Means To Be A Sister
9. #ProjectPumpkin: The Quest To Find Fall's Best Pumpkin Spice Coffee
10. Change Your Thinking: Turn Your Quarter-Life Crisis Into A Quarter-Life Opportunity
Want to find out which of your posts were most popular in 2013? Adam Singer from The Future Buzz makes it super easy with this one-click report using Google Analytics.
I would love to check out your most popular or favorite posts from 2013! Feel free to drop a link or two in the comments below.
Want more gutsy content delivered straight to your inbox twice a month? Be sure to sign up for my FREE #Get Gutsy e-newsletter filled with inspiration, ideas and action items to get out of your comfort zone.