From my family to yours, I wish you peace, love and joy this holiday season, New Year and beyond!
Per tradition (see 2012, 2011 and 2010 here), I'm excited to share this year's annual Lawlor family Christmas card.
From left to right, the first photo was taken on my sister's 21st birthday, the middle photo was taken when my parents vacationed in Antigua and the photo on the right is Buddy just being his usual adorable self.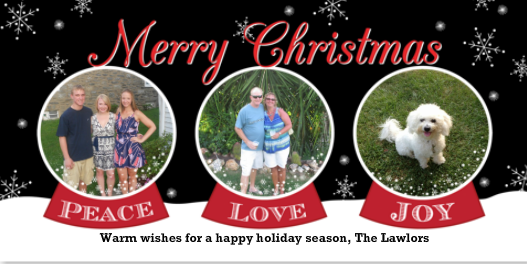 No matter what you celebrate, I hope you will be able to take the time to relax and enjoy the company of your loved ones this week. All the best to you and yours!