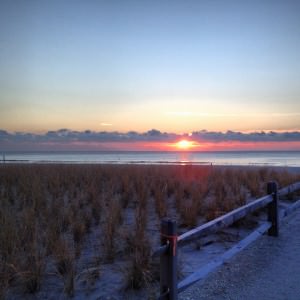 Start your week right! Every Sunday I post my favorite links from around the web and share my goals for the upcoming week.
Links
On Careers:
My Dream Job Denied Me: Lara Parker gets completely honest in this heartfelt post about her dream job denying her. It's refreshing to read someone write about rejection, since that's something many of us experience, but tend to keep private.
On Blogging:
A Proven, Step-By-Step Process For Managing Multi-Author Blogs: Alexis Grant is amazing at blog management and in this post, she breaks down her exact process for ensuring Brazen Careerist and The Write Life run smoothly.
CoSchedule: The WordPress Editorial Calendar That's Gonna Rock My 2014: Dana Sitar shares details about a new tool she's discovered that allows bloggers to put blog posts and social media messages promoting said blog posts on the same editorial calendar. Useful! I can't wait to check this out.
On Writing:
Acceptance and Hope: Writing a Novel One Day at a Time: Interested in writing a novel? Pop over to author Ron Vitale's blog for this inspirational read about how you can do just that.
On Getting Gutsy:
Each week leading up to the deadline for submissions for the #GetGutsy Essay Contest, I'll share the awesome entries I've received so far. Don't forget to share your story!
#GetGutsy: Brie Hemingway shares all the ways she got gutsy in 2013, including going vegan, running a half marathon and completing a hot yoga challenge. That's a whole lot of healthy living!
This Week on JessicaLawlor.com:
Five Ways Side Hustlers Can Get Back In The Work Mindset After Working 9-5: After a long day at a 9-5, getting back into work mode is sometimes the last thing I want to do, but the work needs to get done. This post features five tips to help side hustlers get back in the work mindset after working a 9-5 all day.
Don't Let This One Thing Hold You Back From Achieving Your Dreams: Avoiding The Comparison Trap: There's one thing in particular that can hold us back from achieving our dreams: falling into the comparison trap. Here's how to avoid it.
Goals
Get at least three more entries into the #GetGutsy essay contest this week. Come on, everyone! Help me reach that goal and share your story!
Prepare my blog editorial calendar for the end of 2014/beginning of 2014. I have lots of content ideas and need to get organized.
Relax and enjoy Christmas and lots of family time this week!
Have any links or goals you'd like to share? Leave them in the comments!
Want more gutsy content delivered straight to your inbox twice a month? Be sure to sign up for my FREE #Get Gutsy e-newsletter filled with inspiration, ideas and action items to get out of your comfort zone.