"Every day you have two choices: Sleep with your dreams or wake up and chase them."
These are the words I've kept close to my heart since February 1, 2016 when I quit my safe and comfortable PR job for a giant leap into the unknown.
These are also the words I come back to day in and day out, when things get hard, or I question my decision to start a business.
Yesterday, I celebrated JL&Co's two-year anniversary. Two years! Two years of total professional freedom — of choosing the clients I want to work with, of selecting work that makes me feel happy and creative, of making my own schedule.
Stay tuned next week for a full State of JL&Co post. While I'm discontinuing sharing income reports this coming business year, I'll still be as transparent as ever, and I'll be revealing a lot in next week's post — how my business did in 2017, my income goal for 2018, highs and lows, and much more.
In case you're just catching up, I've shared below 10 of my most popular posts on this journey so far.
I hope my story and my words inspire you to chase your dreams too — whatever that means for you.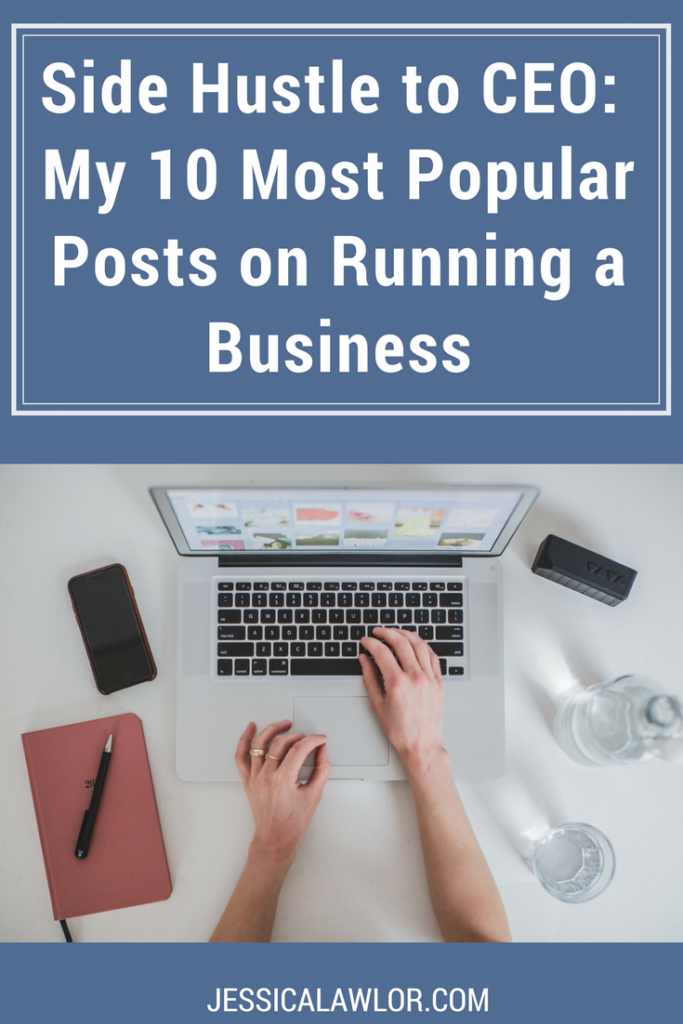 Quitting
1. I Quit My Job to Take My Side Hustle Full Time. Here's Exactly How I Did It.
The lifestyle of being a business owner
2. Getting Sick as an Entrepreneur
3. I'm Having a "Pinch Myself" Moment: 6 Perks of Being Your Own Boss
The really hard stuff no one wants to talk about
4. It's Not Always Sexy: 7 Things That Really Suck About Running a Business
5. The Brutally Honest Truth About What Happens When You Turn Your Passions Into Your Career
Diving into the nitty gritty of running a business
6. How I Landed My First Freelance Client + The Exact Strategy I Use To Find New Business
7. Here's Exactly How Much it Costs to Run an Online Business: A Peek Inside My 2016 Business Expenses
8. Why I'm So Transparent About How I Make Money, Starting a Business and Becoming CEO
9. It's Official: Say Hello to Jessica Lawlor & Company
10. From Side Hustle to CEO: Celebrating One Year in Business
I can honestly say since starting JL&Co that while every day isn't perfect or easy (and believe me, things are rarely easy), every day I do get to wake up and chase my dreams — and that makes it all worth it.
Happy two-year anniversary JL&Co! Here's to many, many more.
*Photo via Pexels
Want more gutsy content delivered straight to your inbox twice a month? Be sure to sign up for my FREE #GetGutsy e-newsletter filled with inspiration, ideas and action items to get out of your comfort zone.