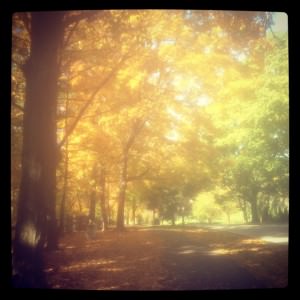 It doesn't get much better than fall.
Autumn has always been one of my most favorite times of year, but this year I've been appreciating it even more than usual.
There's so much to love about this bright and cozy season:
-The fall foliage begging to be photographed at every turn (Literally. I stopped multiple times during my 10-mile training run to take photos…probably not the most effective way to train for a half marathon). Even my commute to work along the usually non-picturesque Route 1 in Philadelphia has been made more pleasant due to gorgeous fall leaves.
-The weather finally turning and that crisp chill in the air. Don't get me wrong, I love me some summer heat, but breaking out my cozy sweaters, hoodies and fuzzy socks (yeah, I'm not afraid to admit it!) makes me absurdly happy.
-Pumpkins, pumpkins, everywhere! From pumpkin flavored ice cream to bagels and lattes, I can't get enough of this fall treat. Plus, fall always inspires me to bake, even though I'm probably the least domestic person I know. Last week, I attempted pumpkin banana bread.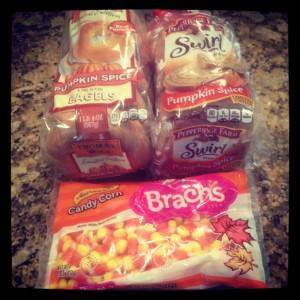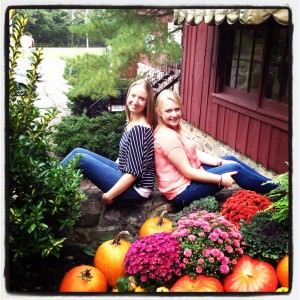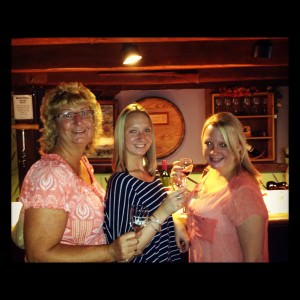 But besides all of the fun reasons to love fall, there are some real reasons that this time of year is ideal to turn over a new leaf and get a kickstart on reaching your goals:
1. Everyone else is doing it. Besides New Year's Day, it seems like the fall season is the second most popular time of the year to set new goals. It all starts in late August with the back-to-school commercials and sales. I wrote an entire post for Brazen Careerist about how to use the back-to-school adrenaline to get a jumpstart on reaching goals during this time of year. From the time we were little heading off to catch the school bus and cracking open textbooks in class, fall has always been seen as a time to start something new. Even though I'm out of school now, I still find myself caught up in that excitement to start something new during this time of year. Case in point: I launched my blog this fall!
2. Find inspiration in the great outdoors. I don't know about you, but heading outside for a run or walk always helps quiet my mind and think more clearly. This applies basically any time of year, but to me, there's no more ideal time than fall to get outside to find inspiration. During my run this past weekend, I was so taken aback by the gorgeous views along my route and I used that two-hour time slot to spend some quality time with myself thinking of new blog post ideas and honing in on some of my other large goals for the next few months.
3. The leaves are changing and so should you. During the fall season, the leaves change color to vibrant reds, oranges and yellows, but did you know that those gorgeous colors are really there all year long, even when all we see is green? Caitlin brought up this point on her blog the other day and I completely agree. It's kind of nice to think about the fact that even if we feel dull and stagnant on the outside, we all have sparks of brightness and change inside us just waiting to emerge when the time is right. If you've been wanting to make a change in your life, take a cue from those leaves and consider doing it now.
What do you think? Is fall the ideal time to turn over a new leaf? What time of year are you most inspired to make a change?