It's been almost a full year since we did one of these virtual happy hours!
These posts are my favorite because I get to tell you all the random things on my mind…and then, YOU reply back and tell me what's going on in your life! I love it.
So let's dive in — grab your glass. I'm drinking some pinot grigio…what about you?
Here are all the random little life tidbits I'd share with you if we were at happy hour together.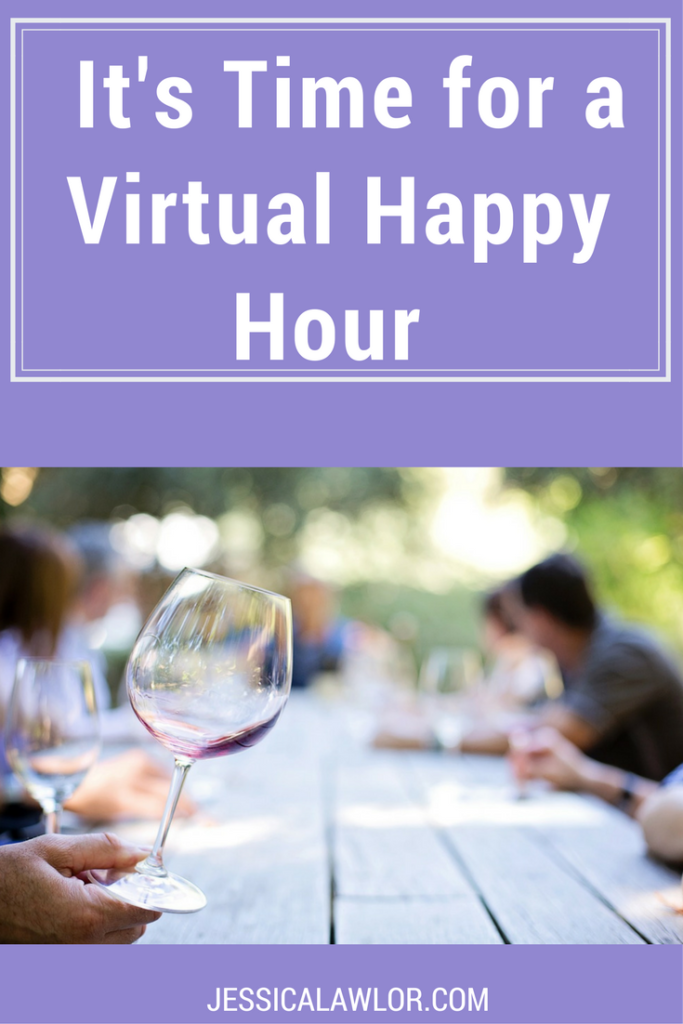 If we were sipping wine together…I'd tell you that this very blog turned FIVE years old yesterday! I can't believe it. This lil 'ol blog became so much more than I ever expected. It even allowed me to quit my job to start my own business! I'd tell you the anniversary crept up on me, and I don't have anything major planned, but I am contemplating a design refresh in 2018, so stay tuned!
If we were sipping wine together…I'd probably drone on and on about how much I freaking loved Ireland and how I can't wait to get back. I'm especially proud because last week I published my first foray into travel writing on the blog — an 8-day guide to visiting Ireland. I'd love your thoughts! Travel writing is something I want to do a lot more of, so I'm hoping you enjoy this piece. I'd also tell you that I've got SUCH a travel bug since returning home from Ireland. All I want to do is book my next plane ticket! I'd ask you if you have any fun upcoming vacation plans.
If we were sipping wine together…I'd tell you how I'm focusing serious efforts on getting back into a solid fitness routine this month. I worked out six days last week, so I'm off to a good start! It's easy when my amazing gym offers so many unique classes that keep me entertained and working hard. Here's what's on my workout calendar this week: barbell strength, barrecardio, dance fusion, yoga and another barre class. Lots of variety, plus I'm aiming to do at least 20 minutes of cardio before or after each of these classes. Here we go!
If we were sipping wine together…I'd tell you about my newish obsession: Reddit. Seriously. I know. My boyfriend browses Reddit, and I thought he was a weirdo. But then I logged on and discovered subreddits (essentially forums) dedicated to various topics, and I was hooked. I'm particularly fond of perusing The Bachelor and Big Brother subreddits. So much good discussion (and gossip, of course) about my favorite reality TV shows. And speaking of reality TV, I think I'm going to watch Survivor this season (throwback!). Anyone else still watch?
If we were sipping wine together…I'd admit that getting back into the swing of things after vacation was *much* harder than I anticipated. As soon as we returned home, my body shut down and I spent most of that week in bed trying to recover. It's not easy getting sick as a solopreneur, I quickly learned, but I pushed my way through and I'm back in action.
If we were sipping wine together…I'd tell you something unexpected I learned about myself after a year in my own apartment. I love to cook! I'm still not very good at it, but thanks to BlueApron, I'm getting much better. I find cooking to be very relaxing and rewarding — if you have any amazing fall recipes, I'd ask you to send them my way!
If we were sipping wine together…I'd tell you how excited I was when my neighborhood invited me to take over their Instagram account. It was so much fun to share Chestnut Hill through my eyes! This little town is buzzing in the fall — I'm already counting down the days until the Harry Potter Festival in October!
If we were sipping wine together…we'd definitely chat about podcasts. I can't get enough. I published a huge list a few months back of 50+ podcasts to listen to, but since then, I've discovered a few more I'm loving: The Influencer Podcast, The Skinny Confidential: Him & Her Podcast and the LadyGang, just to name a few. I'd ask you what you're listening to these days, because I'm always looking for new pods to add to my queue!
If we were sipping wine together…I'd tell you how freeing it feels to be blogging about whatever I want. Blogging is finally fun again! For awhile there, I thought I had to keep the blog to strictly business stuff, but I got so burnt out doing that. I've been having a blast ever since I switched up my approach. And don't worry! If you love the business stuff, it isn't going anywhere — in fact, stay tuned for a Q3 update coming your way very soon.
Your turn! What would you tell me if we were chatting over happy hour? Let me know in the comments below!
*Photo via Pixabay
Want more gutsy content delivered straight to your inbox twice a month? Be sure to sign up for my FREE #GetGutsy e-newsletter filled with inspiration, ideas and action items to get out of your comfort zone.