8 days. 7 cities. 964 kilometers covered by car. 40 miles traveled by foot. 500 photos snapped.
One magical trip to Ireland.
Our eight days in Ireland far surpassed my every expectation. And while I loved almost everything about our time in the Emerald Isle, there are five experiences in particular that stand out. Five memories that have left a permanent mark on me.
Here are my top five must-have experiences when visiting Ireland.
[Planning your own trip to Ireland? Be sure to check out my complete guide to choosing your route, shaping an itinerary & packing + an eight day travel guide to the Emerald Isle]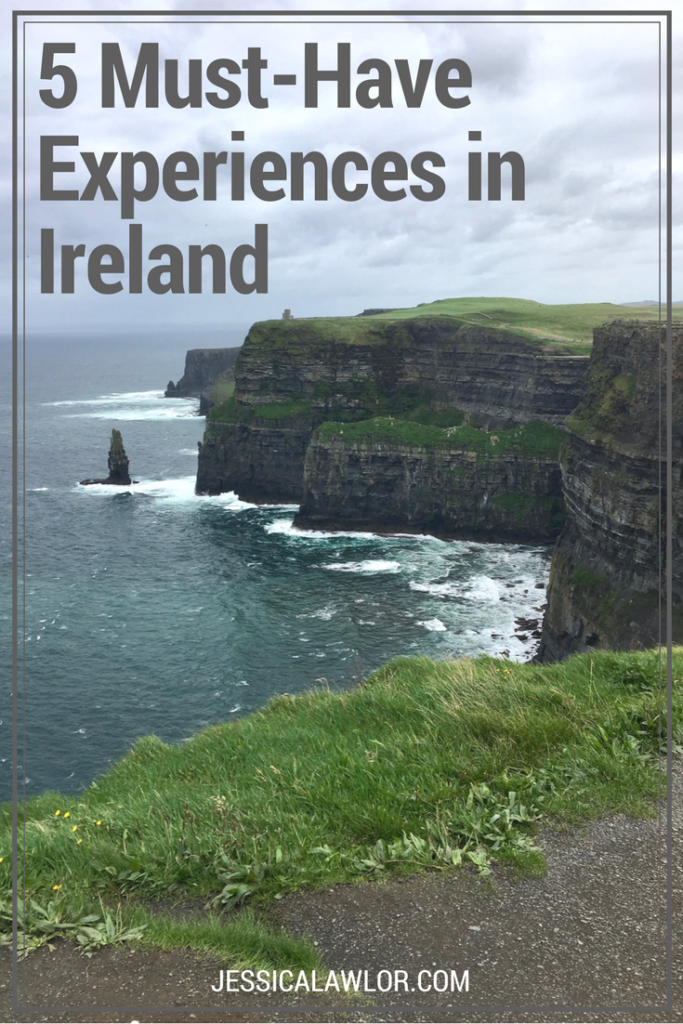 1. Rent a car and traverse the countryside
Get off the beaten path! There's no better way to maximize your time in Ireland than by renting a car.
While there are other ways to get to some of the major sights, renting a car gives you the freedom and flexibility to travel at your own pace and see way more than you'd ever see on a bus or group tour.
We absolutely LOVED driving throughout Ireland. We especially enjoyed our drive from Kinsale to Dingle where we stumbled upon the lovely Inch Beach on the Dingle Peninsula. Then, we gaped throughout our drive from Dingle to Doolin where we stopped on the side of the road to say hello sheep at the Conor Pass, the highest mountain pass in Ireland, for some of the most seriously stunning views I've ever experienced.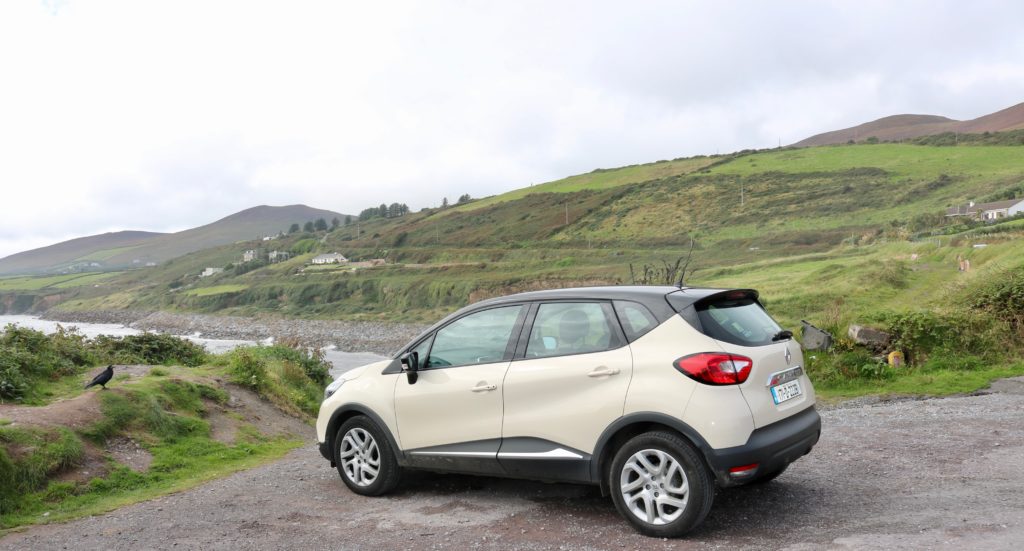 The pictures don't do it justice; everything is so green!
Get ready for a wild ride! The motorway (highway) is easy to drive, but the countryside gets a bit more challenging. Driving the ominous cliffs, teensy-tiny windy roads and two-way streets that most definitely are only meant for one car makes for a super fun, if not a bit of a scary adventure. I definitely closed my eyes and prayed for the best on a few occasions!
Some important tidbits if you're planning to drive: First things first, know that in Ireland you'll be driving on the left side of the road, and the driver's seat is where you'd normally sit as a passenger in the U.S. It can feel a bit wonky, but according to my boyfriend Tim who drove during our trip, you get used to it fairly quickly. If you're renting a car and you can't drive stick shift, make sure you choose an automatic car — the default there is manual, so double check before you book! It's also more expensive to rent an automatic. Finally, get ready for roundabout after roundabout — there aren't many stoplights in Ireland, so instead you'll make circles around roundabouts to make most turns.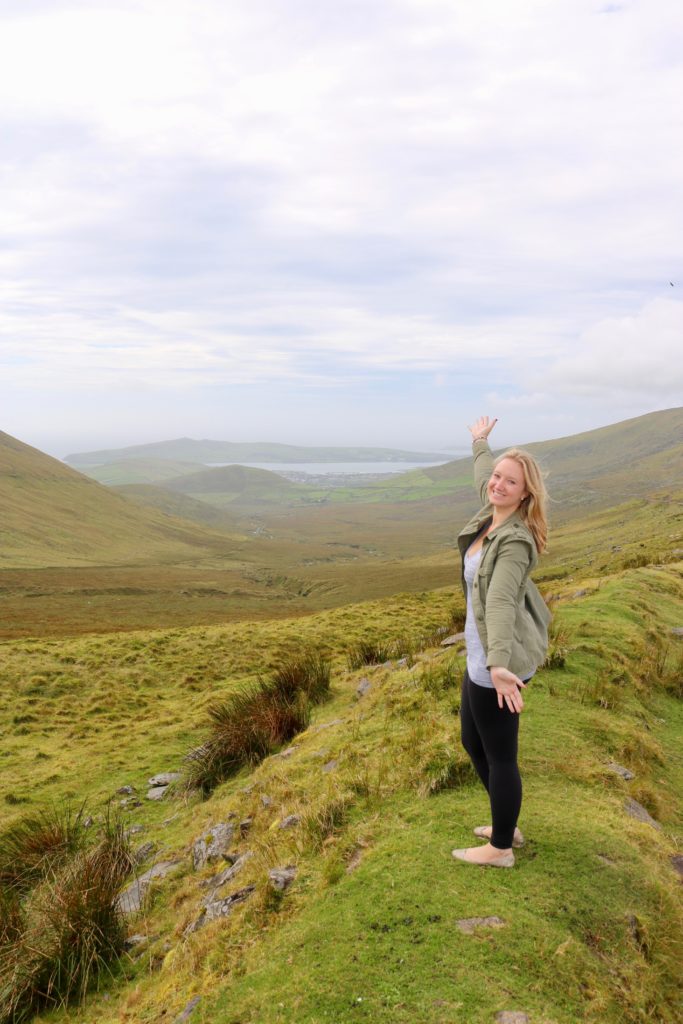 2. Embrace Ireland's lively pub culture
When I think about visiting Europe, I remember my time studying abroad in Italy where we visited city after city trying to squeeze in every famous landmark we possibly could into six week's time.
Ireland is different.
Of course, there are plenty of tours, landmarks and sights to see, but the real fun to be had is in simply embracing local culture: the pubs, the music and the people.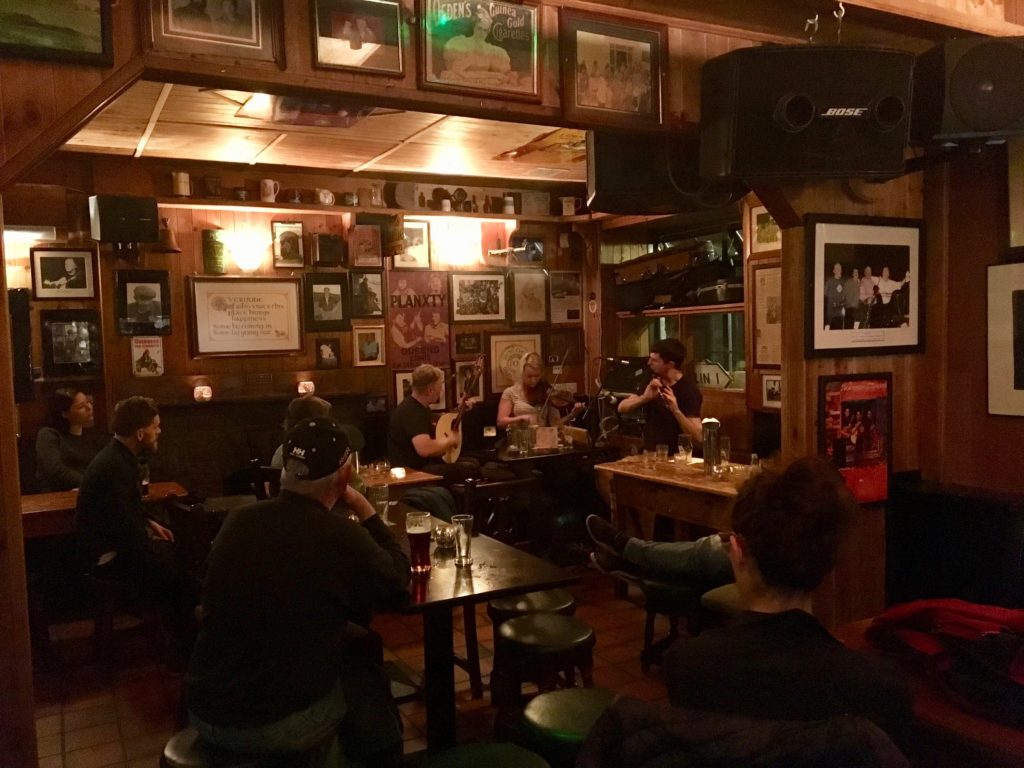 The people in Ireland are incredibly kind, so please, take the time to chat with them! We received so many amazing tips from various bartenders, severs and random people simply also enjoying a night out at their favorite pub. Coming from the U.S. where people don't tend to be as friendly, it was so nice to enjoy a smile or hello from a stranger throughout our travels.
Ireland is home to more than 7,000 pubs. 7,000! Each one has its own unique personality and style, so you're always in for something new and exciting.
Unlike my previous travels, Ireland didn't feel exhausting because we didn't make it exhausting. Instead, we took our time, popping into bar after bar, chatting with the locals and lingering longer in pubs we loved.
Our favorite pubs in Ireland? In Dublin, visit The Merchant's Arch and The Merry Cobbler. In Kinsale, check out The Silent Banjo. Take yourself on a self-guided pub crawl in Dingle where you have to make a stop at Foxy John's (half pub, half hardware store). In Doolin, enjoy traditional music at McGann's. Finally, in Galway, grab a mojito at the Dail Bar and then head to The King's Head for live music.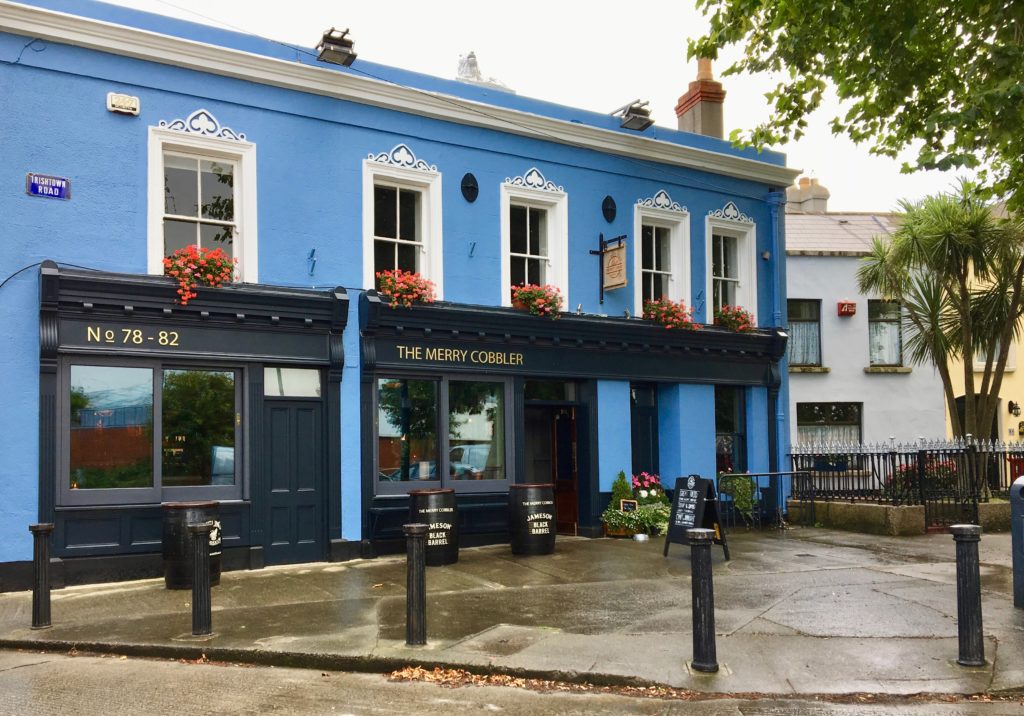 3. Explore the colorful small towns and villages
Kinsale. Dingle. Doolin. What do all of these small Irish towns have in common?
They are colorful! Oh so colorful.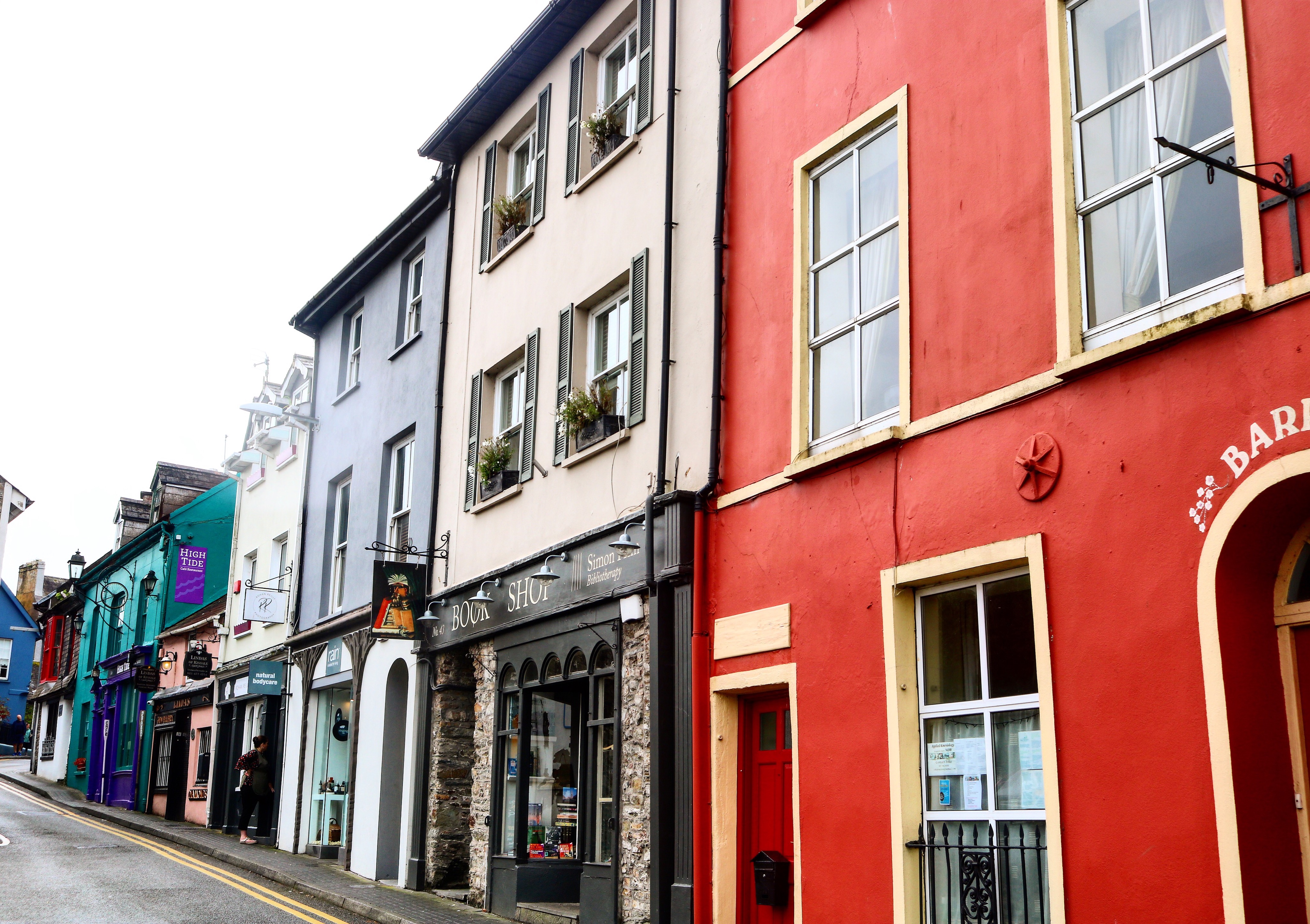 The big cities are great (don't get me wrong, we loved Dublin and enjoyed Galway), but Ireland's true charm thrives in its small towns and villages.
I was mesmerized by Ireland's small towns, but it's no secret Tim and I truly fell in love with Kinsale. Originally a medieval fishing port, Kinsale, meaning "Head of the Sea" is located on the south west coast of Ireland. Fresh seafood, cute shops and cafes and the friendliest people made this stop one we'll never forget.
Even in driving through Ireland, we passed through other small towns, filled with colorful storefronts — On our way from Dingle to Doolin, we passed through Adare, and I wish we had made the time to stop and explore! Apparently, Adare is known as one of Ireland's prettiest towns.
If you travel to Ireland, I encourage you to make time to explore these tiny towns — you never know what you might discover.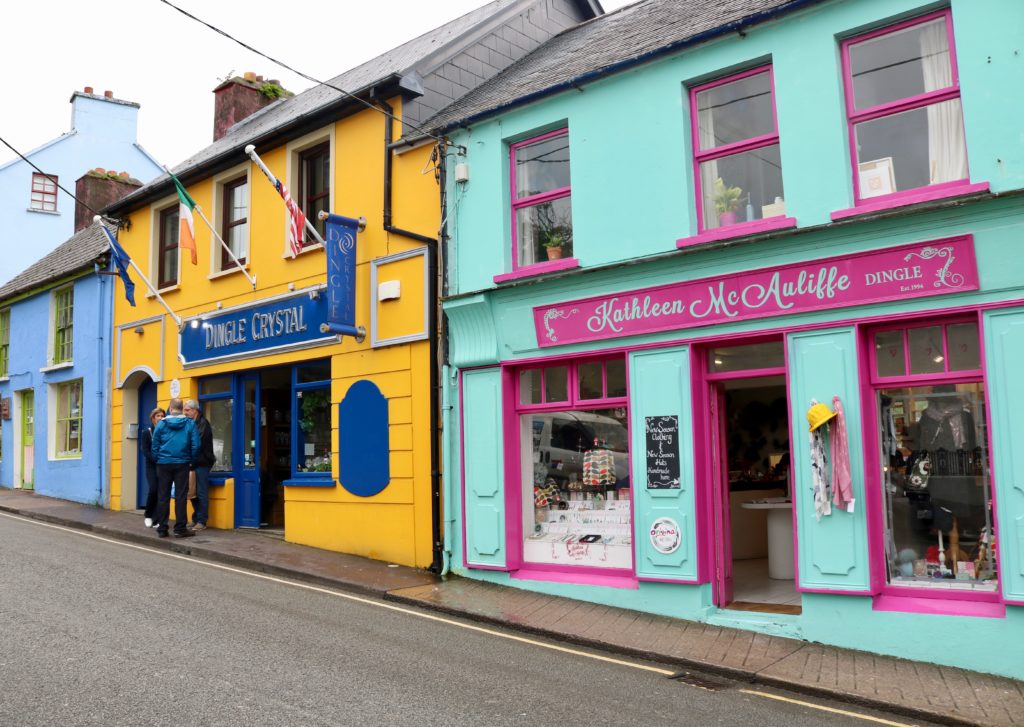 4. Take in the views at the Guinness Storehouse
Even if you're not a Guinness fan, the Guinness Storehouse is a must-have experience in Dublin. Plus, you gotta have at least a sip of Ireland's most famous beer, right?
So why is Guinness a must-visit? For me, it was all about the incredible 360 degree views from the seventh-floor Gravity Bar. We visited on a perfectly sunny day in Dublin and got to peer down at the city's historic rooftops from high above.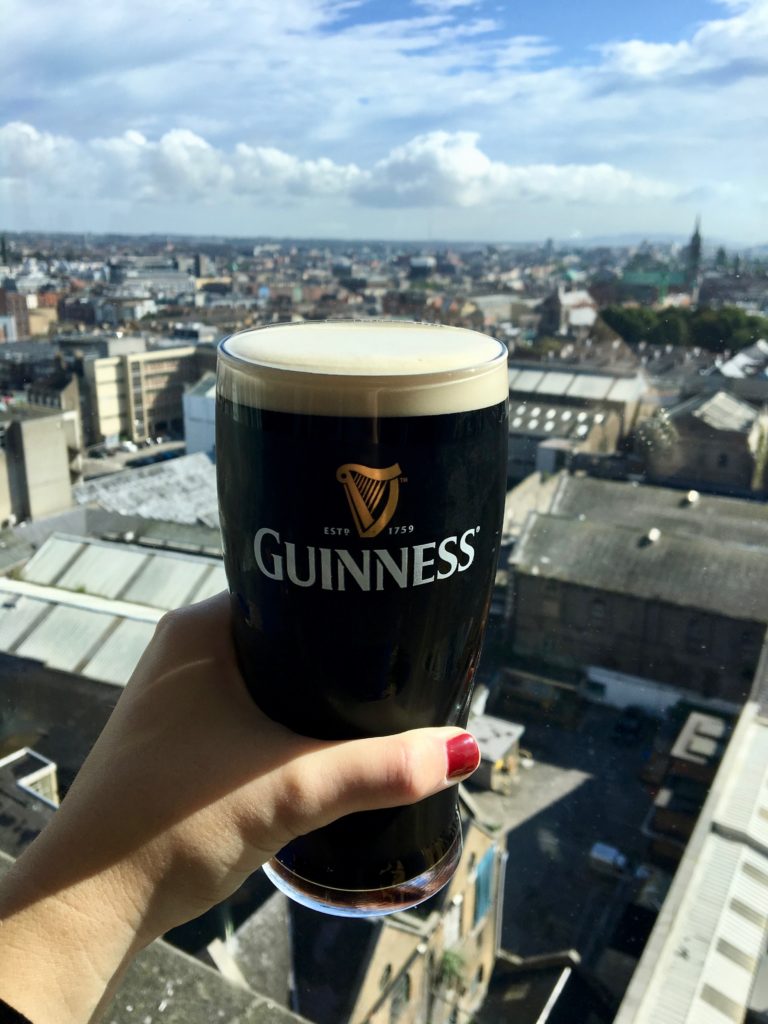 I have to admit, we may have raced through the tour in order to get to where I knew I wanted to go, but if you are a Guinness fan, you'll love learning about the history of the beer, and you can even learn how to pour the perfect pint (there's an art to pouring Guinness, you know!)
We got to the top of the building, grabbed our free pints at the bar and I immediately went to work snapping as many pictures as I could from one of the higher vantage points in Dublin.
As you can see, one of us was clearly here for the beer, and one of us was there to take in the views.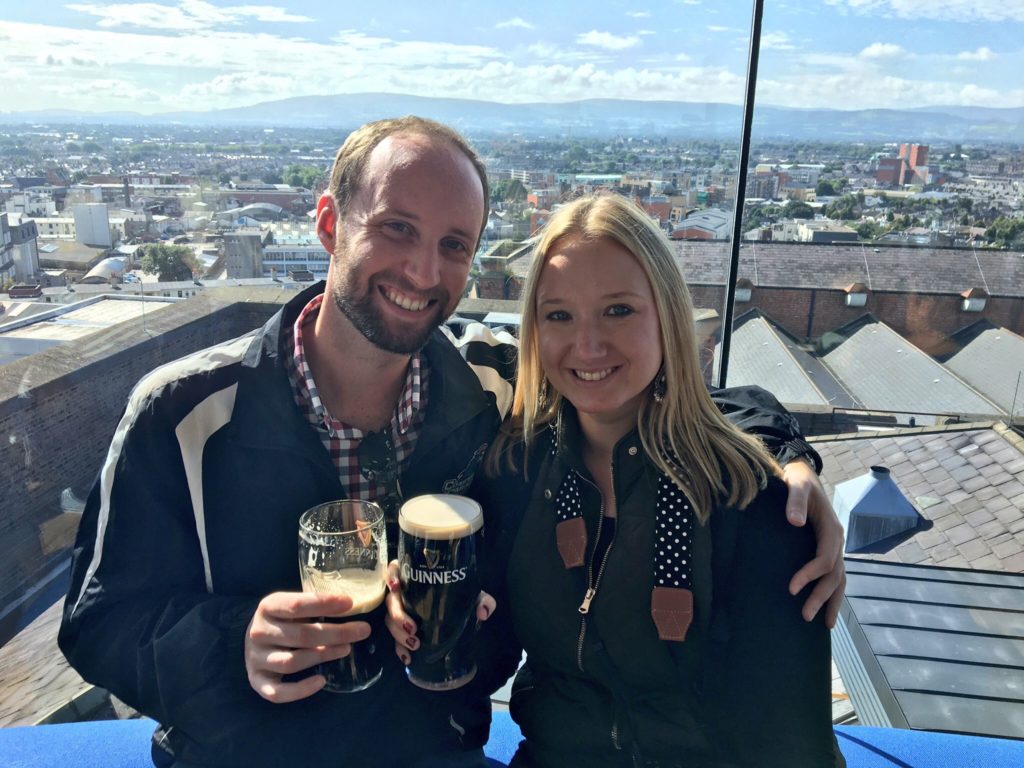 5. Marvel at the majestic Cliffs of Moher
Sigh. The Cliffs of Moher. Yes, it's touristy. Yes, you still must do it.
In my research, I read about a "secret" parking lot near the Cliffs to help avoid the congestion and craziness of the main Visitor Center parking lot. We asked the owner of our B&B at breakfast about this secret lot, and she immediately knew what I was talking about and grabbed me a brochure for Guerin's Path.
Local farmer Martin Guerin is a GENIUS. He saw a need and he filled it. With his farm located literally next to the famous Cliffs, he and his family allow parking for just 5 euros a car (vs. 6 euros per person at the Visitor Center). Plus, you enter the Cliffs from a different and much less crowded vantage point, allowing for better photos, and a way better experience overall. I felt like a VIP, and I also felt like we knew a crazy secret that no other visitors knew.
Here's the thing: Don't get tricked! You will need to drive *past* the Visitor Center parking lot to get to Guerin's Path. Follow the signs and keep moving along. I promise, you will love the Cliffs way more this way.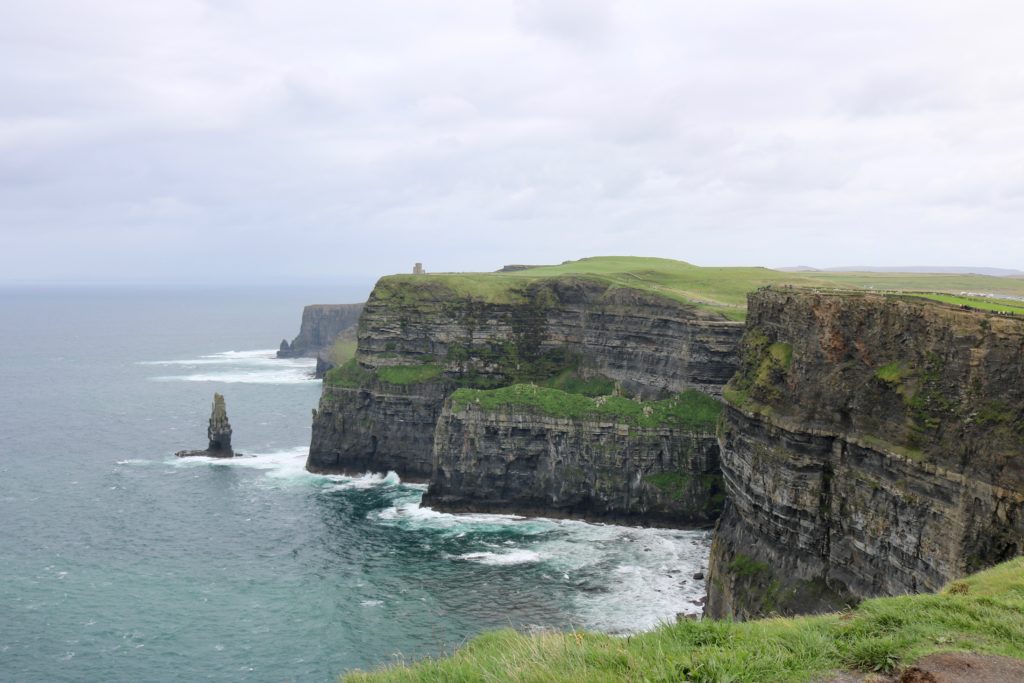 I recommend getting to the Cliffs of Moher before noon, if possible. We arrived around 11:30 a.m. and noticed that right around lunchtime, the buses start rolling in, and the Cliffs became way more crowded.
Also, wear good walking shoes this day and if you're a gal like me, don't bother doing your hair! It is super windy, and not worth the hassle. Bring a jacket, even if it's a nice day, when the winds whip, some of the water may splash up, and it tends to be quite chilly and a bit muddy.
And then there's the Cliffs themselves. Prepare to marvel. Take a million photos. Let your jaw drop. It's OK. Everyone else is doing the same exact thing.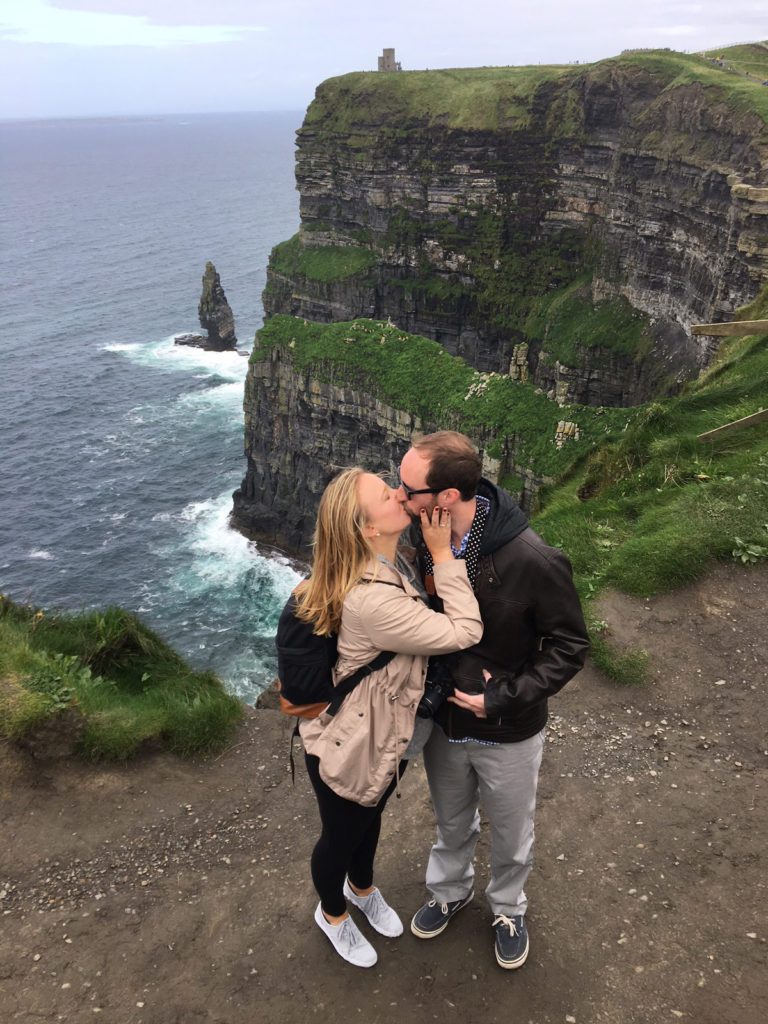 Most importantly, when you travel to Ireland, do your own thing.
Allow yourself of the luxury of getting a little lost.
Take your time, lingering a bit longer in the places you feel most drawn to.
Discover your own must-have experiences and make your own memories that surely will last a lifetime.
Are you visiting Ireland anytime soon? What are you most looking forward to seeing? If you've already been, tell me your must-have experiences!
Want more gutsy content delivered straight to your inbox twice a month? Be sure to sign up for my FREE #GetGutsy e-newsletter filled with inspiration, ideas and action items to get out of your comfort zone.