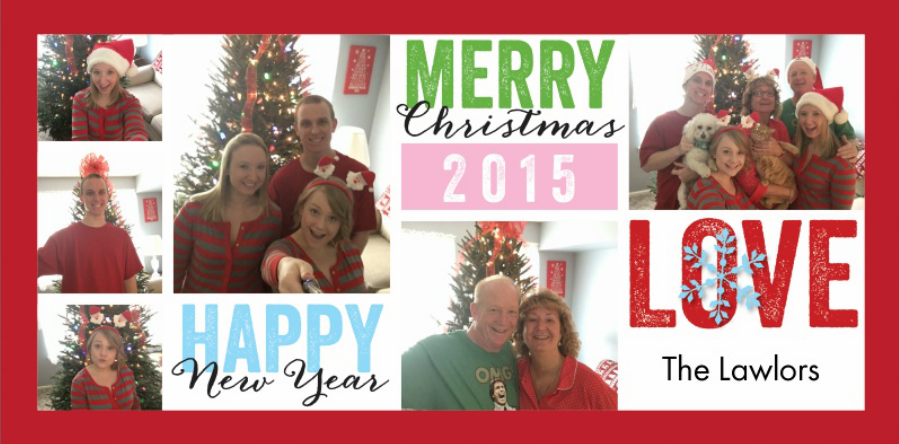 From my family to yours, a very Merry (selfie) Christmas!
Per tradition (see 2014, 2013, 2012, 2011 and 2010 here), I'm excited to share this year's annual Lawlor family Christmas card.
Clearly, this year someone (ahem, Mom) got a selfie stick and wanted to theme our Christmas card around selfies…Oh, and Christmas pajamas. I'm a big fan of the jammies.
Sending warm wishes to you and yours for the holiday season, 2016 and beyond <3
"Christmas waves a magic wand over this world & behold, everything is softer and more beautiful." -Norman Vincent Peale