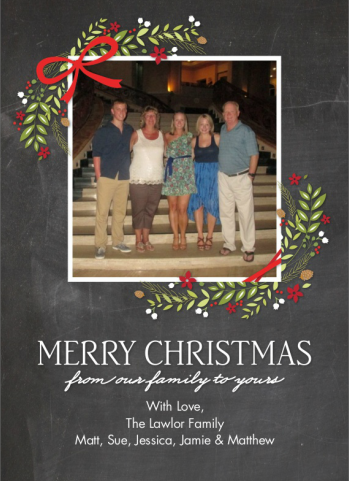 From my family to yours, I wish you a merry and bright Christmas and a New Year filled with love, joy and happiness.
Per tradition (see 2013, 2012, 2011 and 2010 here), I'm excited to share this year's annual Lawlor family Christmas card.
The photo was taken last January on our family trip to Punta Cana. Looking forward to creating new memories with the family in Mexico in a couple of weeks!
All my wishes for a wonderful, warm and love-filled holiday, no matter what you celebrate.
"And he puzzled and puzzed, till his puzzler was sore. Then the Grinch thought of something he hadn't before! 'Maybe Christmas,' he thought, 'doesn't come from a store. Maybe Christmas… perhaps… means a little bit more.'" -How The Grinch Stole Christmas