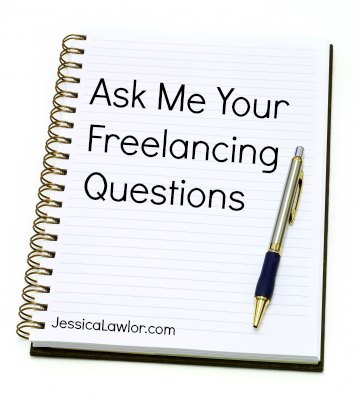 As I've discussed many times on the blog before, in addition to my full-time job working in public relations, by early mornings, nights and weekends, I am a freelancer pursuing writing, editing, PR and blog management.
For more than two years, I've built a strong freelance portfolio and have written for a variety of blogs, websites and magazines on topics ranging from careers to public relations to interior design to dentistry. I serve as the features editor for the Muck Rack blog recruiting writers, managing an editorial calendar, editing posts and formatting and schedule posts for publication.
Freelancing is an awesome way to develop new skills, become better at your craft and make extra money on the side. Right now, I'm saving up to move into the city, so freelancing has been an awesome way to bring in more income, while still maintaining my lifestyle.
But getting started with freelancing can be confusing.
Sure there's tons of resources out there; so many blogs, websites and books exist to help those interested in freelancing get started. Even though there's a wealth of information online about freelancing, it's challenging to know where to turn for accurate, up-to-date and legtimate information.
That's where me and this little project come in.
As part of my one year Get Gutsy blog celebration, I want to answer all of your freelancing questions!
With more than two years of freelancing experience, I have a strong enough handle on side hustling that I'm confident I can help those getting started. I'm not an expert, but if I don't know the answer to your question, it's the perfect opportunity for me to learn and point you to the resources that will be able to help.
Here's the thing: I'm not going to be making the answers to the questions you ask me public on the blog. This is a special gift for my Get Gutsy email subscribers only and the answers will be hitting your inboxes on Monday, October 14.
Want in? Click here to subscribe to my e-newsletter and you will receive this very special email on Monday!
To submit your questions, subscribe to my e-newsletter and then either send me an email at [email protected] or leave a comment on this post.
Curious about what to ask? Nothing's off limits! Here are some example questions I've already received from my newsletter community:
How do I get started freelancing with no experience?
What websites should I be looking at to find freelancing opportunities?
How do I claim taxes as a freelancer?
Do I need to have an LLC?
How do I market my skills as a freelancer?
What should I charge?
Stay tuned; subscribe to the e-newsletter, submit your question and keep an eye on your inbox on Monday for the answers to all your freelancing questions.
EDITED TO ADD: The tell-all newsletter has been sent out, but if you'd still like to see it, subscribe to my e-newsletter, shoot me an email letting me know and I'll send you back all the freelancing Q&As!
PS- Want to help spread the word? Click here to tweet about this fun project!
Photo: FreeDigitalPhotos.net