Earlier this week, I had the chance to hear from two fantastic authors and mother/daughter duo, Lisa Scottoline and Francesca Serritella. You may remember these lovely ladies from last year when I interviewed Francesca and reviewed their first book together MY NEST ISN'T EMPTY, IT JUST HAS MORE CLOSET SPACE.
Lisa has been writing books for more than twenty years and also writes a hilarious column called Chick Wit for the Philadelphia Inquirer. She and her daughter Francesca have now written two books together. The book they are currently promoting is called BEST FRIENDS, OCCASIONAL ENEMIES.
After hearing them speak last year, my mom and I knew we had to go to their next signing. My mom and I don't read many of the same authors, so it's so fun to share this with her. Especially since their two books they co-wrote are about the intricacies of a mother/daughter relationship.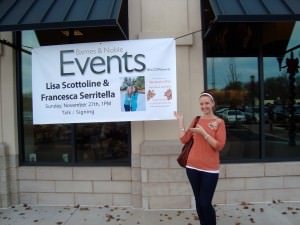 We got to the Barnes and Noble in Cherry Hill about fifteen minutes before the ladies were scheduled to speak and we were greeted by an absolutely packed house! We couldn't get seats, so we stood toward the back.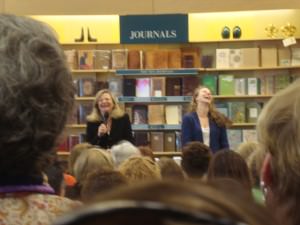 If you've never been to one of Lisa and Francesca's signings before, it's basically a mini comedy show. These two are SO hilarious and really play off of one another. They spoke for about 40 minutes and took lots of questions from the audience. One of the questions was about how often Lisa writes and she answered  that she writes seven days a week and shoots for at least 2,000 words a day.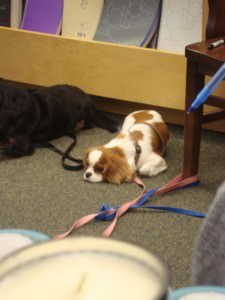 And of course, it wouldn't be a Lisa Scottoline/Francesca Serritella signing unless they brought a few of their furry friends along. Their animals are the subject of many of their columns/book chapters so it was only fitting that they joined us at the signing. So cute!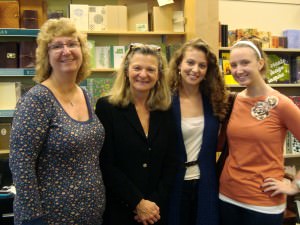 After waiting about a half hour in line, it was finally our turn to meet Lisa and Francesca! I introduced myself to Francesca and I was so impressed when she remembered me from the blog interview last year! They were both so sweet and down to earth.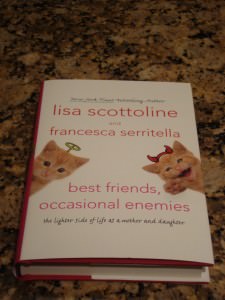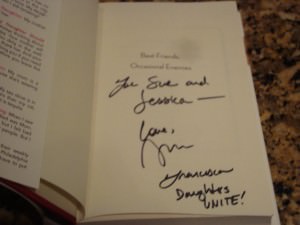 The signing was awesome and was a great excuse to spend some quality time with my own mom. Can't wait to start reading the book!