Today, I'm participating in Waiting on Wednesday, a weekly event hosted by Jill at Breaking The Spine. This event highlights the upcoming releases that we are eagerly awaiting!
Today, I am waiting for…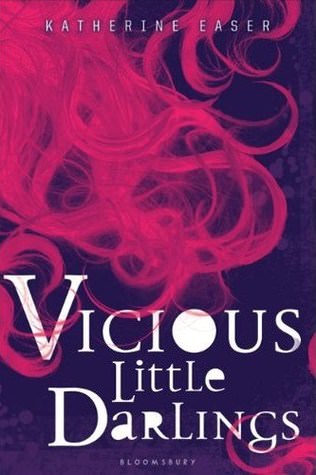 Vicious Little Darlings by Katherine Easer (June 21, 2011 by Bloomsbury USA Children's Books)
Check out this Goodreads summary:
Sarah Weaver wasn't looking forward to starting at an all-girls school. But that was before she met Maddy. Maddy and her best friend, Agnes, are fun and rich and interesting""and for some reason, they seem to really like Sarah. Before long, Maddy and Agnes have moved Sarah into a big house off campus, where they cook together, buy each other presents, and share each other's secrets. So why does Sarah feel like something's bizarrely wrong? As more and more cracks start to show in Maddy's and Agnes's perfect veneers, Sarah notices some strange and disturbing things: Maddy's compulsive lying, Agnes's obsession with Maddy, and the deterioration of their friendship. And just when Sarah begins to question her own sanity, things turns deadly.
This book sounds FABULOUS. It reminds me of a mixture of PRETTY LITTLE LIARS by Sara Shepard and Kate Brian's PRIVATE series…both of which I loved. There's something about those mean girls, private school, mystery storyline that gets me every time!
I tried to find more information about the book and the author, but not much luck. I guess I'll have to stay tuned since this book isn't coming out until June!
VICIOUS LITTLE DARLINGS sounds extremely intriguing;  a combination of mystery and complicated friendships…definitely an exciting mix!
What are you anxiously waiting for this Wednesday?