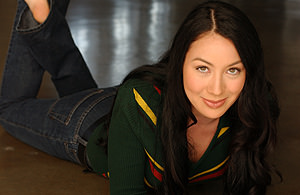 Today, I'm excited to bring you an interview with Cavanaugh Lee, author of SAVE AS DRAFT, which just came out on February 1. I haven't read this book yet, but I am VERY excited to go and get my copy because it is written completely in emails and text messages. How awesome is that?
Read on to learn more about the inspiration behind SAVE AS DRAFT and Cavanaugh's journey to publication!
It seems like the idea for SAVE AS DRAFT came from personal experiences. How much of the book is fiction and how much is drawn from your own life?
The book is loosely based on real life events… loosely being the key word.  I did experience a painful broken engagement.  I did also experience a pseudo-rebound affair.  I never really got to tell those two gentlemen what I wanted.  I never got to apologize.  And, most importantly, I never got to say thank you.  Perhaps, in many ways, this book is my way of doing all three.  As for the rest of it and all that's in between… well, you'll just have to read the book.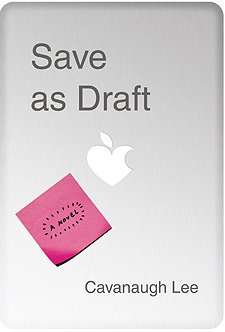 What made you decide to write your novel in electro-epistolary form?
I wrote the book in the aftermath of a broken engagement.  The catalyst was when I went back and re-read all of my old emails to/from my ex-fiance.  What I noticed from those emails was that my ex and I had spent the majority of our relationship on-line, not in-person, and that was what caused its demise.  Because of work, responsibilities, and life in general, we didn't spend any "real time" together and instead took the easy route – emailing, texting, twittering, and posting on each other's Facebook walls.  Worse than that though, what I also noticed from my Gmail folder was how many emails were stuck in my Draft folder – emails that I never had the guts to send him.  Emails like "I'm scared" or "We're moving too fast" or "I'm not ready to get married yet."  That was pretty startling.  It was those emails in particular that compelled me to write the novel in electro-epistolary form.  I had a feeling that people would relate to my experiences (and that their inboxes would look just like mine).  Ultimately, I hope you can learn from my mistakes and on-line missives.
You have a day job and write at night. How did you manage your time to finish the novel?
It's funny you ask that as I have just started experiencing the side effects of having two full-time jobs – carpal tunnel!  And, to make my life even harder, I gave up caffeine in December (masochistic, I know).  Seriously though, it's a juggle working two full-time jobs (thank goodness I'm not married with kids yet).  The only way to get it done is to compartmentalize.  I work my day job as a prosecutor from 8:30 AM to 5 PM (unless I have a trial in which case I work from 6 AM to, well, 6 AM).  I write every night from 7 PM to 11:30 PM and then about five to eight hours on the weekends.  When I'm practicing law, I put my all into it.  When I'm writing, I put my all into it.  It takes discipline and focus (and sometimes very little sleep).  But, I wouldn't have it any other way.  My days and nights never get boring. 😉  And, oddly enough, I don't think I would've finished the book sans my day job.  Day jobs keep us… grounded and honest.
Walk us through your writing process. (Do you outline, write during the day/night, in order of the book/out of order, etc)
Disclaimer:  to each her own, but yes I do outline.  It must be my anal retentive Type A personality, but I need a road map of where I'm going in order to get there.  Otherwise, I get lost along the way, and my writing loses its focus.  That's not to say I don't allow myself the occasional creative writing ramble session – some of my best ideas comes from letting my writing go…
Due to my demanding day job, I write at night on the weekdays.  On the weekends, however, I write during the day otherwise I'd never have any semblance of a night life and a girl's got to have some fun!
Tell us the story of how you found your agent.
When I finished writing SAD, I spent a month crafting the "perfect query letter" to send to agents.  This is perhaps the most important part of the writing process, because this may be the only thing agents ever read about your book.  It's not an understatement to say that I put almost as much blood, sweat, and tears into my query as I did my actual novel (okay, I'm exaggerating  but you get the drift… it's important!).  When I was satisfied with it (after a zillion re-writes and word-smiths), I went on the website Agent Query and found the agents that I thought might be interested in SAD.  I emailed about 200 queries (maybe more).  Almost immediately, I started receiving rejections (ouch), but there were a few "bites" (hooray!) from agents wanting the first three chapters, too.
Around the same time, a friend of a friend put me in touch with Erin Malone at William Morris Endeavor.  I nearly burst at the seams.  Back when I was a struggling actress in Hollywood my dream was to have a William Morris agent, but to no avail, so I was pretty excited at the possibility of a William Morris literary agent.  Luckily, Erin loved the book and wanted to rep it.  I went with her (duh).
What are you working on next?
I'm working on two books:  the sequel to SAVE AS DRAFT and a legal drama.  Oh, and I blog.
What advice would you pass along to other aspiring writers?
It takes passion to get it started (and to keep it going), but it takes discipline to get it finished.  You need both.
Thank you so much Cavanaugh! SAVE AS DRAFT is available now! Check it out on Goodreads!