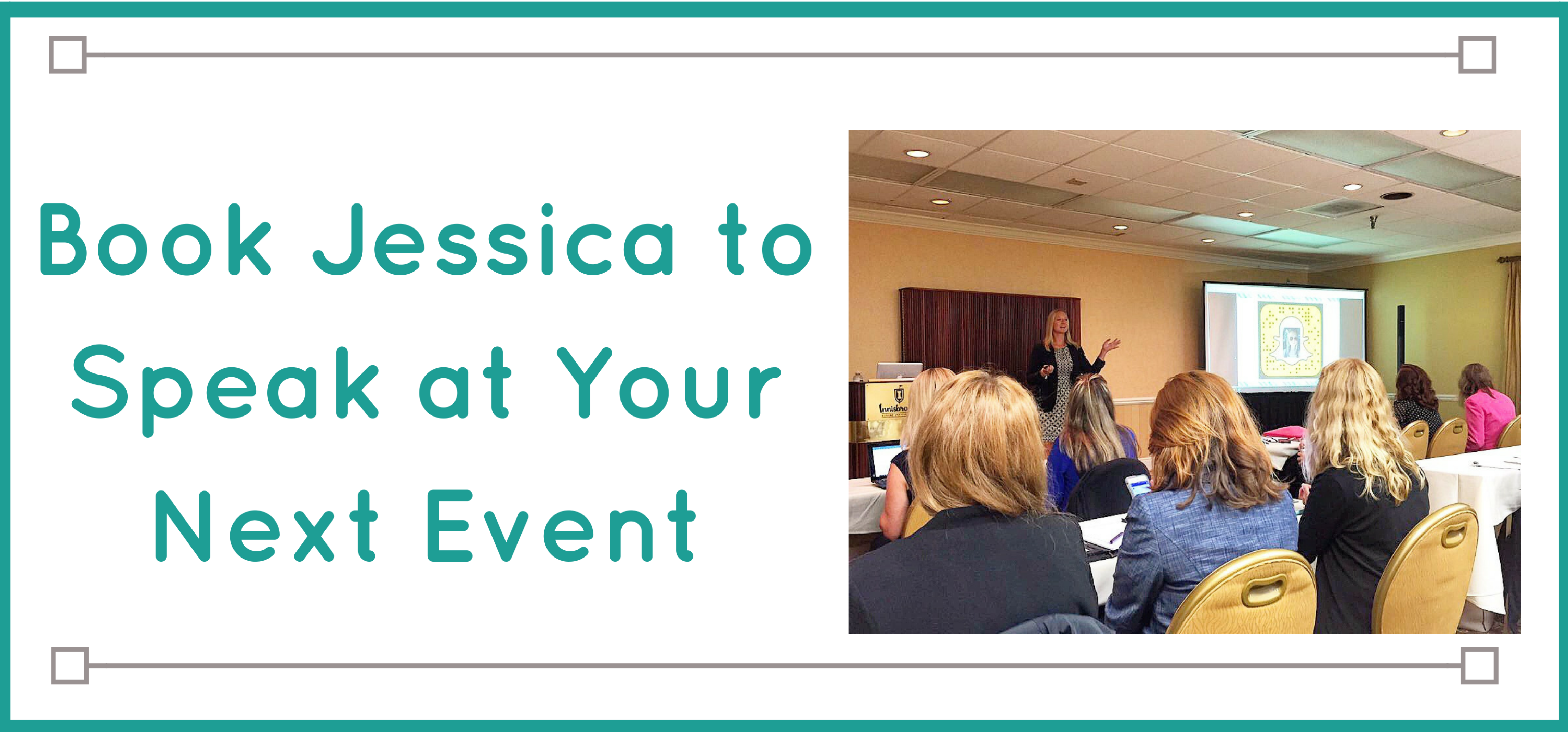 Jessica Lawlor, President and CEO of Jessica Lawlor & Company (JL&Co), a specialty communications agency is a personal branding expert and accomplished speaker.
She loves speaking to organizations, associations and companies around the country about a variety of topics around stepping outside your comfort zone, public relations, social media, personal branding and careers.
Interested in having Jessica speak at your next event? Please reach out!
Speaking Topics
The following topics are fleshed out from past speaking engagements. I am happy to tweak and customize these to fit your audience.
It's all about the hustle! When you run a small business, you wear many hats. You're in charge of making sure the world knows who you are and what you do. You're also responsible for figuring out exactly how to do that in a way that serves and protects you, your time, work and energy.
In this interactive presentation and discussion, we'll cover ways you can use personal branding, social media, content, marketing and storytelling to raise your profile, make valuable connections, drive more leads and welcome new customers or clients. We'll also touch on prioritization, how to use energy management to maximize your productivity and why you need a reverse to-do list.
Do you want to jump out of bed every morning excited to tackle the day ahead? Would you like to embrace adventure and explore new opportunities? Do you want to find more balance and less insanity in your career and life? There's one thing you must do: step out of your comfort zone. Jessica Lawlor believes that getting comfortable with being uncomfortable is the key to reaching your goals, discovering your potential and living a life that makes you truly happy.
In this session, she'll share stories, tricks and tools for for finding more balance and purpose in your career and life.
If you have a blog, you have a brand. You ARE a brand. Even if you've only been blogging for a little while or don't feel you have much pull or influence, since you've already created a brand, there are many ways you can leverage your current platform to find new and exciting opportunities, including increased blog traffic, affiliate opportunities, partnering with brands, getting on the radar of influencers/becoming an influencer, finding clients/freelance work/speaking opportunities through your platform and earning an income through your blog.
In this session, learn 15 new strategies focused on personal branding, social media and PR to get noticed and boost your existing brand.
The following are other topics Jessica can confidently speak on:
How to Build a Loyal Community Around Your Blog
Personal Branding and Blogging: Where to Begin
How to Become a Freelance Writer
Public Relations: Share Your Story With The Media
---
Past Speaking Gigs
June 2017: PennSuburban Chamber of Greater Montgomery County (Keynote)

March 2017: Women In Hospitality Philly (Keynote)

October 2016: Pennsylvania Conference for Women (Roundtable discussion)

August 2016: Florida Public Relations Association Conference (Breakout session)

April 2016: The Blog Connect Conference (Panel discussion)

March 2016: Temple University PRSSA Invitational (Breakout session)
---
Testimonials from Past Speaking Engagements
"Jessica Lawlor connected with an audience of PR professionals that raved about her insights and philosophies after hearing her speak about stepping out of our comfort zones. As a young professional in the communication field, with so much possibility to grow, it was truly eye opening to listen to what Jessica had to teach us about getting gutsy. I am walking away from the FPRA 78th Annual Conference with a new outlook on how to make work a happier place, and how to make my body a healthier sanctuary." -Jacqueline Kooser, Social Media Coordinator at Evok Advertising
"Jessica presents her expertise in online and offline communication in a manner that is easy to understand. She shares ideas that can be implemented quickly. Her passion bubbles over with authenticity and humor." -Melanie Stewart, Healthy Balance with Melanie, LLC
"I had the pleasure of hearing Jessica Lawlor speak at the 2016 Florida Public Relations Association conference. It was by far one of my favorite presentations of the event, due to Jessica's ability to engage and provide valuable insight into how we can all step out of our comfort zones and discover our full potential in life. As a communications professional, I am often thrown into uncomfortable situations that leave me vulnerable to stress. Jessica's style, confidence and key take-aways really made a lasting impression on me. I highly recommend Jessica as a public speaker and I hope I have the chance to work with her in the future!" -Lisa Murray, Integrated Marketing Communications Manager, Interop Technologies
"Jessica shared life lessons for taking that leap of faith. She coached us to focus on our core values, passion and what matters to us most in life. Jessica's drive and willingness to see you succeed is simply inspiring and quite refreshing." – Suzanne Geyer, Associate Executive Director, Greater Philadelphia Hotel Association
---
About Jessica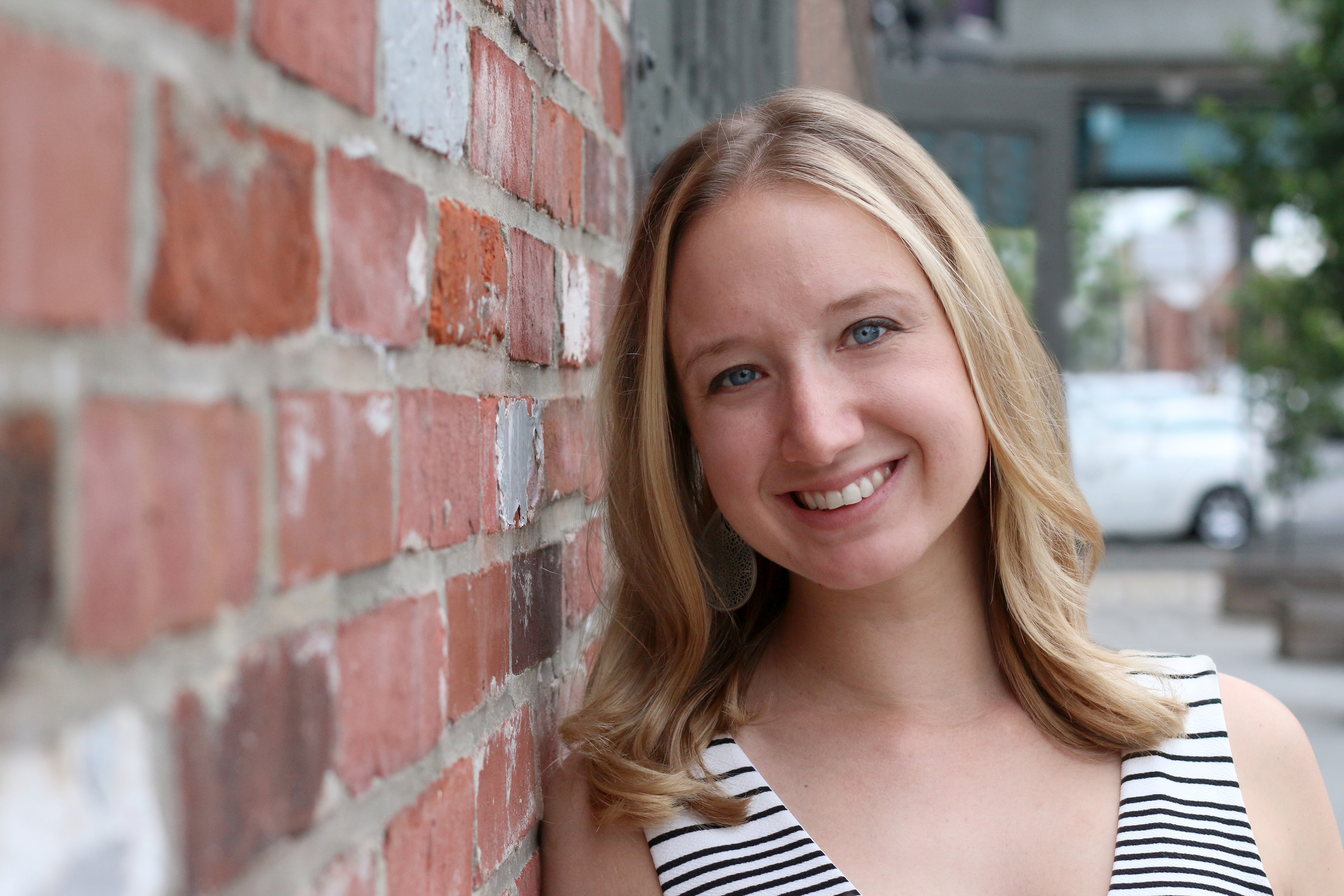 Jessica Lawlor is the president and CEO of Jessica Lawlor & Company (JL&Co), a specialty communications agency focused on content management and creation, public relations and digital marketing. She previously spent six years working in healthcare communications and travel/tourism PR.
Jessica is an accomplished writer, speaker and personal branding expert in the Philadelphia area. She blogs at JessicaLawlor.com about getting gutsy: stepping outside your comfort zone to reach your goals and live a life that makes you truly happy.
Jessica is a proud Temple University alumna. She's an at-large board member for the Temple University Alumni Association and a founder and past president of the Temple Women's Network, an alumnae association for women who graduated from Temple University.
---
Book Jessica to Speak at Your Next Event
Interested in having Jessica speak at your next event? Please reach out!