Need a little inspiration to try something new or to step outside of your comfort zone?
Take a note from these five seriously gutsy ladies — women who run their own businesses, host podcasts, manage viral Instagram accounts, travel the world, empower women — women who are making a difference.
Running a business alone isn't easy, and I often look to friends and fellow entrepreneurs (and yeah, I'm biased but I'm extra inspired by my fellow female biz owners!) when I need a little inspiration of my own.
These women (and many, many more not on this list!) motivate me on a daily basis to push harder, to hustle, to put self-care first, and most importantly, to pursue big dreams.
Here are five insanely inspiring female entrepreneurs you need to follow right now.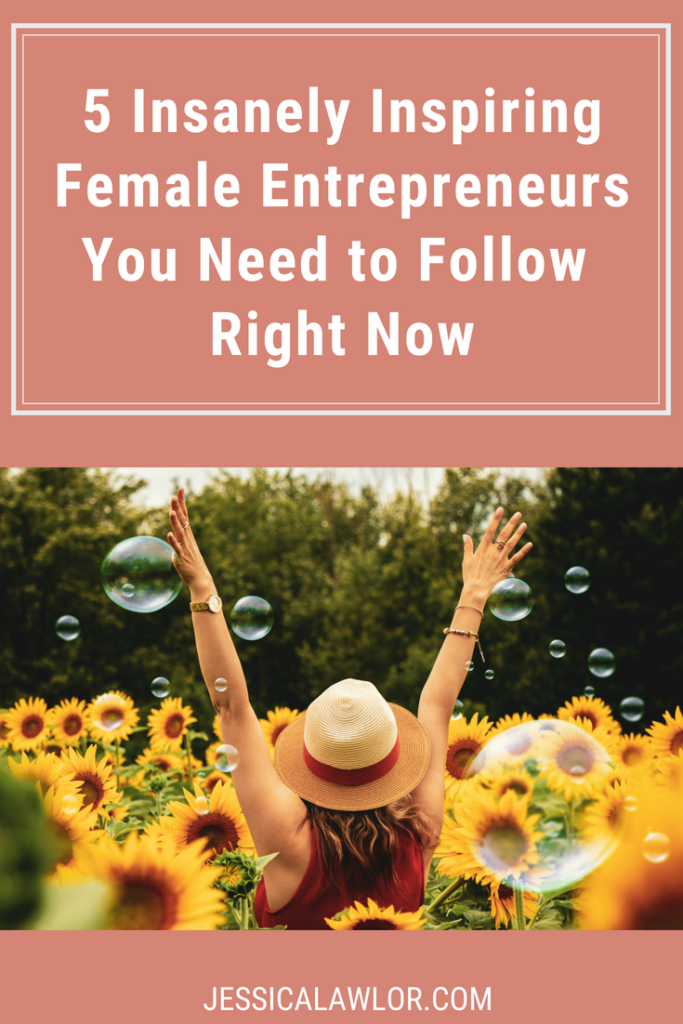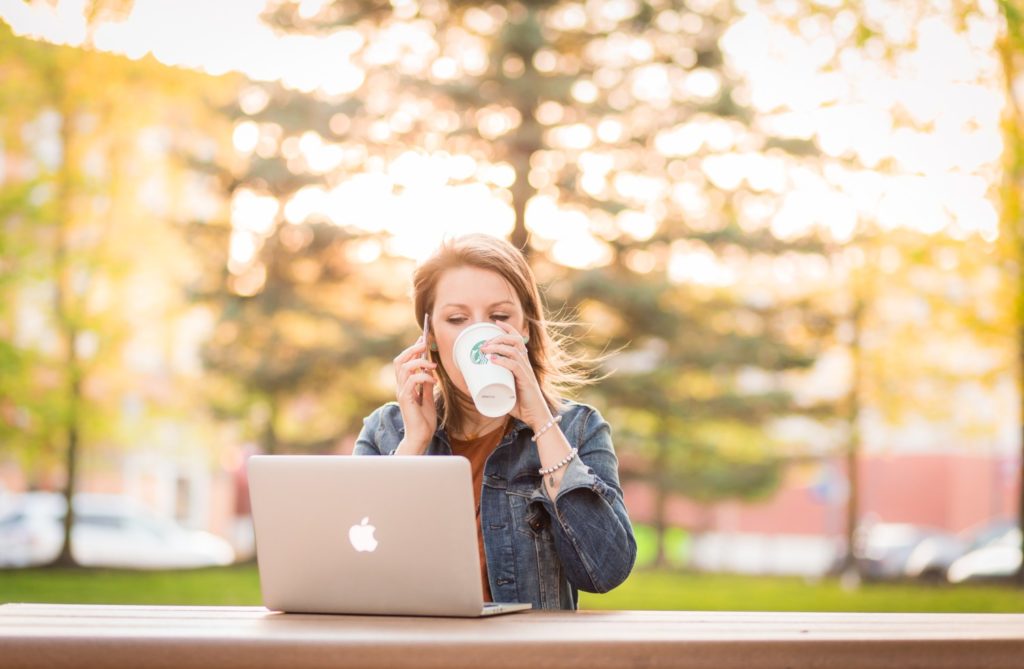 Photo by Tara Geldart Photography
Where do I even begin? Crystal is one of my business besties — we have biweekly Skype dates to chat all things business and life, holding each other accountable for our big goals.
This lady is killing it with her communications consulting business. I'm constantly blown away by her annual income goals and ability to land clients that trust her do to their most important storytelling and public relations
Oh, and on the side, she runs Sandy Toes Shop, an online apparel shop for "anyone with saltwater in their veins and a love of the East Coast of Canada." Can't say I've ever been to the East Coast of Canada, but can say I'm obsessed with all of the goodies at Sandy Toes.
Plus, Crystal is simply one of the nicest people you'll ever meet. Seriously. Go befriend her on social media right now!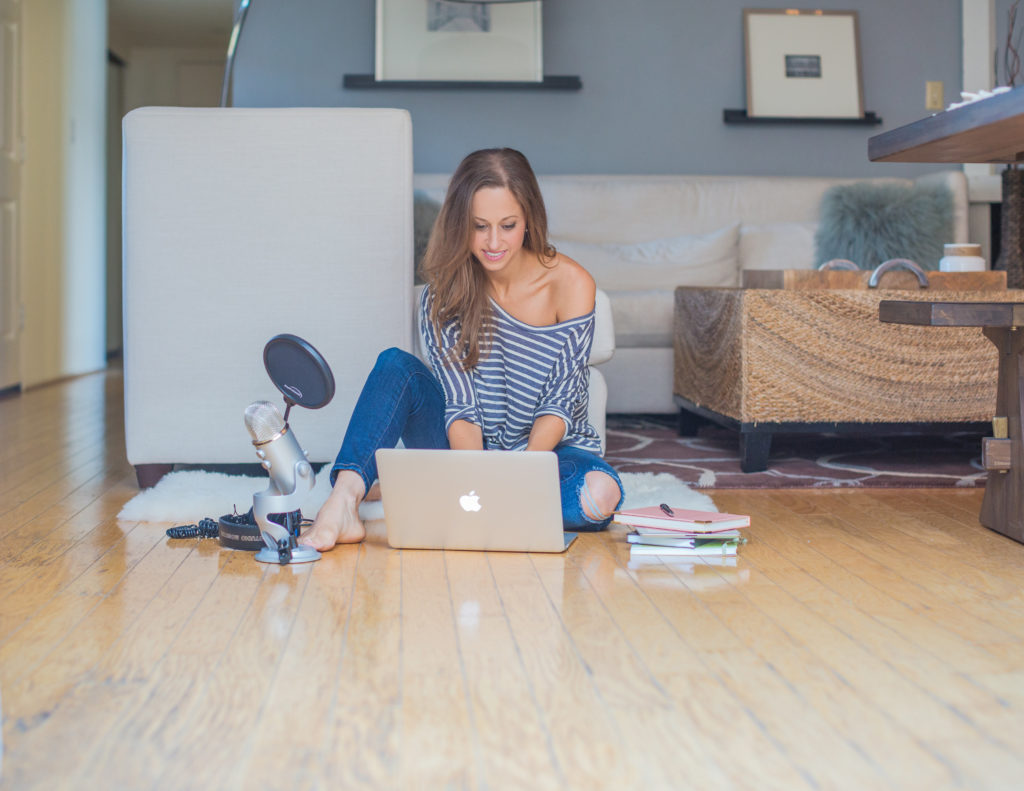 Photo courtesy of Erica Mandy
Erica Mandy is leading a movement — a movement to enjoy the news again.
A former broadcast journalist, Erica quit her dream job working as a reporter at CBS in LA to start a podcast in 2017. Tired of hearing that the news was too depressing, boring and and time-consuming, Erica started theNewsWorthy to deliver news in a new way — fast, fair, fun and on-the-go.
The show (which lasts between 6 and 10 minutes — see, told ya it was fast!) comes out every Monday-Friday. It's the first thing I listen to while I putter around my apartment and enjoy my coffee each morning before starting to work.
I recently interviewed Erica for a forthcoming article for The Penny Hoarder, and was incredibly inspired by her willingness to take a big leap into the unknown. I also seriously admire her hustle. She lives on the West Coast, so she often records super late each night to ensure the news is as up-to-date as possible when it releases on the East Coast at 3 a.m.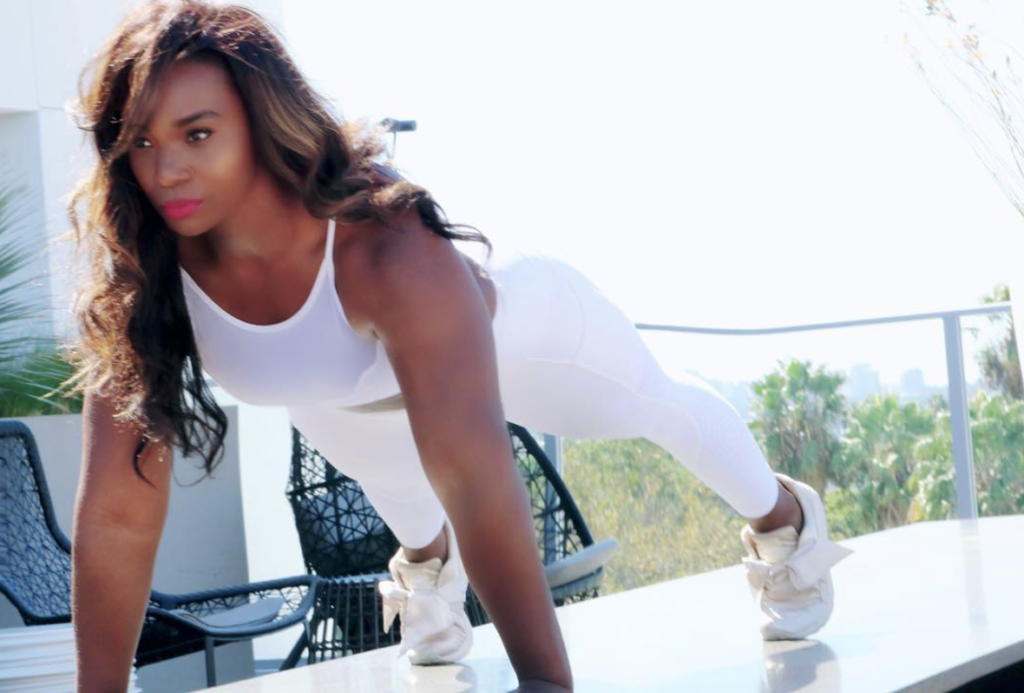 Photo courtesy of Alexis Rose's Instagram
Want to learn to dance like Beyonce? Look no further than Alexis Rose.
Alexis Rose and I first met when we bonded over our love of super sparkly workout pants…and then two minutes after that experience, she kicked my butt in a BarreCardio class.
I met Alexis when she taught dance and barre classes at the gym I belong to, but since then she's gone on to make a serious name for herself throughout the region as an insanely amazing dance teacher. (Uh, hello, she once toured as a backup dancer and choreographer for artists like Ciara, Chris Brown, Fabolous, Trey Songz among others.)
Alexis is hard to ignore these days because she's doing a fantastic job showing off her skills and telling her story to news outlets all over the Philly area! Besides her serious dance skills, Alexis is a motivational speaker, and let me tell ya, she is motivating!
I'm personally a big fan of her Instagram videos/stories from the many classes she teaches each week.

Photo courtesy of Helene Sula
I discovered travel/lifestyle blogger Helene Sula of the Helene in Between blog right around this time last year through Pinterest (just one of the many social media sites Helene is slaying these days, though my favorite place to follow her is Instagram).
As I was preparing for my trip to Ireland, perusing Pinterest for itineraries, I came across Helene in Between. It's been YEARS since I've binge-read an entire blog in one sitting, but I think I spent the rest of the evening on Helene's site, drooling over her beautiful travel photos and soaking in all of her excellent advice on blogging, social media and storytelling through travel.
I was lucky enough to interview and profile Helene a few months back for The Penny Hoarder — did you know she earned $200,000 from her blog in 2016?! Killing. It.
5. Binh Nguyen, PR pro and founder (aka Sushi Queen) of Philly Sushi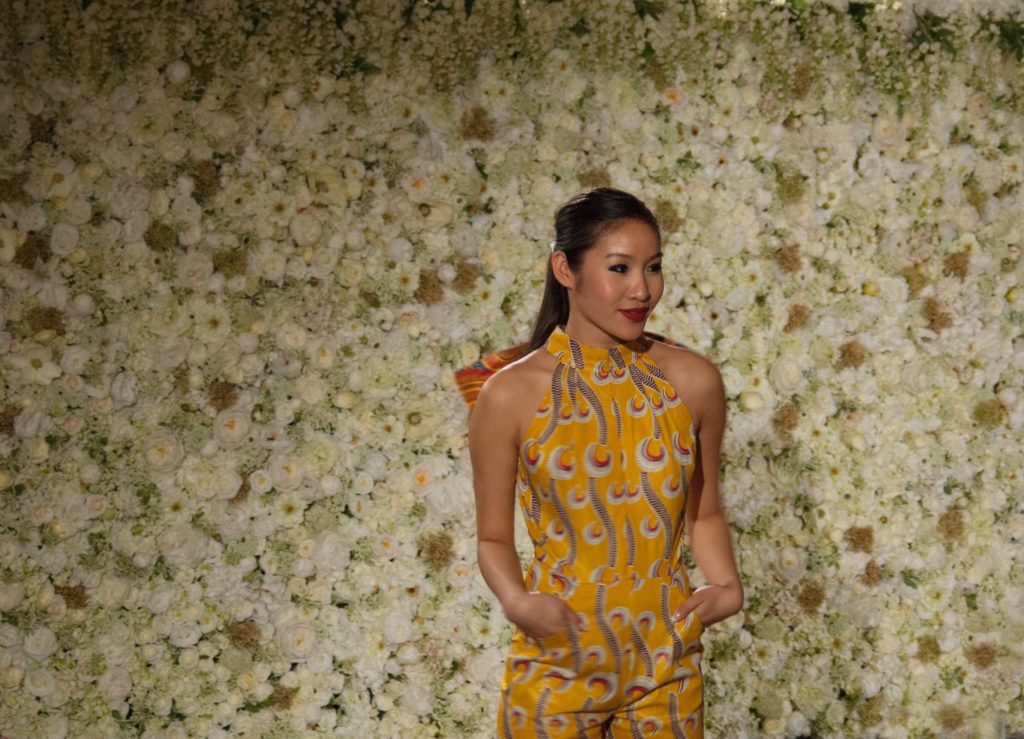 Photo courtesy of Binh Nguyen
Binh and I met two years ago when her smiling face sat in the front row of the Advanced PR Writing class I taught at Temple University.
Little did I know that Binh, who was a senior at the time, was already well on her way to media success, and could definitely teach me a thing or seven!
She is the "Sushi Queen" behind the viral Instagram account Philly Sushi. With more than 34,000 followers on Instagram, Binh has created something truly special that has landed her media coverage of her own all over the Philly media circuit.
Always the go-getter, Binh served as the keynote speaker at Temple's graduation in 2017 (her speech made me all teary-eyed!) and by day, she works in PR for Flackable.
Tell me! Who are some of your favorite female entrepreneurs? Let me know in the comments below.
Photo via Pexels
Want more gutsy content delivered straight to your inbox twice a month? Be sure to sign up for my FREE #GetGutsy e-newsletter filled with inspiration, ideas and action items to get out of your comfort zone.