Life today looks drastically different than it did a couple of years ago.
Allow me to set the scene.
March 2015. Every weekday morning, my alarm blares at 4:45 a.m. I roll out of bed in my parent's house and head downstairs to complete my workout for the day — T25 with Shaun T. After a grueling 25 minutes, I shower, catch up on a TV show while I get ready for work, and am seated at my kitchen table by 6 a.m. ready to get a jumpstart on my freelance work or latest blog post. I hustle until I need to leave for my day job around 8:30 a.m. I spend the next eight hours at my PR job. After work, I drive directly to the yoga studio to practice or teach. On days I'm not at the studio, I make the commute into the city for a committee meeting, networking event or dinner date. I return home, drained after a long day and collapse into bed.
Rinse, repeat.
I often feel overwhelmed and busy, but I am satisfied.
Now consider today.
March 2018. I wake up in my own apartment to my boyfriend Tim's goodbye kiss as he leaves for work around 6:45 a.m. I linger in bed for 30 minutes or so mindlessly scrolling through email and social media. I throw on yoga pants and listen to a podcast while I make coffee and breakfast. I sit down in my office around 7:45 a.m. to get started on my most pressing task of the day — today, it's this blog post. I diligently work for a few hours until it's time to leave for the gym for my three-times-a-week 11 a.m. training session. Sometimes I run a quick errand or grocery shop post-gym, but most days I head home to make lunch. Afternoons are filled with client calls, meetings, work and sometimes even a nap. Evenings are for cooking dinner (a newfound hobby since moving out on my own) and relaxing on the couch with Tim. Most days, I go to bed around 10:30 or 11 p.m.
I am less overwhelmed, less busy, yet still satisfied.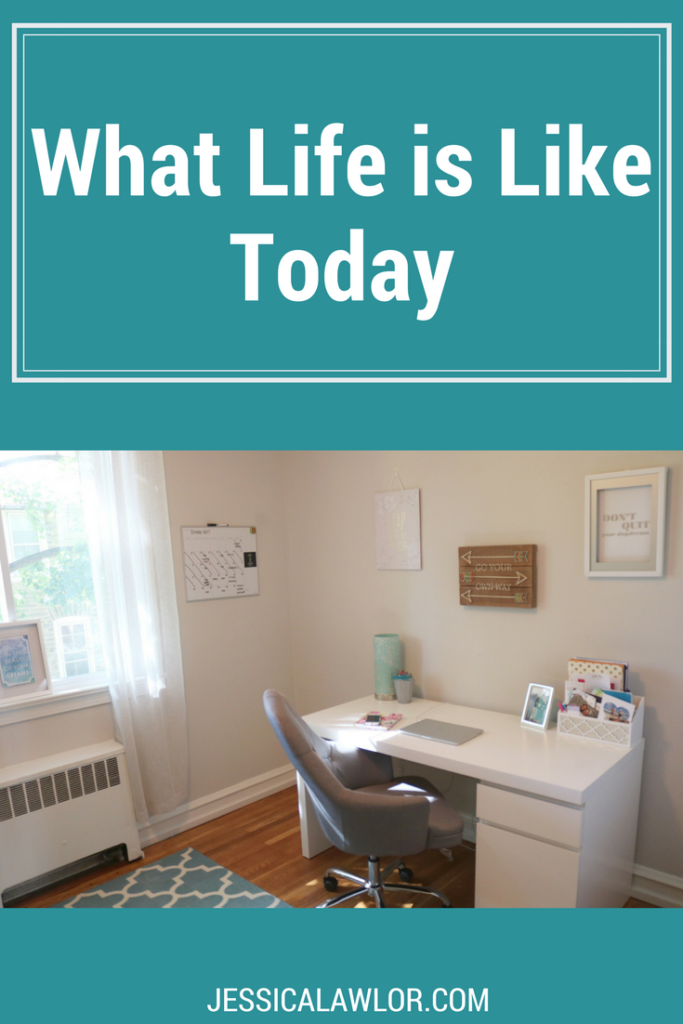 After a friend yesterday asked me how things are going with life and JL&Co, I started thinking about how quickly things change. How quickly we can reshape our schedules, our relationships, our work and our circumstances to better fit our lives.
This is what life is like for me these days.
Life today is quieter and calmer
Despite the demands of running a business, life is somehow calmer than it was a few years ago.
Of course, there are days that feel anything but calm. Take Tuesday for example — I accidentally scheduled four back-to-back phone calls, leaving no time to breathe or get any actual work done. It happens.
But for the most part, my days are quiet. I work alone in my home office with just the sound of my space heater, music on Spotify and podcasts to keep me company.
Even at my most stressed, I'm still in my safe, comfortable apartment. I can step out of my office for a moment to collect myself and breathe without worry.
In general, on most days, I feel calm.
Life today is filled with less obligations
Raise your hand if you've ever bitten off more than you can chew. Hello!
A couple of years ago, I didn't know how to say no. I accepted almost every invite thrown my way. I said yes to every committee, every leadership role, every event. I criss-crossed the Philadelphia region trying to be everywhere and do everything.
It was fruitful — I met amazing people, grew my network and learned a lot. But it was also stressful. If a friend asked to make dinner plans, I'd often suggest a date three weeks out, because most of my evenings were already booked with things I'd already said yes to.
Today, I don't have many obligations outside of my various jobs. Not because I don't enjoy being involved and part of something bigger, but because I'm in a season of life right now where I don't feel that same pull.
It feels freeing.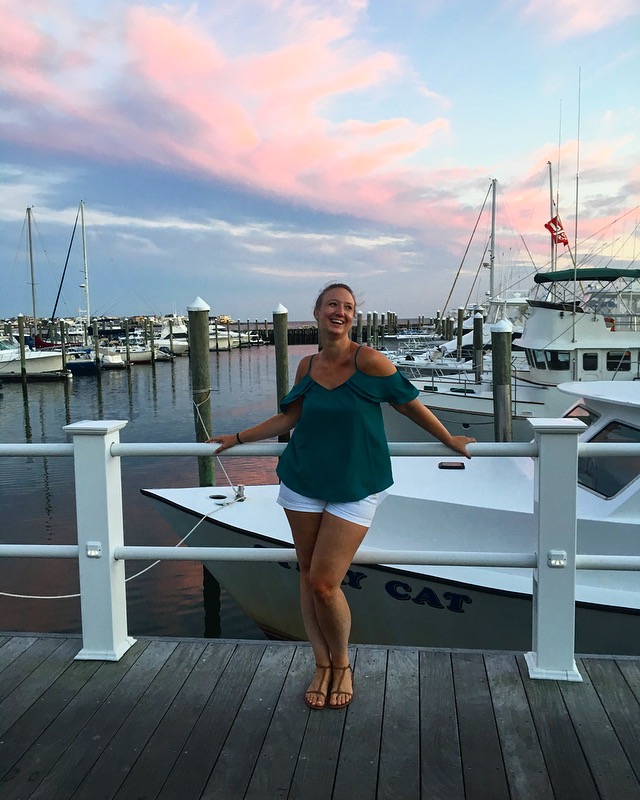 Life today is more open and flexible
If someone were to ask me my favorite part of running my own business, schedule flexibility would be high up on the list.
I've long preached energy management — maximizing my energy and the times of the day I am most alert and creative to get my most pressing work done.
Of course, in a 9-5, that's not always 100 percent possible. But in my new life? It is.
It's why I no longer force myself to wake at 5 a.m. It's why I don't practice yoga or go to the gym in the evenings. It's why I don't schedule calls or meetings in the morning.
I get to design my day in a way that works for me, my brain and my body.
Of course this won't always be the case — one day in the future when I have kids, I'm sure my schedule will be thrown out of whack once again, but for now, this works.
It feels right.
Life today is not perfect, but it is good
Let me be clear. Life today is certainly not perfect.
It wasn't perfect three years ago, it isn't perfect today, and it definitely won't be perfect three years from now.
While a lot of the positive changes in my life did stem from starting my own business, I'm not here to preach quitting your job as the end-all, be-all answer to any issue you may have in your life. I still face my fair share of those.
However, what I do hope you can take away from this post is that change is possible if it's something that you really yearn for, and it can happen in a very short period of time.
Plus, if you think back to your life a year ago, I bet you've already made some incredibly positive changes without even planning or thinking about it. And if not (but I doubt it!), are there small changes you can make today to better reflect the life you wish to have one year from now?
Tell me: What is your life like these days? How does it compare to last year or perhaps a few years ago? Let me know in the comments below.
Want more gutsy content delivered straight to your inbox twice a month? Be sure to sign up for my FREE #GetGutsy e-newsletter filled with inspiration, ideas and action items to get out of your comfort zone.