You all know I'm a huge fan of transparency- sharing the good, the bad and everything in between.
Today, I want to give you an even closer peek behind the curtain at what's going on in my business and my life. Because there's A LOT happening…and I want you to be a part of it.
Let's get right to it.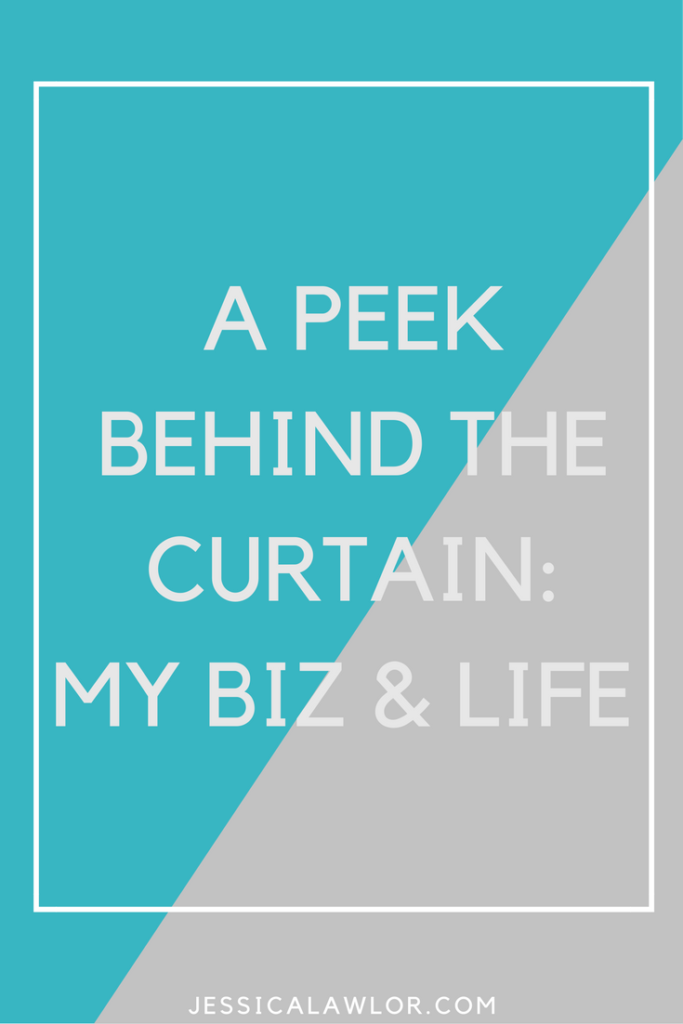 Behind The Biz
I FILED FOR MY LLC! I know. It took me seven months to take this step, but to be honest, I wanted to make sure I was 100 percent in with this whole biz thing before taking this next leap. Obviously, with seven months under my belt, I've determined that this is going to be a long-term career move for me, so I made the decision to go for it to make it official. The LLC filing process was a little more complicated than I thought, but I am so happy I finally checked it off my list. It takes about a month for the LLC to go through, so come October, my business will be LEGIT.
My business now has a name. Another reason I put off filing for my LLC was because I couldn't pick a name for my business. Serious problem. What I do is already complicated enough to explain (communications consulting, public relations, teaching yoga, teaching PR, personal branding, public speaking…it's a mouthful), the thought of coming up with a name was super daunting. However, I've come up with something that just feels right in my gut when I say it out loud. I can't share just yet (need to wait until it's approved in the LLC process), but hopefully I'll be sharing the news with you in just a few weeks!
I brought on my first team member. I never really understood all the hype about building a team. After all, I'm a solopreneur, solo being the key word here. However, after half a year of running a business completely on my own, I realized something: I was drowning. And I needed help. Fast. When faced with the opportunity to work with my dream client (see below), I immediately thought to myself, "AH! Which client do I cut to make space for this new client?" My sister said to me, "Uh…why don't you just hire someone to help you?" DUH. More to come on my newest team member soon, but suffice it to say, she's only been officially working for me for two days and I already feel a massive sense of relief and weight off my shoulders.
I welcomed my dream client. For years, I've admired Alexis Grant. I've essentially been following in her footsteps for the past several years. Lexi was a journalist and blogger who quit her job to start her own business. She started as a solopreneur, then built a team and eventually sold her company and now heads up editorial at The Penny Hoarder. She's a #girlboss in every sense of the word. She's also the founder of The Write Life, a blog about writing that I both love and contribute to monthly. When I saw that The Write Life was seeking a new managing editor (essentially the job that I currently do for my two largest clients), I jumped at the opportunity to apply. I was selected for the role and starting next week will be training to be the managing editor for this popular writing blog.
Behind My Life
I'm settling nicely into my apartment. I <3 my new apartment. As many of you know, I lived at home to save money as I prepared to quit my job and start my business, so living on my own has been a welcomed change. I love having my own office. I love my bedroom. I love my couch. I love the peace and quiet. I love walking into my apartment and knowing that every single item in there is mine. I'm also loving my new neighborhood and its proximity to pretty much everywhere I go on a regular basis. I'm having a housewarming party this weekend and I can't wait to have my friends over to see the space. That said, I still have a long way to go when it comes to decorating, but it's a process, right?
There's a whole lot of new happening around here. New apartment. New clients. New team member. New relationship. New yoga classes. New opportunity teaching at Temple University. Lots and lots of new going on. It's all good stuff, but welcoming a ton of new things at once can definitely feel overwhelming. Along with new things happening comes change. I'm definitely making some changes in both my personal life, my business and here on the blog. I'll have more to share soon, but I know I'm also feeling a little crazed because of the changes I'm making in my life. Through all of this, I'm trying to take each day for what it is, appreciate these amazing moments and not get caught up in thoughts or expectations about the future.
I'm doing a meditation training next weekend. Even though I haven't been meditating daily as I did from April-August, I'm still excited to participate in a weekend-long meditation training to learn how to teach meditation to others. Adding meditation to my toolbox blends nicely with my yoga teaching and the public speaking I do about stepping out of your comfort zone. I'm also hoping this training jumpstarts my daily meditation habit again.
Your turn! Share a peek behind-the-scenes of your life or biz. Leave your updates in the comments below!
Want more gutsy content delivered straight to your inbox twice a month? Be sure to sign up for my FREE #GetGutsy e-newsletter filled with inspiration, ideas and action items to get out of your comfort zone.