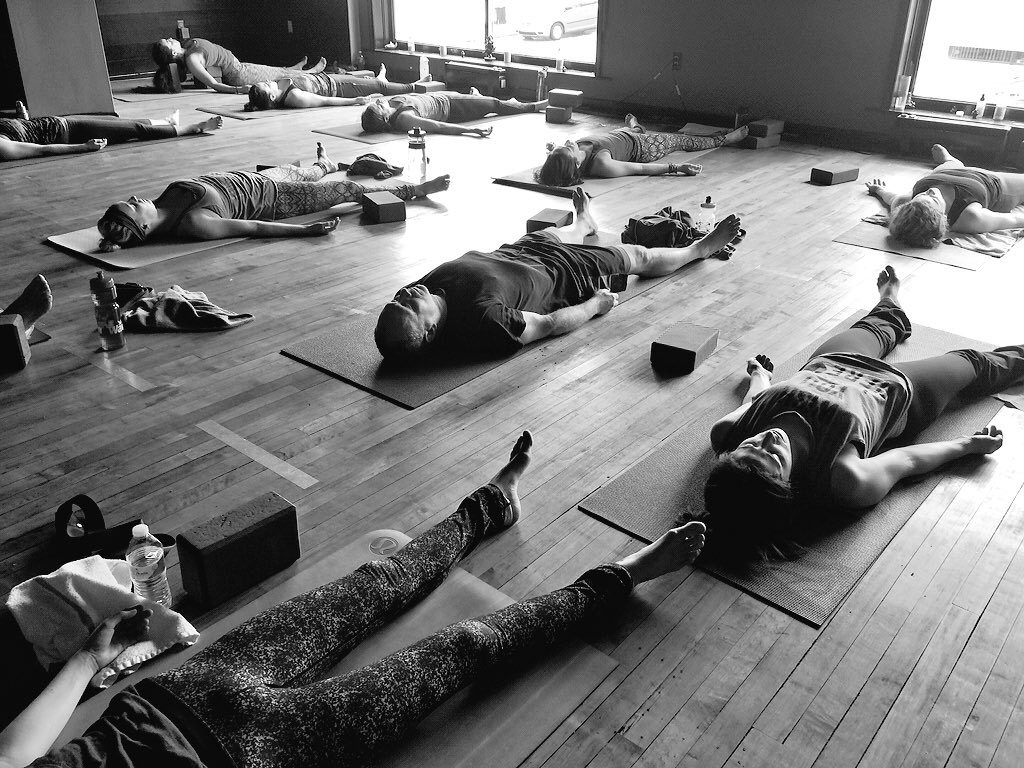 Start your week right! Every Sunday I post my favorite links from around the web and share my goals for the upcoming week.
Links
On Social Media:
How to Snapchat Like The Teens: Man, I thought I was rocking Snapchat, but this article by Ben Rosen about how teens are using the app puts me to shame. Waking up to 40+ snaps? I can't even imagine. Mind= blown.
On Life:
To Anyone Who Thinks They're Falling Behind In Life: Amen to all of this! "Here's the thing that nobody really talks about when it comes to success and motivation and willpower and goals and productivity…you are as you are until you're not. You change when you want to change. You put your ideas into action in the timing that is best. That's just how it happens." Thank you, Jamie Varon.
On Solopreneurship:
5 Must-Dos In Your First Week of Solopreneurship: Prepping to become a solopreneur? I detailed my 5 must-dos for your first week running your own biz for One Woman Shop.
8 Things Solopreneurs Have in Common with Leslie Knope: OMG. If you love Parks & Rec as much as I do, you will LOVE this post by Brittany Berger with 8 things us solopreneurs have in common with the fabulous Leslie Knope.
On Dating & Relationships:
On Being Dumped, Or, Why I'm Glad That Guy Dumped Me: Grab a cup of coffee and settle in for this beautifully-written story by Brenna of The Battered Suitcase about getting dumped and how she emerged stronger because of it.
On PR:
9 Questions to Ask Yourself Before Going #SoloPR: Arik Hanson writes one of my favorite PR blogs and this post with questions to ask yourself before going #soloPR couldn't have come at a better time!
On Content Marketing:
Here's How Healthcare Providers Do Content Marketing: In my latest piece for Scribewise, I'm explaining how some of the nation's top healthcare providers do content marketing.
This Week on JessicaLawlor.com:
Words of Wisdom From The 25 Smartest People I Know On Becoming CEO: Here are words of wisdom on becoming CEO from 25 of the smartest people I'm lucky enough to count as friends and mentors.
Goals
Close out my first full *month* (MONTH?! Already?!) of solopreneurship strong! Lots to tackle on the to-do list this week. I'm super excited!
Practice yoga at least 4 times this week and complete T25. It's getting easier and easier to put off working out when I feel like I should be constantly working on my business.
Have any links or goals you'd like to share? Leave them in the comments!
Want more gutsy content delivered straight to your inbox twice a month? Be sure to sign up for my FREE #GetGutsy e-newsletter filled with inspiration, ideas and action items to get out of your comfort zone. When you sign up, you'll also be sent a FREE copy of the Get Gutsy ebook, filled with 19 inspirational stories to help you get gutsy.