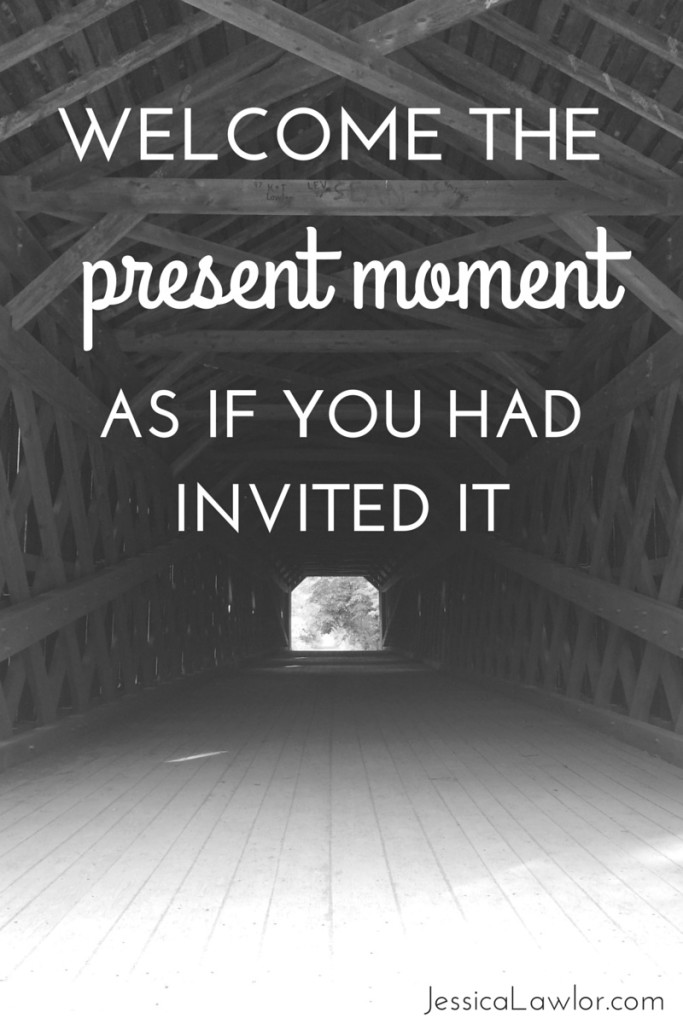 I read a great quote recently from Pema Chodron that said:
"Welcome the present moment as if you had invited it."
It's a beautiful sentiment.
How often do we really, truly live in the present moment?
Most of us spend so much time in our own heads reflecting on the past and worrying about the future.
Our brains are often running a million miles a minute and while we're completing one task, our minds are already thinking ahead to the next three items on our lists.
It's no secret that it's not always easy to embrace the present moment, especially as we move through our day-to-day lives.
But here in this present moment, know that everything is perfect. Everything is exactly as it should be, even if you don't quite understand it right now.
Today, see if you can let go of those lingering thoughts about the past. See if you can let go of any anxious feelings about the future.
See if you can feel, embrace, celebrate and appreciate this very moment. Exactly as it is.
Because truly, in this moment, everything is perfect.
Want more gutsy content delivered straight to your inbox twice a month? Be sure to sign up for my FREE #GetGutsy e-newsletter filled with inspiration, ideas and action items to get out of your comfort zone. When you sign up, you'll also be sent a FREE copy of the Get Gutsy ebook, filled with 19 inspirational stories to help you get gutsy.