Do you have big goals you want to achieve, but are not sure where to begin? Join my 30 Days of Gutsy course! 30 Days of Gutsy is an email-based course with (you guessed it!) 30 inspiring and action-oriented daily lessons, exercises and challenges to help you focus in on that nagging, exciting, scary and just-begging-to-be-reached goal you can't stop thinking about. The course begins on March 1, so register by 2/28 if you're ready to get gutsy and reach your goal.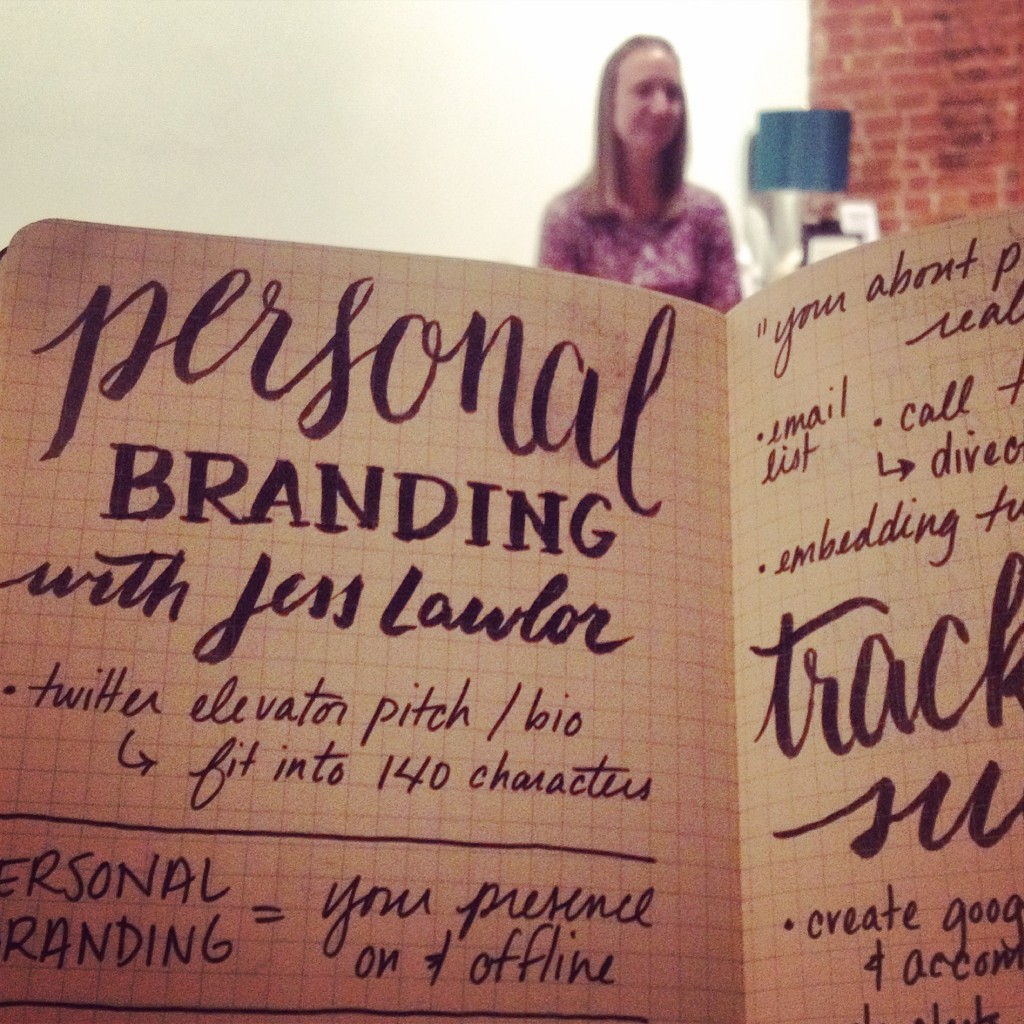 Start your week right! Every Sunday I post my favorite links from around the web and share my goals for the upcoming week.
Links
On Prioritization:
When You Get A Million Requests To Pick Your Brain: Alexis Grant details the best ways to respond to people who want to pick your brain, while still being helpful. I love the ideas Lexi shares here, especially the tip to defer the call until later. Genius!
On Yoga:
25 Problems Only People Who Do Yoga Understand: Oh man, this list by Jill Filipovic for Cosmo = my life. I can especially relate to numbers 10, 12, 13, 17 and especially #25. Can any other yogis relate?
On Launching:
3 Reasons Why You Can't Copy Someone Else's Launch and Be Successful: Since I'm in the midst of the 30 Days of Gutsy course launch, this post by Melissa Anzman caught my eye. Melissa is a launch expert (this girl is SO smart) and explains why you can't replicate someone else's successful launch with your own products or services.
On Personal Branding:
Takeaways From PHLBloggers' Personal Branding Bootcamp: Love this recap by Jess Herbine from Broke Girls Go Out from my Personal Branding Bootcamp seminar last week.
On Winter:
Winter Is Good For Your Soul: February is my least favorite month of the year and I seriously HATE winter, but this post by Ashley Brooks has me re-thinking my tune. She says, "I believe we have winter for a reason. Maybe we're not supposed to survive it, we're supposed to embrace it."
On Getting Gutsy:
With the launch of my 30 Days of Gutsy course, I've been out and about on the Internet quite a lot this week. Here are a few places you can find me.
#LeadingLadies: Jessica Lawlor: I admire Stephanie Carls to no end, so when she asked if she could feature ME in her #LeadingLadies series, I was extremely excited and flattered.
Life Begins at the End of Your Comfort Zone: My friend and fellow Philly-area blogger Samantha Un interviewed me about the quote that changed my perspective on life.
Get Gutsy with #LYD Star Jessica Lawlor: I'm thrilled to be featured on UChic's blog as one of their Live Your Dream Stars! This week, I'll be sharing my career advice and tips with the UChic community during a Twitter Chat on Wednesday at 6:30 p.m. EST. Join us using the hashtag #LYD
This Week on JessicaLawlor.com:
A Reverse To-Do List: Why What You Say NO to Matters More Than You Think: You probably have a mile-long to-do list, but what about a reverse to do list? Here's why what you say NO to matters more than you think.
Goals
Keep promoting the 30 Days of Gutsy course! I'm SO excited for the course to begin next week with an awesome group of students, but in the meantime, I'm still spreading the word and hoping to share the message with as many go-getters as possible.
Have any links or goals you'd like to share? Leave them in the comments!
Want more gutsy content delivered straight to your inbox twice a month? Be sure to sign up for my FREE #GetGutsy e-newsletter filled with inspiration, ideas and action items to get out of your comfort zone. When you sign up, you'll also be sent a FREE copy of the Get Gutsy ebook, filled with 19 inspirational stories to help you get gutsy.