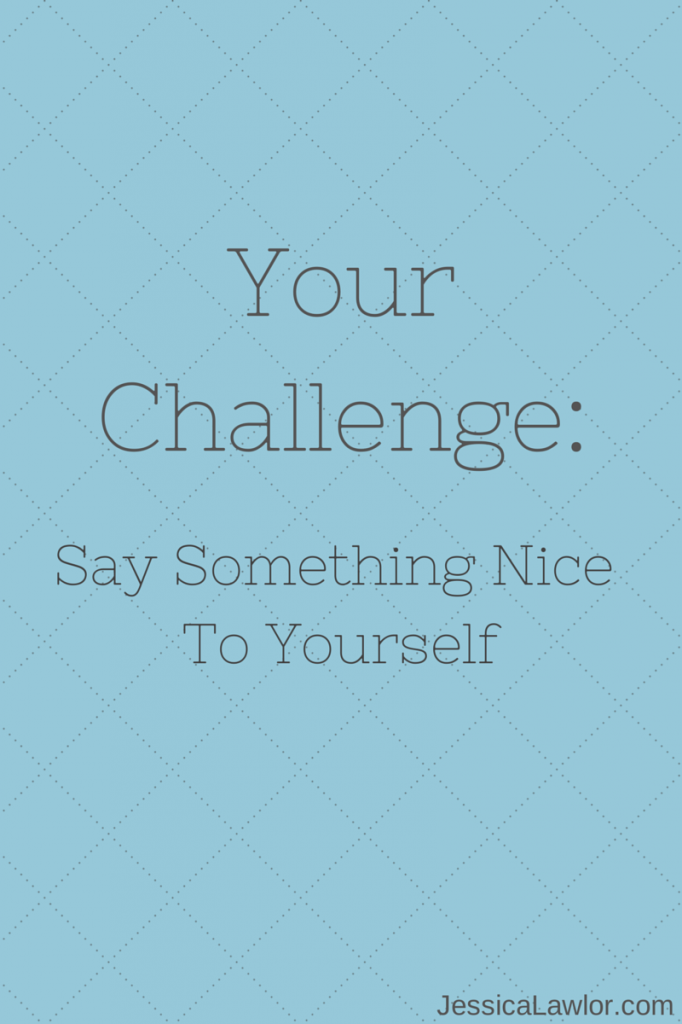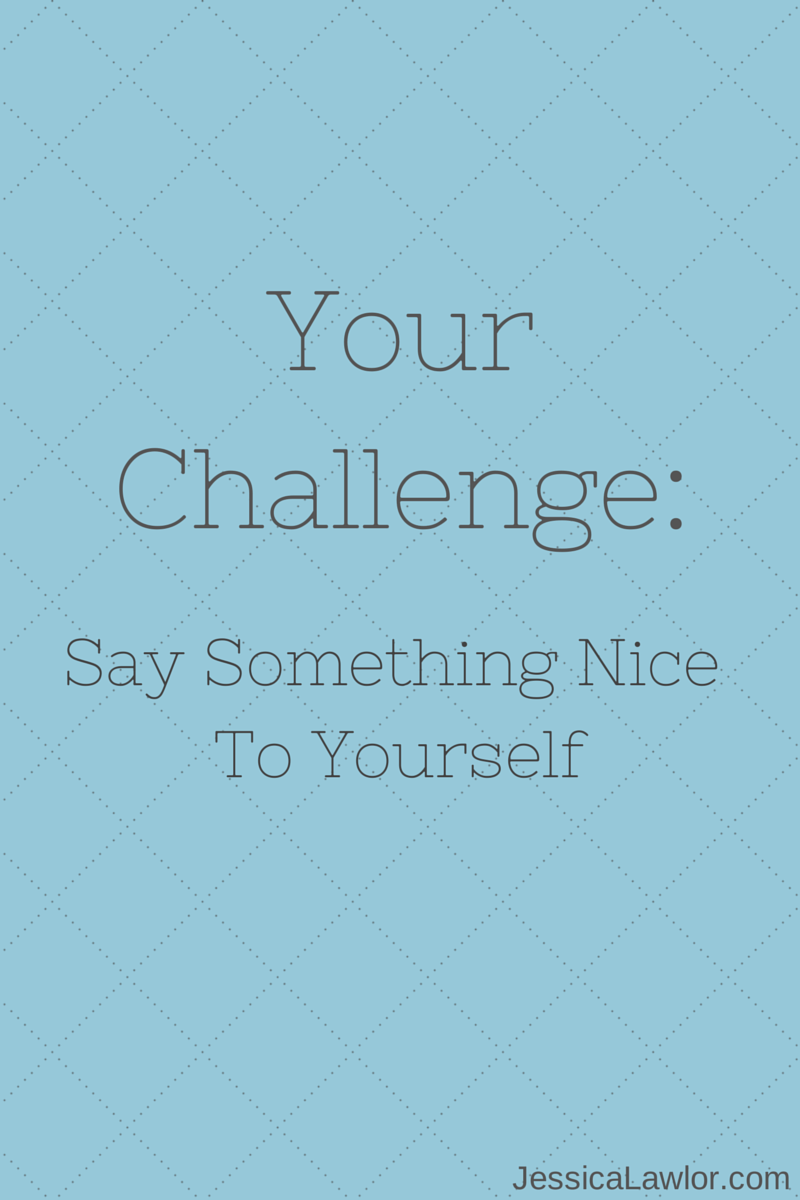 Last Thursday, I had a Very Bad Day.
It was one of those days where nothing goes as planned starting from the moment I got dressed (and discovered a massive hole in a new pair of pants) until the time I crawled into bed 17 hours later, exhausted and completely defeated.
The feelings from that day have lingered with me a bit into this week, but last night in yoga, my perspective was changed. (As it usually is in yoga…which is one of the reasons I love it so much).
A few minutes into class, one of my wonderful yoga teachers, Julia (who you'll be getting to know on the blog VERY soon- she helps me kick off the #GetGutsy Interview Series), said to us, "Stop judging. In yoga, we so often find ourselves judging our bodies, our progress and our own thoughts. Let go of that. Say something nice to yourself."
For some reason, those words really hit me.
How often do we beat ourselves up inside? Hate our bodies? Constantly point out our flaws? Wish we could do MORE?
We're our own worst critics, that's for sure.
But have you ever flipped the switch and actually thought about your redeeming qualities? The things you love about yourself? The things you're most proud of?
I don't know about you, but that list was much harder for me to come up with than the list of my flaws.
Julia encouraged us to think about one thing we love about ourselves…but I want to challenge you (and myself!) to come up with five.
Before you get started, acknowledge up front that this feels WEIRD. It's okay. It's probably going to feel uncomfortable. After all, we don't always give ourselves permission to think about these things, let along share them publicly. Oh, and don't feel like you're bragging here! This is no #humblebrag, people. I truly want to hear what it is that you love about yourself.
Say something nice! Here are 5 things I love about myself.
1. I love my motivation and drive. I've always been a driven person (Thanks parents! I definitely learned that skill from them) and I love how motivated I am to reach my goals and follow my dreams.
2. I follow through. When I set a goal or come up with a plan, I usually stick to it. Whether it's a commitment I've made to myself or to a friend or family member, I stay pretty consistent in doing what I say I'm going to do.
3. I am helpful. I really pride myself on helping others whether it's through mentoring students or sharing advice, lessons and inspiration on this blog.
4. I value and nurture personal connections and friendships. I love making one-on-one connections, especially with people who are part of the Get Gutsy community here, but also those I meet "in real life" too. I'm a good friend and work my hardest to maintain those personal relationships.
5. I love my positive attitude. I haven't always been this way, so this is something new I love about myself, but I really appreciate my positive attitude and willingness to get gutsy and step outside my comfort zone.
Your turn! Say something nice about yourself…tell me one (or five!) things in the comments that you love about yourself.
Want more gutsy content delivered straight to your inbox twice a month? Be sure to sign up for my FREE #GetGutsy e-newsletter filled with inspiration, ideas and action items to get out of your comfort zone. When you sign up, you'll also be sent a FREE copy of the Get Gutsy ebook, filled with 19 inspirational stories to help you get gutsy.