Welcome to a new series on the blog! Each month, I'll interview people who are getting gutsy– stepping outside their comfort zones to reach their goals and live a life that makes them truly happy.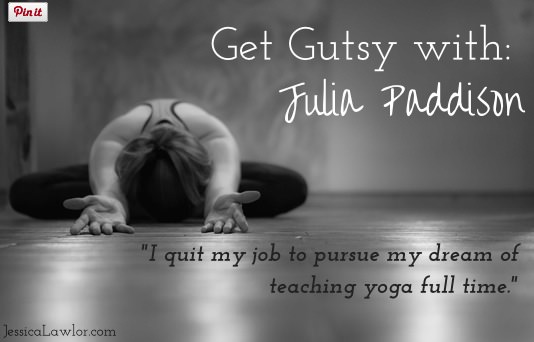 Today, I'm thrilled to introduce you to one of my fabulous yoga teachers, Julia Paddison. Julia exemplifies the very definition of getting gutsy…and you'll soon find out why.
Here's a quick story about me and Julia: A little more than a year ago, I walked into my first class at Dana Hot Yoga. I was a little nervous, but quickly felt at ease and knew I was going to love hot yoga almost immediately when the teacher's playlist that night included John Mayer. That teacher? Julia Paddison! I loved her class so much, I came back again and again and again…and still continue to practice with Julia and the other amazing teachers at DHY. Julia's classes challenge me, that's for sure, but more importantly, they inspire me. Julia's passion for teaching yoga is undeniable. She has an electric personality and I know you're going to adore and admire her as much as I do!
Without further ado, meet Julia! 
1. Hi Julia! Thanks for being on the blog today. Could you please give us your best Twitter-style introduction? (140 characters or less!)
I am 28 years old, a full-time yoga teacher, future yoga studio owner, vegan and healthy lifestyle enthusiast.
2. Tell us about how you are getting gutsy.
I recently quit my full-time job to pursue my dream of teaching yoga full time. I left the comfort of a job with a nice salary, benefits, paid vacation and regular hours in exchange for a job with none of those perks, but for an even greater perk- a life with more happiness!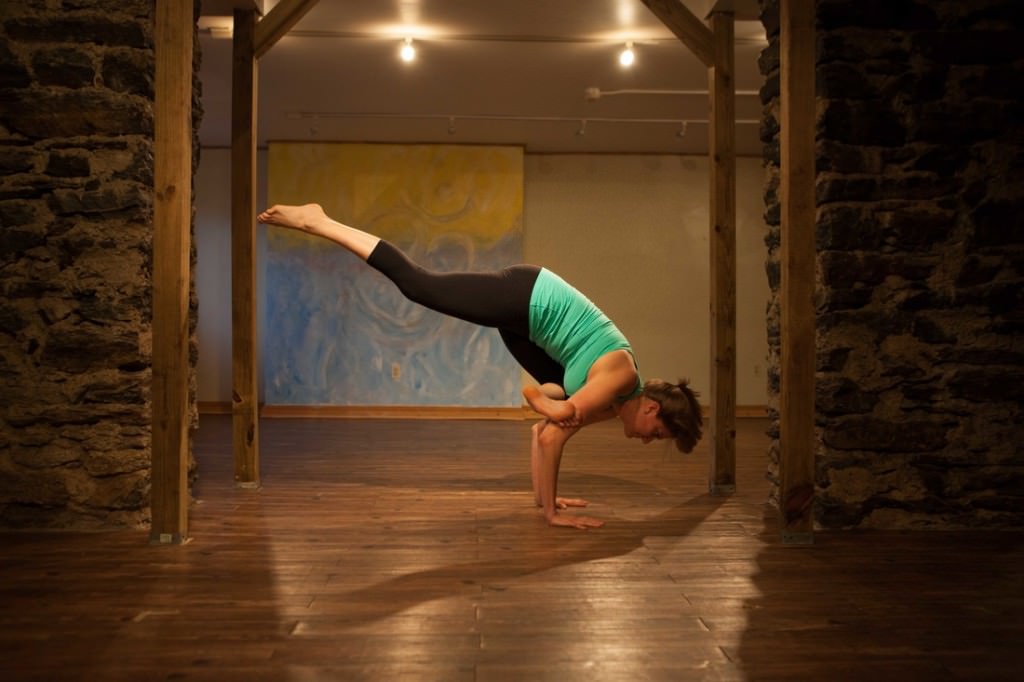 3. That's amazing! Can you walk us through your thought process and how it all happened?
In the spring of 2013, I signed up to go on the Dana Hot Yoga retreat to Italy in May 2014. After signing up for the retreat, I decided that I wanted to get my money's worth of my expensive plane ticket to Europe and planned to travel within Italy with two friends before and after the retreat.
Around December 2013, a friend gave me a book to read called "The 4-Hour Work Week" by Tim Ferriss. The book talks about how to follow your dreams by setting short term, obtainable goals in order to reach your long term plan. At that time, I knew that my long term plan was to own my own yoga studio. I knew that in order for me to achieve this goal, I had to make short term plans to get there. About the same time, I had to begin planning coverage for my upcoming three week vacation for my trip to Italy.
The lightbulb clicked: I knew that if I planned correctly, I could come back from vacation in June and quit my job to teach yoga full time starting in the summer!
The company I was previously working for is very small, about 50 employees. I was the only person at the company to do the job that I was doing so I had no back up while on vacation. After evaluating my duties, I realized that I would need to train someone (or several people) to cover all of my tasks while I was away since I would be gone for almost an entire month. I also realized that in order for the training to be effective, I would need to begin training someone to cover for me begin in January.
And the plan was set.
I planned to train someone to take over every single task that I was assigned so that when I returned to work after my vacation to quit, this wouldn't leave the company in a bad position. I also planned to begin contacting yoga studios to get my name out there and potentially get my name on a few more schedules. The summer seemed like a good time to pursue yoga full time because lots of people go on vacation in the summer and I figured, if nothing else, I would be able to get my foot in the door to be a substitute teacher. Prior to my vacation to Italy, I was only teaching three classes per week at Dana Hot Yoga.
Fast forward several months and my plan was executing exactly as I wanted. The coverage at my job was set and I had lined up meetings with studio owners for my return from vacation. On my first day back from vacation, I walked into the VP's office and told her that I quit. It was liberating.
By the way, Italy was awesome 🙂
I ended up staying with my old job until the end of September, working about 10 hours per week, exclusively from home. I take pride in my work and wanted to make sure all loose ends were tied before leaving. I also worked for the company for four and half years and wanted to leave on good terms.
As of this month, I now teach 17 classes per week and am feeling happier than I have felt in years. Teaching yoga is the most rewarding job I have ever had.
As far as my long term plan goes, I'd like to be involved in running a teacher training, I'd like to complete a 500 hour training, lead several yoga retreats and in the next five or ten years, I want to open my own yoga studio. I understand that in order to achieve these goals, I need much more experience teaching yoga. I also need to deepen my practice as a student. I am patient and know that with hard work and dedication, these goals will be achieved.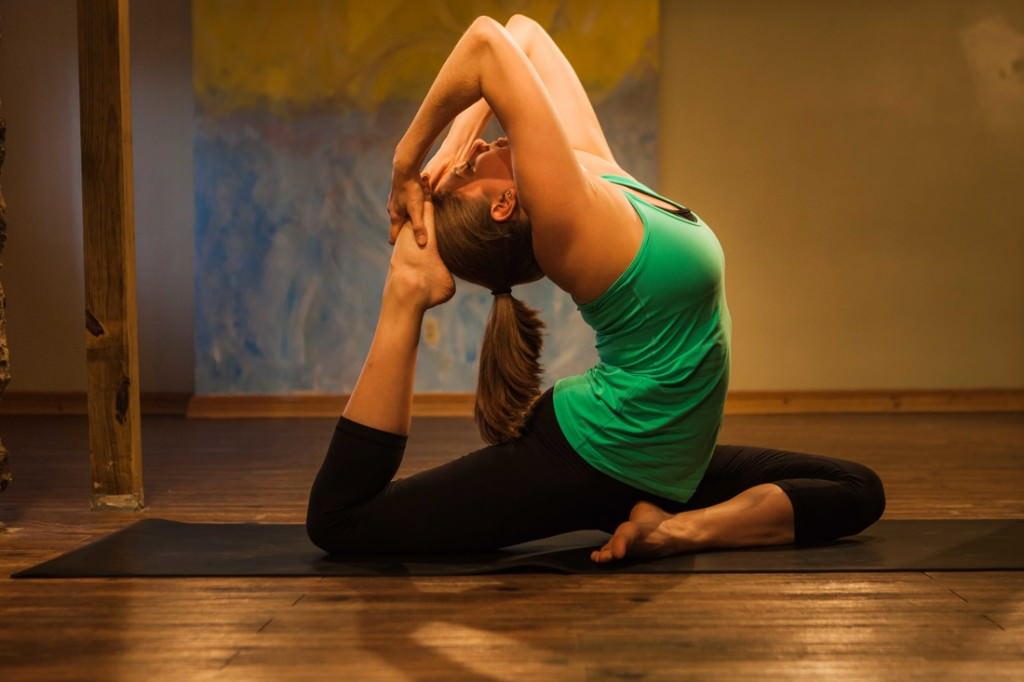 4. Why yoga? What is it about the practice that made you want to quit your job to dedicate your life to it?
I found yoga in 2011 at a time when I thought I was in fantastic shape. I was running 3-5 miles per day, five or six days per week. I was swimming a few times a week, weight training daily and working with a trainer. I was vegetarian, working my way to a vegan lifestyle, and really focused on healthy living. When I found yoga, I didn't think I could feel any better than I felt. I was wrong. My body was in great condition, but what was missing in my routine was exercise for the mind.
I began taking yoga classes sporadically, about once or twice a month. Over time, I saw the great benefits of the physical practice when I added yoga to my weekly routine. It was the best supplement to running and weight training. I was taking minutes off of my best running times and felt stronger than ever.
Once I began practicing yoga more than once a week, I began to feel all of the benefits. I realized that every time I left class, I felt amazing. I felt better than I have ever felt in my entire life. I called it my "yoga high." I really connected with my teachers, specifically Lisa Mitchell and Kate Goodyear. Without the influence of these two teachers, I may not have found the passion for yoga that I have today. I felt confident, self aware and happy. So incredibly happy. Without really knowing that I wanted to teach yoga, I knew that I had to do the teacher training. Yoga helped me discover who I am.
I read a really great quote recently that says: "True yoga is not about the shape of your body, but the shape of your life. Yoga is not to be performed; yoga is to be lived. Yoga doesn't care about what you have been; yoga cares about the person you are becoming. Yoga is designed for a vast and profound purpose, and for it to be truly called yoga, its essence must be embodied." -Aadil Palkhivala
So, why did I want to quit my job to dedicate my life to yoga? Because I want to help others discover who they really are and help them become the person that they want to be. I believe that when practiced regularly, and with great dedication, yoga can become our guide. Our guide to self awareness and self improvement.
Most of us go through life without truly understanding ourselves or the people around us. We move through life so quickly that we forget to pay attention. Many times when I am teaching I will start class by saying, "Ask yourself how you are feeling today. Not just physically, but also emotionally." My goal is to have at least one student connect with themselves in my class. To arrive feeling stressed and leave feeling at peace. To arrive feeling sad and leave feeling happier.
I believe that yoga is the light guiding me through life. It's the light that has helped me see myself. I want to shine that same light on others to help them look within themselves. Sometimes we just need someone to help us open our eyes.
5. Julia, that's truly beautiful! Your passion shines through here…Speaking of passion, you are turning your passion for yoga into a career and life purpose. Do you ever get sick of yoga or get nervous that you'll lose the spark that made you love it in the first place? 
When I initially set out to teach yoga full time, I told myself that I would teach for a year and see how it goes. I am educated and experienced and know that if necessary, I could find a new career. In a year, I may decide that I would prefer to have a 9-5 job, teach once or twice a week and practice every day. On the other hand, I may continue to love teaching as much as I do today and still be working towards my goal of one day owning my own studio.
I do feel nervous about losing my passion for yoga. However, I am confident that with a regular practice, I will continue to love yoga. I've spoken to many people who teach yoga full time and their advice is always this: "Be a student first and a teacher second." Unless I lose my passion for practicing yoga, I can't imagine losing my passion for teaching yoga.
I also believe continuing education is very important. I love attending workshops to expand my knowledge, and I have plans to participate in a 500-hour teacher training within the next two years.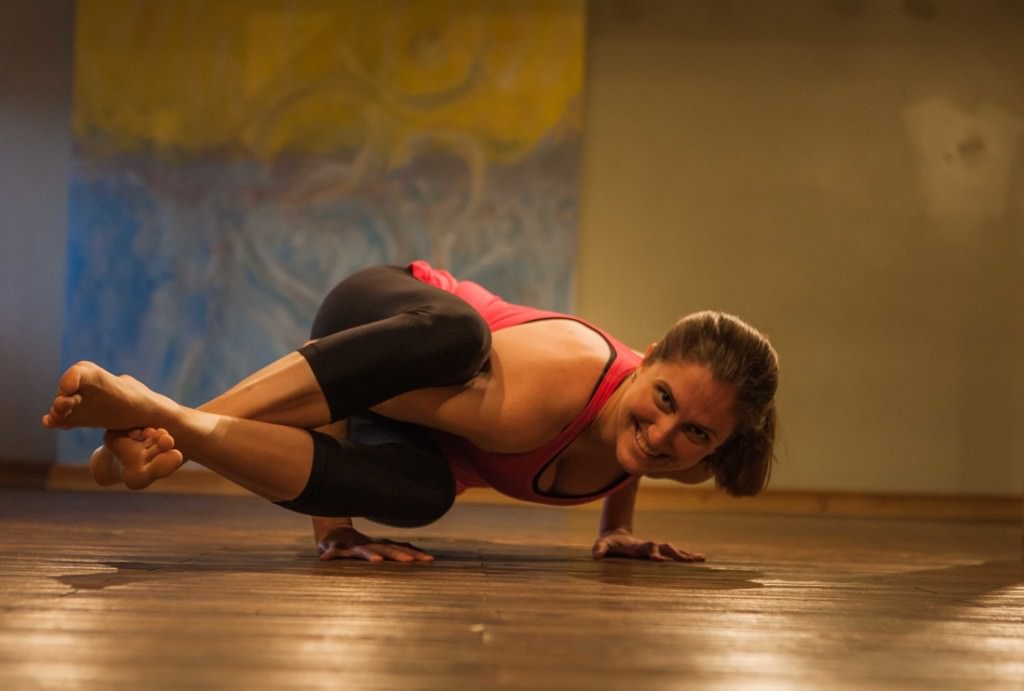 6. How did your friends and family react to your decision to quit your secure job for something a little more risky?
Most of my friends and family were very supportive. A few people were, of course, skeptical of this risky decision, but I didn't let anyone's skepticism interfere with my decision to pursue my passion. I decided early on that I didn't want to tell a lot of people what my plan was because I didn't want to be convinced to not follow my dreams. As it turns out, a lot of people truly fear change. I realize this is a pretty generalized statement, but I find it to be true.
My decision was easy: I wanted to love my job.
I didn't love my full-time job, but I loved my part-time job. I knew that if I made my part-time job of teaching yoga my full-time job, there was a very real chance that I would love my job.
Am I happier? Yes. Do I have any regrets? Yes; that I didn't pursue my passion sooner!
7. What has life been like since you made this huge change? Is it what you expected?
Amazing. Teaching yoga is the most rewarding job I have ever had. There is nothing like waking up in the morning feeling excited to go to work. I've been waiting my whole life to feel this way. It is everything I expected, and more!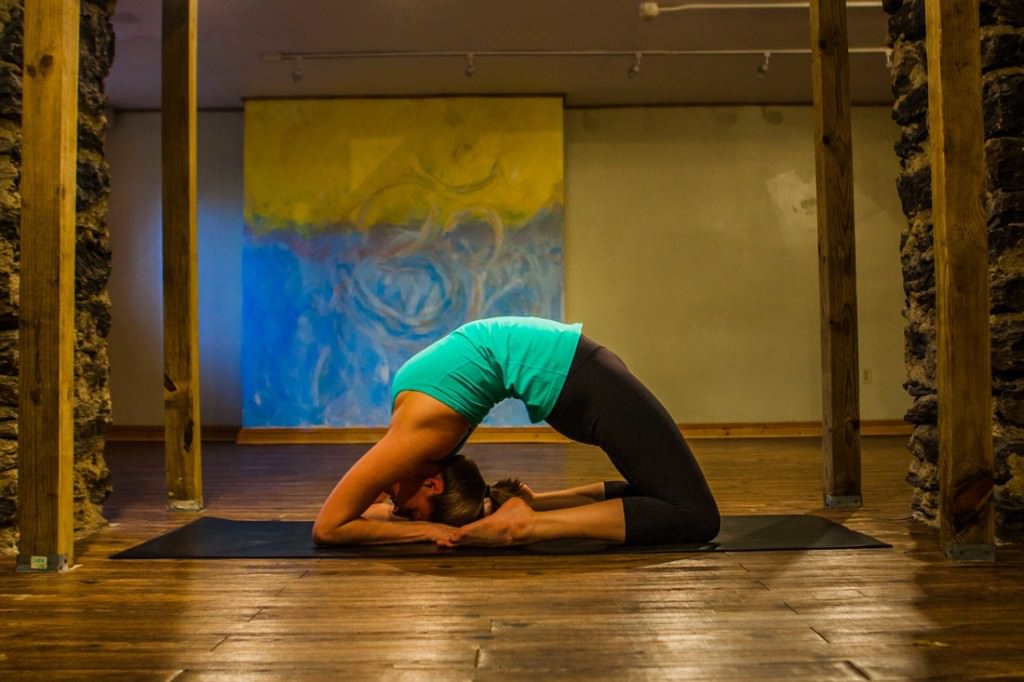 8. What one piece of advice would you give to someone who wants to make a similar leap?
Don't wait. There will always be a reason why you can't. Create a reason why you must!
9. What does your life look like five years from now? More importantly, how do you hope to feel?
Within the next five years I hope to accomplish many things. I want to lead a teacher training, participate in a 500-hour training, learn more about anatomy, lead several yoga retreats, advance my inversion practice, teach more private lessons, learn acro yoga…this list could go on and on.
Most importantly, I hope to continue to feel as happy as I do today. I hope to feel the same passion for yoga, in my personal practice and in teaching, that I do today. I hope to continue to feel inspired by my students and my teachers- and I hope to inspire my students and teachers.
10. This brings us to the biggie! What does getting gutsy mean to you?
Getting gutsy means following your dreams. It means looking ahead at your future and asking yourself if you are happy or on a path to happiness. If the answer is no, getting gutsy means being able to make changes to your life, as scary and as challenging as the changes may seem, and making those changes to making yourself happy!
Want to connect with Julia? 
Check out Julia's yoga teaching schedule and information regarding workshops and retreats on her website.
How incredibly inspiring is Julia Paddison?! Stay tuned monthly for new additions to the interview series.
Know someone you think I should chat with for the Get Gutsy interview series? I'd love to hear about them! Let me know in the comments below!
*Photos by Joe Longo
Want more gutsy content delivered straight to your inbox twice a month? Be sure to sign up for my FREE #GetGutsy e-newsletter filled with inspiration, ideas and action items to get out of your comfort zone. When you sign up, you'll also be sent a FREE copy of the Get Gutsy ebook, filled with 19 inspirational stories to help you get gutsy.