*If you're coming to this blog for the very first time from Philly Mag, hello! Thanks for stopping by. I'm Jessica and I blog about getting gutsy- stepping outside your comfort zone to live a life that makes you truly happy. I hope you'll stick around for awhile! Feel free to subscribe to my twice-monthly Get Gutsy e-newsletter or say hello on Twitter!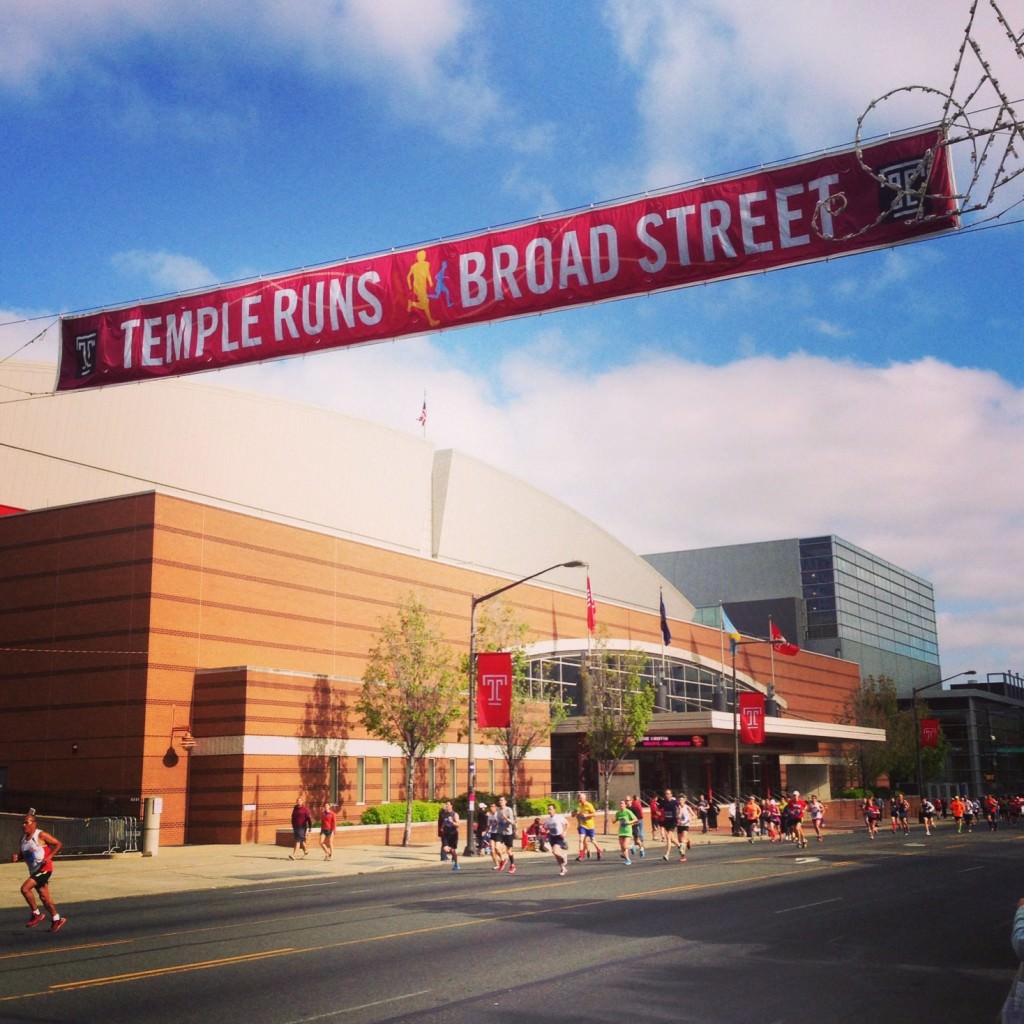 On Sunday, I'll complete my third Broad Street Run.
This is a race that personally holds a lot of meaning to me.
When I started my healthy living journey more than three years ago, this was always my goal race. Broad Street was the race I would complete "when I became a runner" and "when I lost the weight."
It was the race I believed would validate all the hard work and effort I put in to get healthy, grow my confidence and learn to love myself.
And guess what? The Broad Street Run pretty much lived up to (and exceeded) all my expectations.
That's why I keep coming back, year after year, even though running is not my passion anymore. (There, I finally said it. Running is not my passion anymore. Kind of feels good to say out loud!)
I'll admit, I almost didn't register for this year's race. I started losing interest in running after burning myself out completing the Runner's World Holiday Run Streak. This winter's brutal weather didn't help with motivation to get out there and pound the pavement either.
But ultimately, when the time came to register, I gravitated toward my computer and entered my name in the lottery before I had too much time to even think about it. The pull was too strong to resist.
Then came time for training.
Let's just say that my training hasn't been ideal…
I created a training plan months ago, but haven't even opened the Google Document so that should give you some indication of how this round of training has gone.
I completed most of my long runs, but really slacked on the mid-week shorter distance runs, which meant that my long runs were that much harder because my body was all, "UH…why do you think you can run 9 miles without physically preparing for this?"
But you know what? It's OKAY.
I made it through the long runs. And I'll make it through the race.
While I would love to beat my time from last year, I am letting go of any set time goal for this race.
My sole goal is to finish. 
-To relish the little moments in the race.
-To take notice of the number of people from all walks of life who line Broad Street to cheer on runners.
-To encourage fellow runners who look like they may need a boost.
-To thank the volunteers at water stations.
-To read and laugh at the funny posters held by cheering spectators.
-To take in my beautiful city.
-To experience the sweet feeling of accomplishment after crossing a finish line and being handed a medal.
-To perhaps rediscover that passion and love for running.
Most importantly, my goal is to finish with a smile.
Sure, winning is nice. Beating personal goals is fantastic. But this year, I'm keeping this quote in mind as I race:
"Focus on the journey, not the destination. Joy is found not in finishing an activity but in doing it." -Greg Anderson
PS- If you're doing the Broad Street Run this year, be sure to check out my top 10 tips for newbies and seasoned racers. Good luck!