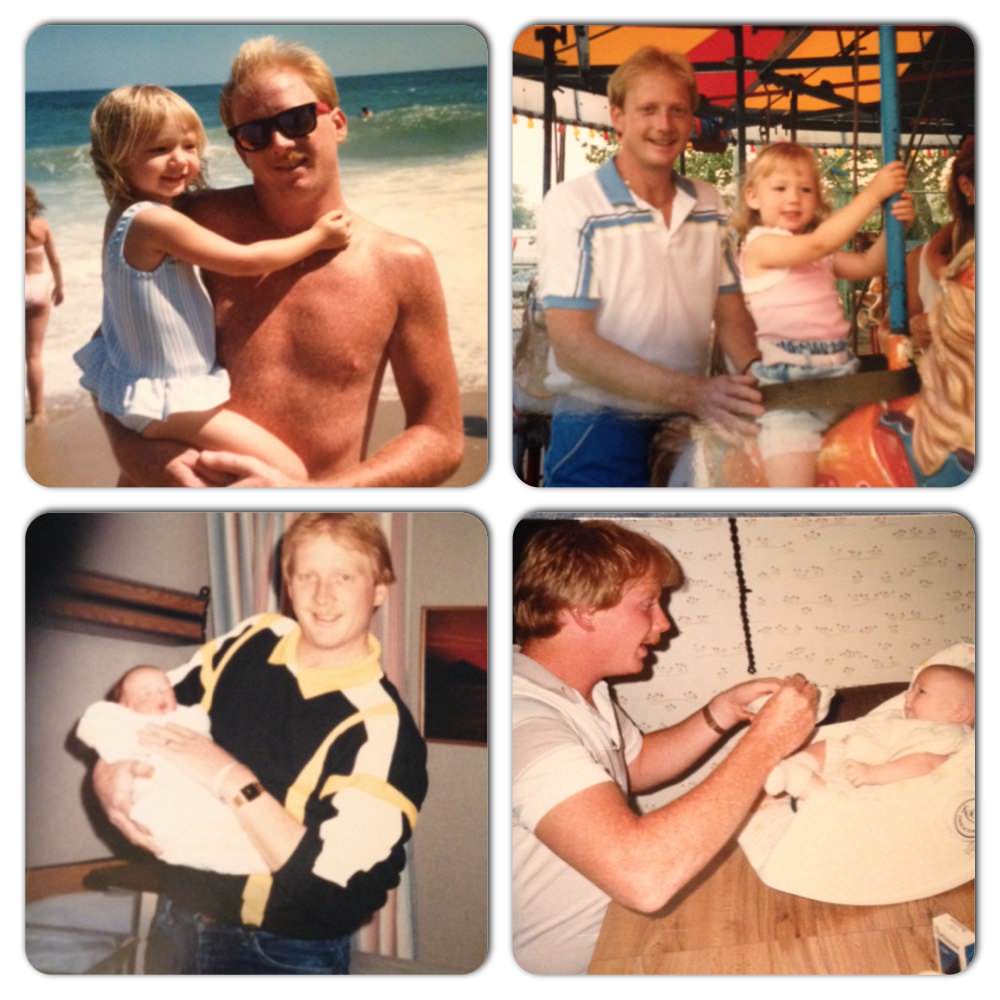 Today is my dad's 53rd birthday.
As I browsed the greeting card aisle of Target, CVS, Walgreens and Rite Aid (Yep, dad…I went to FOUR stores to find the perfect card), I was discouraged because I couldn't find a card that said exactly what I wanted to say to my dad on his birthday.
(I did however find the perfect card for my pup Buddy to give dad though, so that was a win in itself, but I digress)
As I recounted the story to my mom, she said to me, "Why don't you just write him a blog post telling him what you wish you would have found in a card?" She knows me too well…
And because each member of my family has had a blog post dedicated to them this year (Mom, Jamie, Matt), it's definitely high time for dad to get some attention on the blog.
In honor of his special day, here are five life lessons from dad that will stick with me forever: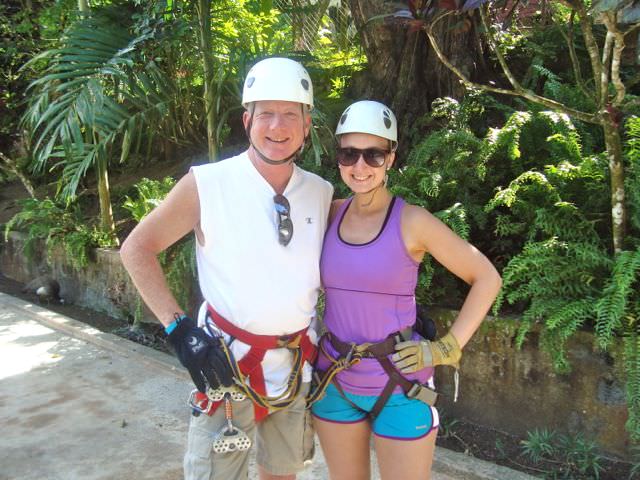 1. You can do anything you set your mind to. My dad truly is my biggest fan and cheerleader. He reads this blog (and the comments section!) religiously. From the time I was little, my dad always told me that I could become anything I wanted in life. His encouragement and support push me to try new things, because I know he's always right there behind me rooting for me. He believes in me and my goals one hundred percent and that confidence certainly goes a long way.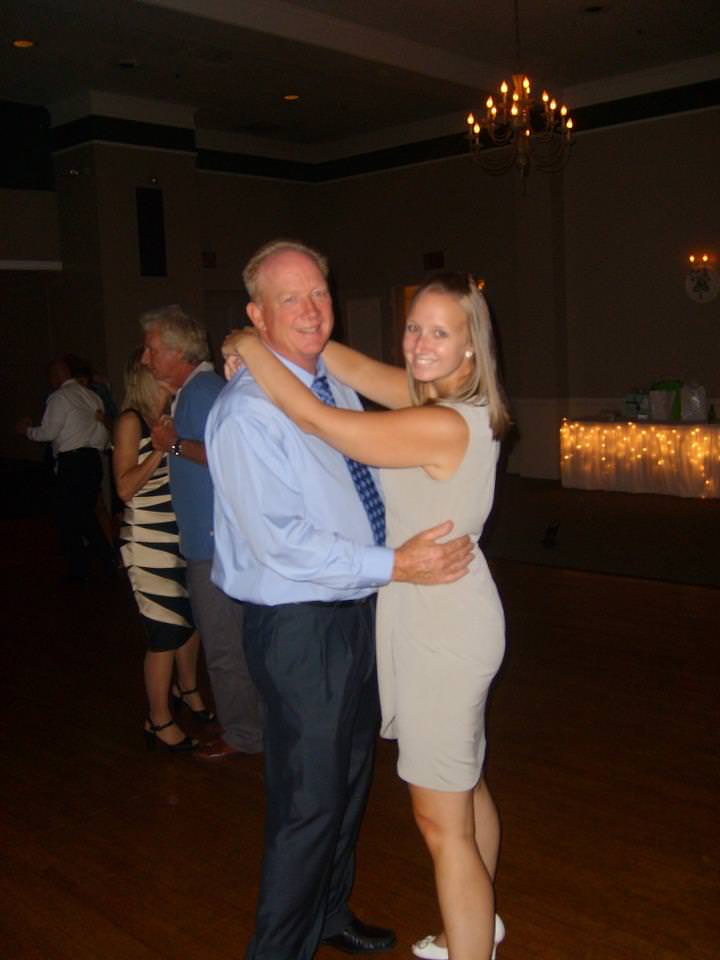 2. Hard work leads to success. My go-getter attitude and strong work ethic definitely come from my dad. As a little kid, I remember watching him get ready for work each morning, bringing me a glass of OJ in bed before heading out of the house in his standard work uniform; blue jeans and plaid shirt. My dad worked a full-time job, always coming home at 5 p.m. to help with dinner, homework and driving me and my siblings all over town to our various sports practices and extracurricular activities. And, dad taught me that hard work definitely doesn't go unrewarded; after dedicating 30 years of his life to the same job, he retired at age 50.
3. Do what you love. My dad truly loved his job. He never dreaded going to work, enjoyed his interactions with his coworkers and never came home from his job in a bad mood. In a world where so many people despise going to work, how inspiring is that? I try to carry my dad's same attitude about work with me into my full-time job, my blog and the freelance work I do. Life is too short to do something you're not passionate about, right?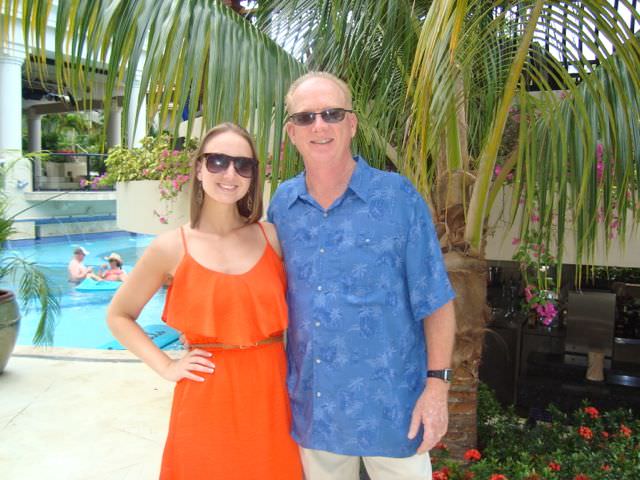 4. Trust your gut. When my grandmother (and my dad's mom) passed away earlier this year, I learned a really important lesson from my dad. During that difficult time when a lot of decisions needed to be made, my dad constantly used the adage, "If 'ifs and buts' were candy and nuts, we'd all have a party." Dad taught me that we can't waste time wondering, "what if?" We can't question the decisions that lead us to where we are at this moment in time. We have to trust our gut; it's almost always right.
5. Family first, always. I know everyone thinks they have the world's greatest dad, but I truly do. My dad always, always, always puts family first. He constantly reminds me and my siblings that family is the most important thing in the world and that we need to nurture and continue to build those relationships. Family has always been one of the most important values my dad has instilled in me and I hope that one day, when I have my own family, I can carry on this attitude and make him proud.
Happy 53rd birthday, dad!
Weigh in: what lessons have you learned from your dad?