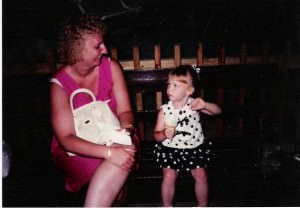 Today is my mom's birthday.
Lately, I've been reflecting on how over the years our relationship has shifted and changed. With age, we've become more than just mother and daughter- we've become friends!
As I caught myself willingly watching not one, but two, Lifetime Christmas movies on TV on Sunday night, I realized that as I grow up, I'm becoming (scarily…but in a good way) more and more like my mother, in ways both silly and serious.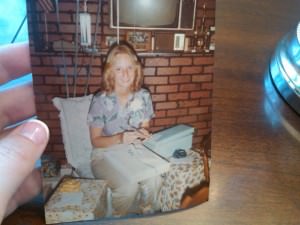 In honor of her special day, here are just 10 of the many ways I'm becoming my mom:
1. We look alike. No, seriously. We look exactly alike. There have been multiple times I've walked into a room without my mom and had several people immediately say, "Oh, you're Sue's daughter! Obviously…you look just like her" and the same thing has happened to her on many different occasions. I didn't always see it, but take a look at this photo of my mom…I'm pretty much a spitting image.
2. We're both completely OCD about making purchases. Case in point: I went to four different drug stores to find the perfect birthday card for my mom. When I finally found a card I liked at the fourth store, I obsessively inspected every envelope to make sure the one I selected didn't have any fingerprints or creases. Where did I learn this? Mom, of course. As a child, I remember watching my mom carefully inspect book after book at Barnes and Noble before making a purchase to make sure we found one that was untouched, uncreased and perfectly crisp before bringing it home.
3. We love a good deal. My mom is the coupon queen. Letting her know I'm planning a shopping trip is a cause to pull out her big envelope of coupons to sift through…"Are you going to Old Navy? Limited? NY & Company? Here…take these coupons." I used to laugh at her, but guess what? Now I have my own envelope of coupons. And after I get a good deal at a store, you can bet I'm immediately whipping out my phone to call my mom.
4. We're planners. I got my knack for creating a killer to-do list from my mom. This lady is a serious planner. Going on vacation? Her suitcase is perfectly packed at least a week ahead of time. Cooking Thanksgiving dinner? She has a full-on note with each dish, time it needs to go in the oven and other pertinent details. This is one of my favorite traits that I inherited from my mom and has definitely
served me well in both college and my career, so far.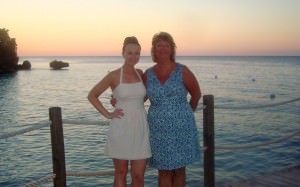 5. We're obsessed with the beach. Stick us both on the beach with sunglasses, a good book and a cooler full of those delicious frozen cocktail pouches, and we're good to go. Ocean City, NJ is our favorite close-to-home shore point, but put us on a plane to Jamaica? Now, we're really good to go.
6. We have the same sense of style…sometimes. Want to know how I knew I was really becoming like my mother? Last fall, we bought the same shirt from Target. Color me shocked that we actually selected the same item of clothing after years of disagreeing on the outfits I selected. Now, she's one of my favorite people to shop with because she has an eye for picking out items that I would never in a million years try on my own, but that end up looking awesome on. I guess mom's really do know best, right?
7. We religiously watch certain TV shows. The arrival of the fall TV preview issue of TV Guide is cause for a celebration in the Lawlor household. That's because us Lawlor women LOVE TV: reality TV, dramas, comedy, Christmas movies…My mom's DVR is almost always teetering near 100 percent full. And I'm definitely not far behind her, although most of my TV-watching happens on Hulu.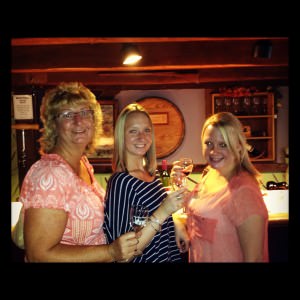 8. We both love fruity drinks. Who turned me on to malibu bay breezes, margaritas, mojitos and other delicious drinks starting with the letter M and otherwise? Mom (when I was OVER 21 of course…) We both love finding new cocktail recipes on Pinterest and creating new concoctions for parties and family gatherings.
9. We both must have "Talk to me" stickers on our foreheads. My dad always jokes that my mom must have a "Talk to me" sticker on her forehead because no matter where she goes, people always talk to her. In line at the grocery store, at a baseball game, at the nail salon…My mom makes at least three new friends everywhere she goes, whether she wants to or not. Lately, I've been feeling the same way as I get chatted up while on-the-go even when I'm completely minding my own business.
10. Thanks to my mom, I think I'm going to make a pretty awesome mom one day. I'm already doing a pretty decent job playing mom to my little brother and sister (although I'm sure they'd argue that I'm just being annoyingly overprotective! But I love them and want them to be safe and successful!). Although my mom wishes I had a child of my own right now (Sorry mom! No grandbaby for your birthday this year!), I know that when I do, I'm going to be able to pass on all the fun and serious life lessons my mom has taught me, and continues to teach me, each and every day.
I love you mom-hope you have a wonderful birthday!
Do you find yourself becoming more and more like one of your parents as you get older? Share your stories in the comments below!