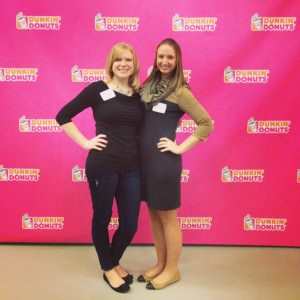 Start your week right! Every Sunday I post my favorite links from around the web and share my goals for the upcoming week.
Links
On Blogging:
Progress Report: How The Write Life is Faring After Four Months: I LOVE when bloggers are transparent and open about the stats, numbers and success of their blogs, so I really enjoyed reading Alexis Grant's four month check-in for the blog she and her team launched over the summer, The Write Life.
How To: Embed a Tweet on Your Blog or Website: Ever wanted to embed a tweet directly into a blog post? It's quick and easy to do! One Woman Shop breaks down the process into simple steps.
On Careers:
What Are Your Salary Requirements?: Answering that all-important question when searching for a job is never easy. Melissa Anzman (her blog is a must-read for those looking for career advice) shares a smart, quick and easy way to determine your salary range.
On Social Media:
Earlier this week, I hosted a Twitter chat (#PRStudChat). It was an awesome, awesome experience and I was so grateful to the nearly 100 participants who joined in! The chat was even trending on Twitter for some time! Two fantastic blog posts resulted from people that participated in the chat and PR student Divya Kumar created a Storify from the chat:
The Power of Twitter Chats And Why You Should Plug In: PR student Melissa Meyer wrote this great blog post about the benefits of participating in Twitter chats.
The Power Behind Twitter Chats: PRowl PR, Temple University's student-run PR firm that co-founded when I was in school, showed up in droves to support me in the chat (THANK YOU!). Firm Director Kaitlyn Sutton published this post with even more reasons why you should participate in relevant Twitter chats.
This Week on JessicaLawlor.com:
Life Lessons From Dad: My dad turned 53 this week and in honor of his special day, I share five important lessons my dad has taught me over the years.
Five Hot PR and Social Media Trends for 2014: Want a glimpse into the future of what's hot in PR, marketing and social media for 2014? Here are 5 hot PR and social media trends.
Goals
Rock my next speaking engagement- this week I'm talking to Rowan University's PRSSA chapter about travel/tourism PR and personal branding.
Make a decision about what my next big fitness goal is going to be. I'm planning on purchasing a three-month pass for the hot yoga studio I've been going to, but I also have been contemplating a spring half marathon.
Have any links or goals you'd like to share? Leave them in the comments!
Want more gutsy content delivered straight to your inbox twice a month? Be sure to sign up for my FREE #Get Gutsy e-newsletter filled with inspiration, ideas and action items to get out of your comfort zone.