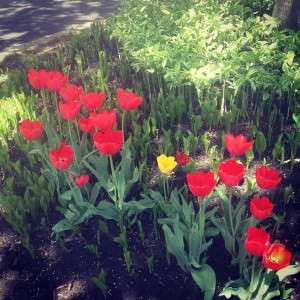 Start your week right! Every Sunday I post my favorite links from around the web and share my goals for the upcoming week.
Links
On Social Media:
Instagram's Envy Effect: Don't lie…everyone has experienced social media envy at one time or another. This Relevant Magazine article by Shauna Niequist explores the ways social media sites like Instagram can make us feel worse about our own lives and talks about the importance of stepping away from the screen every once in awhile.
5 Tips for Networking in LinkedIn Groups: Is LinkedIn part of your social media strategy? If not, maybe it should be! Brittany Berger explains best practices for networking in LinkedIn groups to build your personal brand and share expertise.
On Entrepreneurship: 
Entrepreneurship: One Year and Counting: Big congrats to Melissa Anzman from Loosen Your White Collar! She's celebrating one year of being a solopreneur. Check out some of her biggest lessons learned in this useful post.
7 Vital Steps to Take Before Becoming Your Own Boss: Carrie Smith from Careful Cents is just a few days away from becoming her own boss, as she prepares for her last day at her full-time job on April 30. This post explores the eight steps she suggestions people take before making their own leap.
On Life:
Go Skydiving: My friend and fellow PR pro, Niki Ianni, is making serious progress on her #213in2013 project. Last week, she fulfilled a life-long dream and went skydiving. I love this post not only because Niki's getting gutsy in big ways, but also because of how eloquently it's written; I could read anything this girl writes and be completely engrossed in her story!
This Week on JessicaLawlor.com:
I Am A Runner (And You Likely Are Too): Even though I've been running for more than two years, I've only recently taken to identifying myself as a "runner." Find out what made me change my mind.
Goals
ROCK the Broad Street Run! The race is on Sunday and I've been training hard for the past few weeks. Last year, I ran the race in 1:57, so this year, I'd love to simply beat that time and finish the race with a big smile on my face. 
Create an amazing playlist for the race…music definitely keeps me going when I'm running, so I need almost two hours of upbeat, fun songs to motivate me on race day. Leave your song suggestions in the comments!
Have any links or goals you'd like to share? Leave them in the comments!