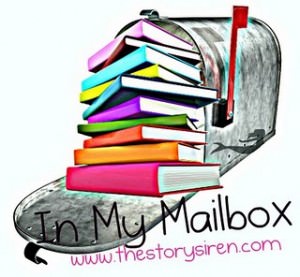 In My Mailbox, started by Kristi from The Story Siren is an awesome weekly meme to post what books we've received this week; whether it was sent for review from a publisher, purchased at a book store, borrowed from the library, or won from a giveaway.
Well, I'm back from vacation (sad face) and the only good thing about it was the two pretty packages with books waiting for me when I returned home yesterday morning. I should go away more often; I certainly came back to some treats! This was a fantastic book week.
Love Story by Jennifer Echols: I haven't read anything by Echols yet though many of you (I'm looking at you Joli!) have recommended I do so immediately. When I saw Jennifer  herself tweet that she was giving away ARC's for review to bloggers, I jumped at a chance to try her out! Thanks to Kari for the Twitter tip!
Endless Summer by Jennifer Echols: I was SO surprised when I opened my package from Jennifer Echols and saw that she also included ENDLESS SUMMER which included THE BOYS NEXT DOOR, as well as ENDLESS SUMMER. I was so incredibly touched by Jennifer's kindness. And both books were signed! Thank you, Jennifer!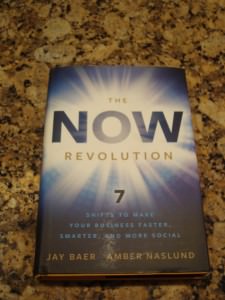 Won from a giveaway
The NOW Revolution by Amber Naslund and Jay Baer: I won this awesome book through a giveaway from Natalie over at  The Suitcase Entrepreneur. As I've mentioned before on the blog, I'm interested in starting my own business one day and I think this book will provide some great insights.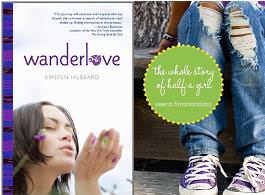 From NetGalley
Wanderlove by Kirsten Hubbard: I could hardly believe my eyes when I saw that Hubbard's latest WANDERLOVE was available on NetGalley for immediate download. You better believe I jumped on that!
The Whole Story of Half a Girl by Veera Hiranandani: Another available for immediate download! This is about a girl of mixed heritage who switches from private school to public school after her father loses his job; sounds super interesting to me! Can't wait to see how she deals with it all.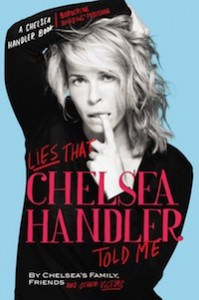 From the library:
Lies That Chelsea Handler Told Me by Chelsea's family, friends and other victims: I actually got this book last week when it was too late to include in my IMM, but I read it over vacation. Review coming soon!
What's in your mailbox today?