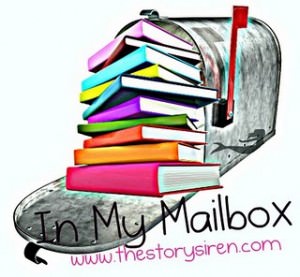 In My Mailbox, started by Kristi from The Story Siren is an awesome weekly meme to post what books we've received this week; whether it was sent for review from a publisher, purchased at a book store, borrowed from the library, or won from a giveaway.
Pretty quiet week…not that I'm complaining! I've been making my way through my shelf of unread books and it feels so good. This week is more like In My Mailbox (hopefully). I put these two great books on reserve at the library this weekend with hopes that I will get them early this week to bring down the shore with my next weekend. I can't wait to sit on the beach in the sun with a book in my hand.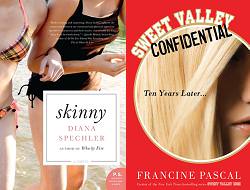 From the library:
Skinny by Diana Spechler: As most  of you probably know if you follow me on Twitter, I'm really into working out and running right now. This title and cover certainly caught my eye, but I'm also really intrigued by the plot. Grieving New York City gal takes a job at a Southern weight loss camp. Definitely sounds interesting.
Sweet Valley Confidential by Francine Pascal: I love that Pascal decided to revisit this fab series for those who used to love them. Ann. M. Martin? Are you listening. I'd be thrilled to see a Baby Sitters Club reunion book!
*In case you missed it, I'm giving away a copy of HOURGLASS by Myra McEntire to one lucky reader! Be sure to enter*
What's in your mailbox today?