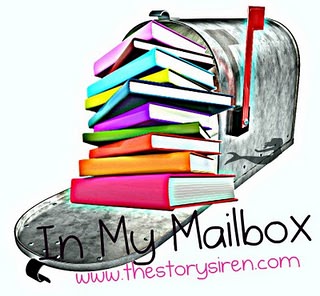 In My Mailbox, started by Kristi from The Story Siren is an awesome weekly meme to post what books we've received this week; whether it was sent for review from a publisher, purchased at a book store, borrowed from the library, or won from a giveaway.
Two awesome books this week! One sent from an amazing book blogging friend and the other from Galley Grab (thank you SO much Lauren for explaining this awesome site to me!)
And can we just take a moment to note how absolutely gorgeous both of the below covers are? I guess the theme this week is flowers…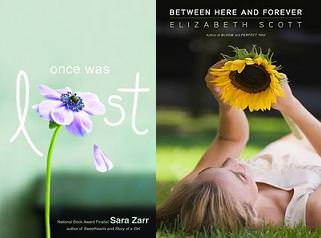 Sent from Kelsey from The Book Scout:
Once Was Lost by Sara Zarr: When Kelsey saw my comment on one of her IMM's about receiving ONCE WAS LOST, she sent me an email and offered up an extra copy she had of this book. I was SO thrilled and touched by Kelsey's kindness! And I've heard such great things about Zarr's writing, I can't wait to dig into this one.
Galley Grab:
Between Here And Forever by Elizabeth Scott: I featured this book in one of my Waiting on Wednesday posts months back and I was SO excited to see that it was available on Galley Grab. I immediately requested it. I have read Scott's work before and I really enjoy it. Can't wait to see where this one goes!
What's in your mailbox today?