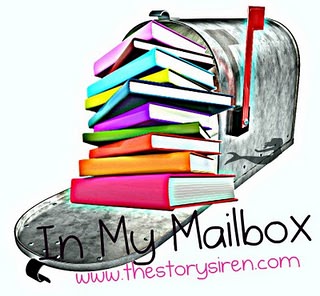 In My Mailbox, started by Kristi from The Story Siren is an awesome weekly meme to post what books we've received this week; whether it was sent for review from a publisher, purchased at a book store, borrowed from the library, or won from a giveaway.
Thanks so much for  all of your awesome comments on my very first vlog last week! I have to admit…I'm kind of hooked! I loved doing a vlog  so much last week that I decided to do another one this week, and I'm sure you'll be seeing more of them around here in the future.
Before I get to the awesome books I got this week, congratulations to Ivy from Ivy Reads who is the winner of my OTHER WORDS FOR LOVE giveaway!
Won from a giveaway:
Life After Yes by Aidan Donnelley Rowley (Thank you so much Write Meg!)
For review:
Skipping a Beat by Sarah Pekkanen (Thank you Sarah, her publicist and Washington Square Press!)
The Birdhouse by Kelly Simmons (Thank you Washington Square Press!)
Purchased for my iPad
Wishful Thinking by Alexandra Bullen
What's in your mailbox today?