Congratulations to….
and
Joli from Actin' Up with Books
Hooray! Congratulations ladies! You have both been emailed and you are both the lucky winners of: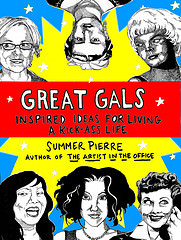 Great Gals: Inspired Ideas For Living A Kick-Ass Life by Summer Pierre
Thanks to much to Penguin for allowing me to host this awesome giveaway! Stay tuned for more giveaways!