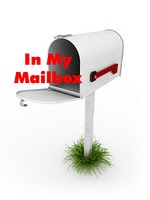 In My Mailbox, started by Kristi from The Story Siren is an awesome weekly meme to post what books we've received this week; whether it was sent for review by a publisher, purchased at a book store, borrowed from the library, or won from a giveaway.
I am SUPER excited about my books this week! They are all from the library (love my library!) and they have all been on my wish list for some time now.  Don't you love when you know you're going to have an awesome reading week? With Thanksgiving on Thursday and my long weekend, I can't wait to spend some time with these books!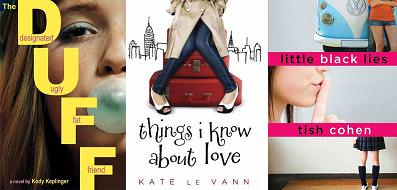 The Duff by Kody Keplinger: I know I'm super behind in reading this one, but I'm really excited. I've heard you either LOVE it or hate it, so hopefully I'll fall in the love category.
Things I Know About Love by Kate Le Vann: First off, I just adore this title. And it's about a girl who blogs…need I say more?
Little Black Lies by Tish Cohen: Another great title and this one seems like exactly the kind of contemporary YA I love. The reviews I've read have said that the book is driven by emotion which I think will make it a very strong read.
What's in your mailbox today?