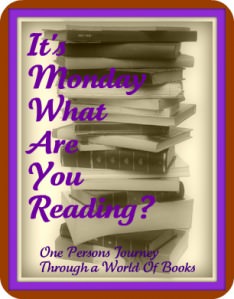 It's Monday, What are you Reading? is a weekly meme hosted by Sheila at One Person's Journey Through A World Of Books to discuss what we are reading this week, as well as books completed the previous week.
I seem to be getting my November reading back on track…and if you saw what I got in my mailbox yesterday, I'm definitely in for a great week of reading.
Books I Completed Last Week:
Ask Again Later by Jill A. Davis: I picked this up at a book sale and started it this week. It's kind of sad so far, but it's written in a pretty unique prose-y kind of way. (Review to come this week).
Books I'm Reading This Week:
The Penny Pinchers Club by Sarah Strohmeyer: I am close to finishing this one and I CANNOT put it down. I am so sucked into this story!
The Duff by Kody Keplinger: I know I'm super behind in reading this one, but I'm really excited. I've heard you either LOVE it or hate it, so hopefully I'll fall in the love category.
Great Gals: Inspired Ideas for Living a Kick Ass Life by Summer Pierre: Didn't get to finish this one last week, but get excited for a giveaway for this one!
So, what are you reading this week?