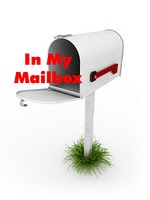 In My Mailbox, started by Kristi from The Story Siren is an awesome weekly meme to post what books we've received this week; whether it was sent for review by a publisher, purchased at a book store, borrowed from the library, or won from a giveaway.
For some reason, November has been a slow reading month for me, but I'm pretty excited about my books this week and I know I have a few GREAT ones coming in the mail this week that I'll be excited to share next week.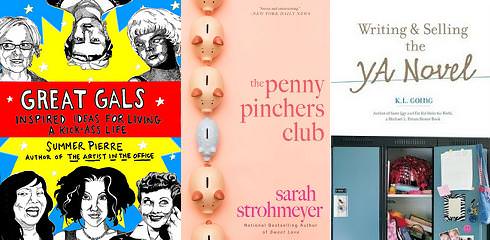 For Review:
Great Gals: Inspired Ideas for Living a Kick Ass Life by Summer Pierre: This is a combination book/journal/workbook and I can't wait to check it out. I'll also be able to give away 2 copies, so stay tuned for my review!
From the Library:
Writing and Selling the YA Novel by KL Going: I had to renew this one since I didn't get around to it a few weeks ago..just got it this week and hoping to find the time to read it!
The Penny Pinchers Club by Sarah Strohmeyer: This has been on my to be read list forever and ever, but for some reason I haven't gotten around to it. I finally put it on my library reserve list!
What's in your mailbox today?