*Don't forget to check out my giveaway! I'm giving away my copy of I Now Pronounce You Someone Else by Erin McCahan. Click here to enter!*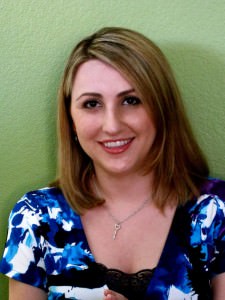 Today I'm so excited to welcome Middle Grade Fantasy author Shannon Messenger to the blog! I discovered Shannon's blog through the amazing online event, Write On Con and I've been following her ever since. She is such a strong voice in the writing community; not only that, she's so kind and willing to support other authors and aspiring authors. Enjoy!
You write Middle Grade books…what made you interested in writing for this particular audience?
Honestly? It's mostly because I'm a big kid. I still love toys and cartoons and going to Disneyland–probably more than a lot of kids do. So it's a pretty natural fit. But the middle-grade age range is really the time when kids fall in love with books, and the stories I remember most clearly from my childhood are all middle grade books. So I wanted my book to be in that same category. I really can't think of anything better than helping a kid learn to love reading.
There doesn't seem to be AS BIG of a Middle Grade writing community online (as compared to YA, paranormal, etc.) Would that be fair to say? Could you recommend some great blogs or forums where MG writers hang out?
I think that's definitely fair to say–and I'm not entirely sure why that is. But I'm doing everything I can to bring more exposure to middle grade books/authors online. As far as great blogs and forums, I love The Mixed-Up Files Blog (and no, I'm not just saying that because I'm now part of the group. I was JUST chosen to be a member–and I was super excited because I love their blog and they're a great group.) I also just recently discovered that the Mundie Moms have a Middle Grade Review Blog so I've been happily following that as well. And hopefully we'll see more and more popping up with time. I'm always watching for them.
You recently signed on with Laura Rennert of Andrea Brown Literary Agency Inc., with a pretty cool story about how you got your agent. What advice can you offer to others who are ready to query but are afraid to #hitsend?
I'd tell them it's really not as scary as it seems, so #hitsend!!! (and to track me down on Twitter if they need a little extra motivation) Yes, they will get rejected–EVERYONE gets rejected. But if they're REALLY ready, and their book is REALLY ready, they WILL find an agent who loves them and their project.
I also like to remind writers that querying works both ways. Yes, it's exciting to have an agent want to represent you. But it's a two-way street, and you want to make sure that you are as excited to work with the agent as they are to work with you. Make sure your working styles harmonize, and that they really have the same vision for your project that you do–because navigating the publishing industry can be SCARY! You need an agent you can really trust and rely on. I was lucky enough to meet Laura at a conference before I signed with her, so I really knew what she was like to talk to and interact with. But even if you don't have that luxury, you do get a phone call. Ask lots of questions and really get a feel for them before signing with them.
You recently wrote a great blog post Drive vs. Competition about how encouraging most people in the writing community are. If you could only choose one favorite thing about the writing community, what would it be?
Definitely the spirit of generosity and support. I'm pretty sure you won't find a nicer, more enthusiastic group of people anywhere–and the way everyone goes to tremendous lengths to champion and support each other never ceases to amaze me. I feel honored to be a small part of such an amazing community.
Do you have any writing rituals?
I'm not sure if I'd call them "rituals"–but I have to have music on when I'm writing. I make playlists for each of my characters, and playlists for different emotions, and I'll pick the one that suits the scene I'm working on. I also prefer to write with at least one of my Crit Partners in one of our (in)famous writing parties. We log into a special chat and do regular check-ins to make sure we're making progress. That way, if any of us get stuck and need to brainstorm, or want an opinion (or just want to take a break) we have each other to lean on. Makes the hours fly by so much faster, and I accomplish so much more.
When you come up with a story idea, do you outline your story or just jump right in to the writing process?
I loathe and despise outlining. But I'm not completely a pantser either. I like to think of myself as a connect-the-dotser, meaning I need to work out the most essential plot points in my head before I start. Usually the starting point, the inciting incident, any major turning points, the climax, and the ending. I usually have no idea how I'm going to get to any of those points, but at least I know the general direction I'm going, so I don't stray too far. And if the story wants to lead me somewhere else, I'm still flexible enough to allow that.
How did you get involved in founding WriteOnCon (which by the way is the coolest online event ever)? Any exciting news on that front?
I was lucky enough to be asked to organize WriteOnCon. Elana Johnson and I emailed pretty much every day, but we'd never talked about teaming up for anything big or important. And then one day out of the blue she added one of her famous "Rapid Topic Changes" to the email chain and asked if I'd want to help plan an online writer's conference. I had NO idea how we were going to pull it off, but I jumped at the chance to try, and it has been so worth the time and effort. Right now we're finalizing our next few live events and getting the website moved to it's new host (hopefully removing all possibility of another error 403 debacle) and once those are done we have plans to start tackling the next annual conference. All our ideas are too rough to share at this point, but I can say that the thoughts we've tossed around could be amazingly awesome. Now we just have to figure out if they're possible.
Thanks so much Shannon! If you aren't already reading Shannon's blog, be sure to check it out!