Ramping up my freelancing is one of my main goals to grow my blog and business. Every few weeks, I compile all of my recent pieces to share where I've been freelancing and featured lately.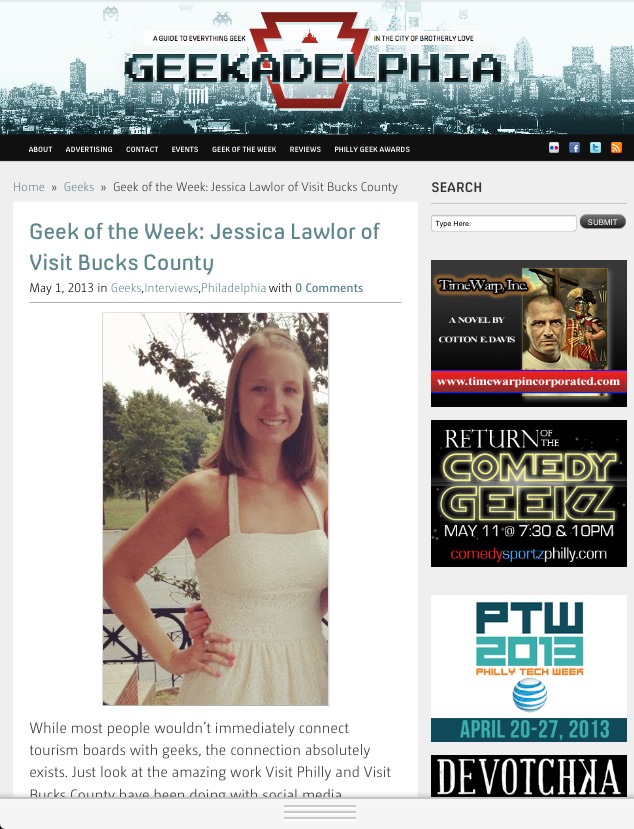 I've never been more thrilled to be called a geek! When Eric Smith, an author and the co-founder of the awesome website, Geekadelphia, reached out asking if I'd like to be featured as the site's 'Geek of the Week' I jumped at the opportunity. Geekadelphia interviews me about my full-time job in tourism, this blog, running and getting gutsy.
Geek of the Week: Jessica Lawlor
That said, this week's Geek of the Week spotlights Jessica Lawlor. A graduate of Temple University, this social media loving, public relations pro can be found at Bucks County's tourism office, Visit Bucks County. There, she handles marketing and communications, and in her free time, blogs away and runs marathons.

We caught up with Jess to talk about Visit Bucks, her blog, and her e-newsletter.
Click on over to Geekadelphia to read the entire interview.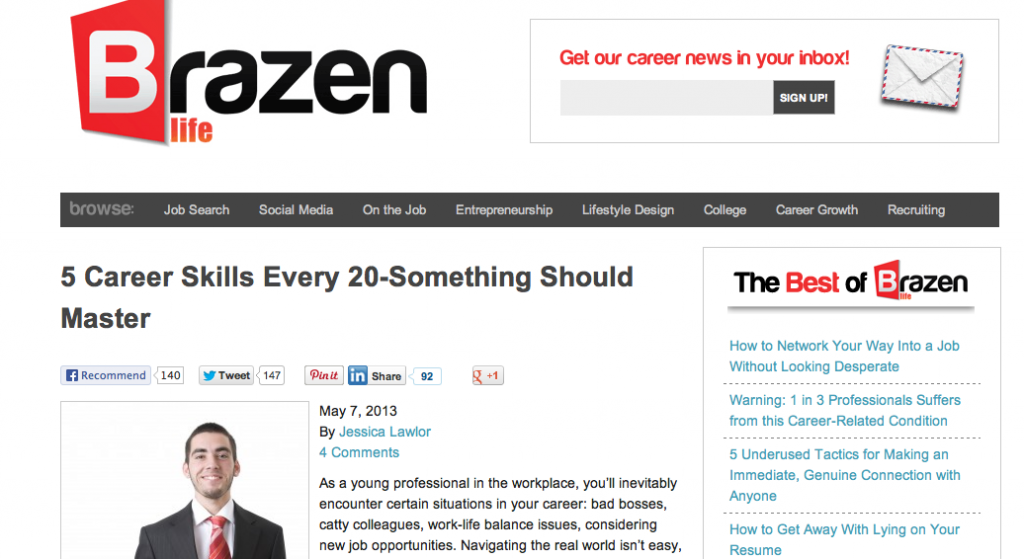 As a regular contributor for Brazen Careerist's blog, Brazen Life, I love the opportunity to share the tips and tricks I've learned in the first few years of my career. There are certain skills you just don't learn in school- things you pick up on the job, but skills that most definitely need to be mastered in the early part of your career. I explore five of these imperative skills in this latest post for Brazen Life.
5 Career Skills Every 20-Something Should Master
As a young professional in the workplace, you'll inevitably encounter certain situations in your career: bad bosses, catty colleagues, work-life balance issues, considering new job opportunities. Navigating the real world isn't easy, but with more experience and a couple of stumbles and falls along the way, the lessons you learn begin to stick.

As you prepare to enter the next stage of your career, you should have certain skills mastered by now. Not quite there yet? We've got a list of the top five career-related tasks you should know how to do and quick tips to brush up on those skills.
Head over to Brazen Careerist to read the full post.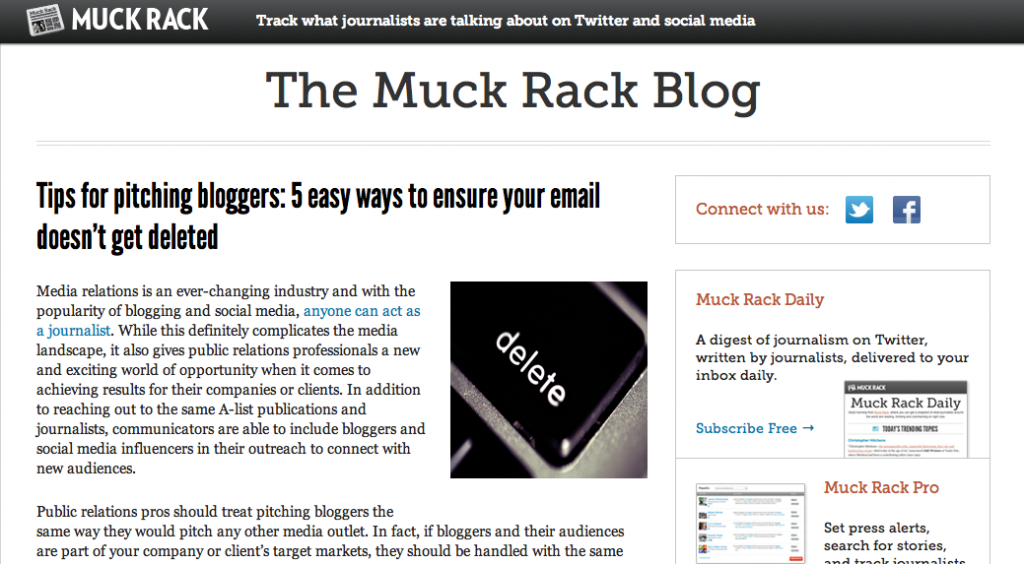 When I was brainstorming ideas for my latest Muck Rack post, I kept thinking about some of the terribly untargeted pitches that land in my inbox, especially after I stopped reviewing books on my blog. More than a year later, I still receive pitches from PR people who clearly haven't updated their media list in months (not good). In my latest post for Muck Rack, I share five ways to pitch bloggers to ensure your email doesn't get deleted.
 Tips for pitching bloggers: 5 easy ways to ensure your email doesn't get deleted
Media relations is an ever-changing industry and with the popularity of blogging and social media, anyone can act as a journalist. While this definitely complicates the media landscape, it also gives public relations professionals a new and exciting world of opportunity when it comes to achieving results for their companies or clients. In addition to reaching out to the same A-list publications and journalists, communicators are able to include bloggers and social media influencers in their outreach to connect with new audiences.

As both a PR professional who regularly communicates with the media in my full-time job and an avid blogger on the side, I have a unique view of media relations when it comes to pitching bloggers. Because let's face it: I've been on the receiving end of some pretty poorly-written pitches. Here are five simple tips for pitching bloggers.
Check out the full post on the Muck Rack Blog.