Remember a few months back when I had the opportunity to experience a gutsy weekend in Valley Forge?
My boyfriend Tim and I had such a fantastic time traversing the county with adventerous stops along the way for indoor skydiving, skiing and lots more, so I was thrilled when the Valley Forge Tourism and Convention Board invited me back for a summer weekend in Montgomery County, PA.
This time though, the team over at the tourism office asked me to explore some areas of the county a bit closer to home — so close to home in fact that Tim and I actually frequent some of these spots on the regular!
Having worked in the tourism industry for several years, I'm a big fan of the concept of being a tourist in your own backyard, so I jumped at the chance to get to learn more about some of the towns and places I see or drive by every day, but don't know much about.
Whether you're visiting somewhere new or enjoying a staycation at home, here are seven ways to find the hidden gems in your own backyard.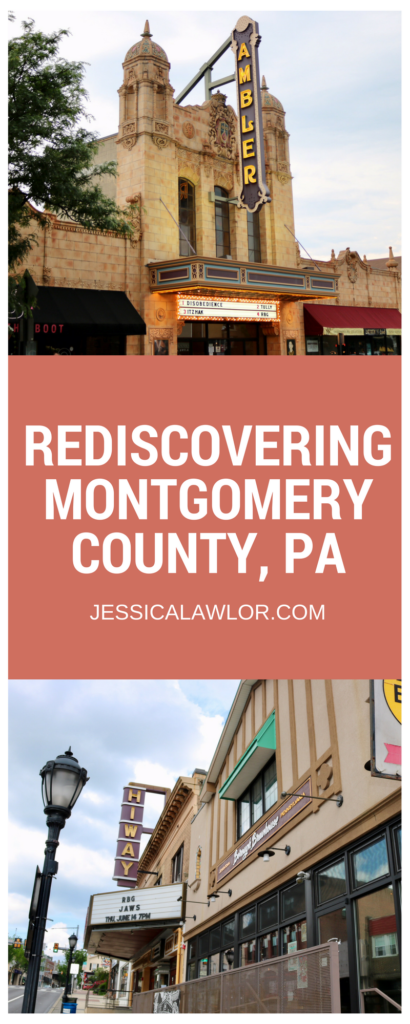 1. Explore history
Whether you consider yourself a history buff or not, getting in touch with a destination's past is a fantastic way to better understand its present.
The small borough of Bryn Athyn is truly one of Montgomery County's best-kept secrets — and it's brimming with a unique history of its own, magnificent architecture and boasts hundreds of pieces of artwork and artifacts in its collections.
Bryn Athyn is home to an impressive cathedral meant to mimic those of Europe, the stain-glass and art-filled Glencairn Museum and sweeping views of the area (and the Philly skyline) from atop the museum's tower.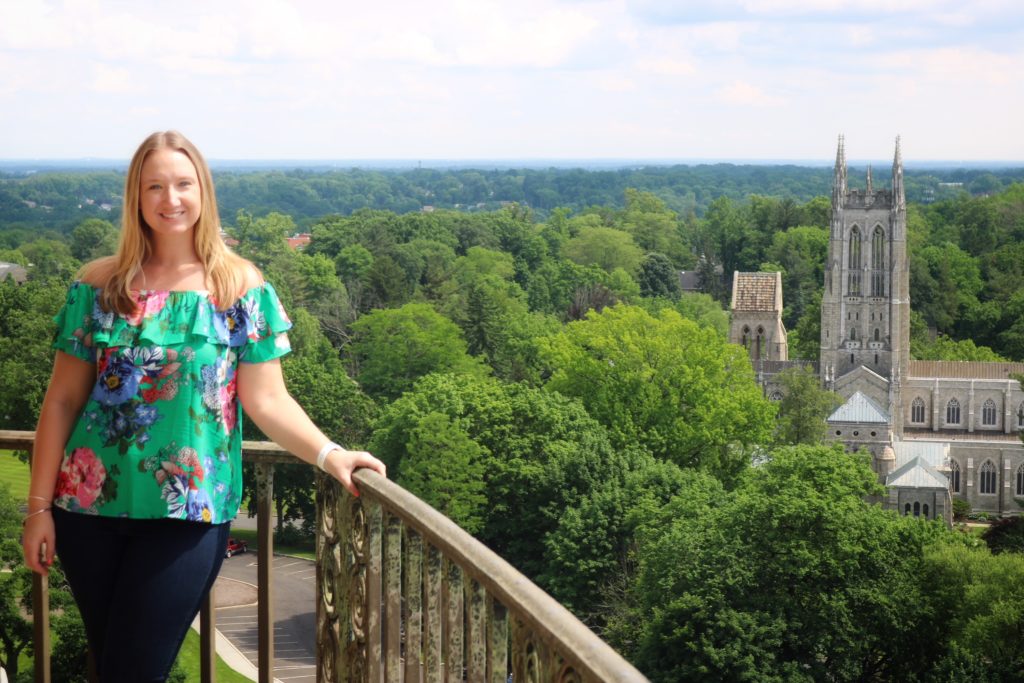 Needless to say, my jaw was on the floor for most the 90-minute Highlights Tour we popped into on a Saturday afternoon. Our knowledgable tour guide led us through Glencairn, the former home of the Pitcairn family and their children which now serves as a museum of religious art and history.
Don't forget your camera if you visit — and be sure to stick around after the tour to explore the property further and discover your own hidden gems. (We did!)
Bonus: Cairnwood Estate, also located on the property, is a very popular area wedding venue, so you may spot a bride and groom during your visit!
Price: $10 for adults to take the Highlights Tour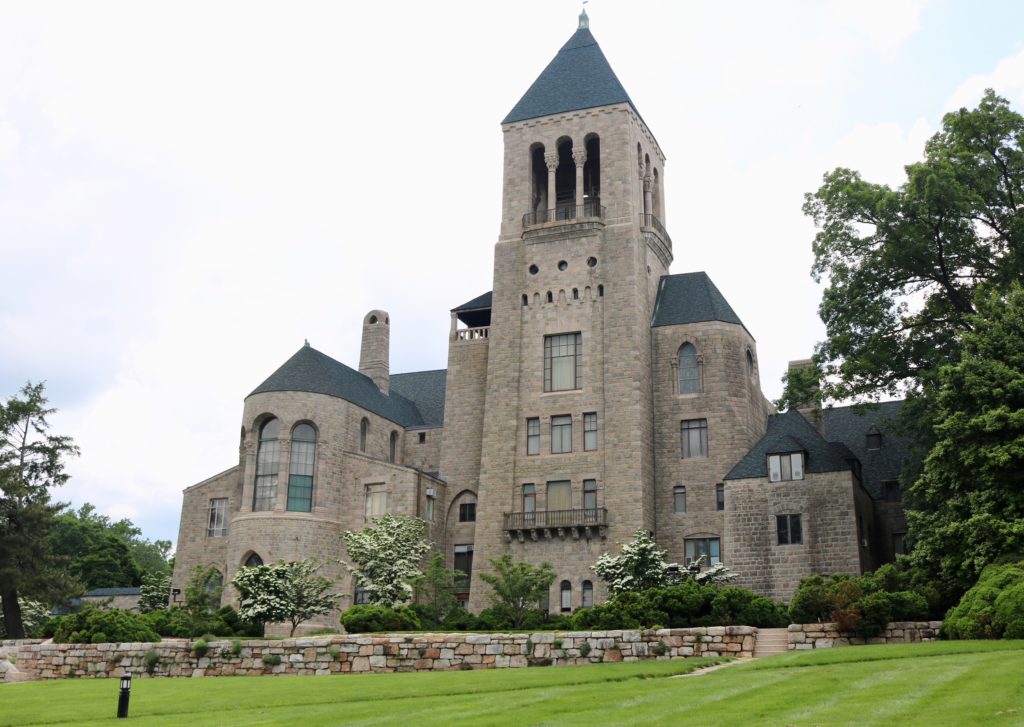 2. Stop for a cold beer (or margarita — your choice, really!)
One of the best parts of travel (in my humble opinion) is the chance to stumble upon amazing local food and drinks in the places you least expect it.
An unassuming, yet fantastic brewery nestled along the busy road of 611 — if you don't catch the red light or zoom by too fast, you might miss it. Or the best margaritas and guacamole I've ever had, tucked away in tiny Fort Washington.
But let's be real — if you're a local, neither of these spots are a secret to you. But I'll fill you in anyway.
The Borough Brewhouse
The Borough Brewhouse, Neshaminy Creek Brewing's home and brewpub in Jenkintown just celebrated its one year anniversary in town. It's fitting that we happened to visit during their anniversary weekend because we actually also attended their opening night party one year ago.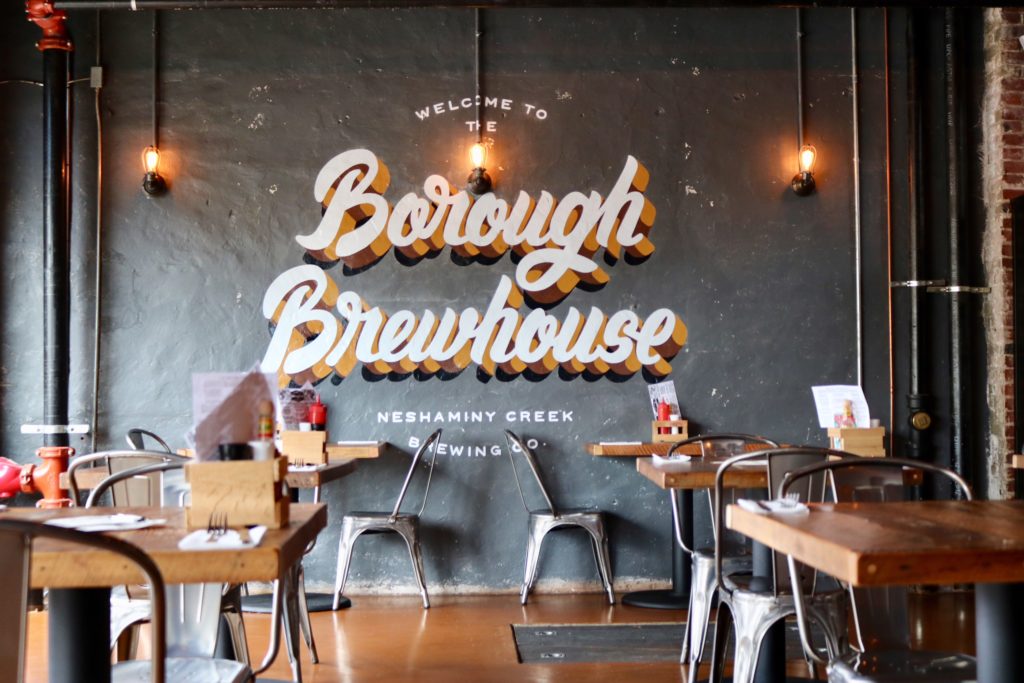 Confession: Tim and I frequent The Borough Brewhouse more than I'd like to admit.
Here's the thing though — I am NOT a beer gal, but that doesn't mean the Brewhouse isn't a worthwhile stop. The Brewhouse has one of the most impressive cocktail menus I've ever seen (with hilariously strange drink names to boot). On this visit, I opted for the "Sometimes Good Guys Don't Wear White", a variation on a margarita.
Tim is a beer fan, and enjoyed sampling "The Shape of Hops to Come", the "Leon Russian Imperial Stout" and "Bacon Industry Smoked Helles." Be sure to check their beer list regularly, as it's always changing and evolving.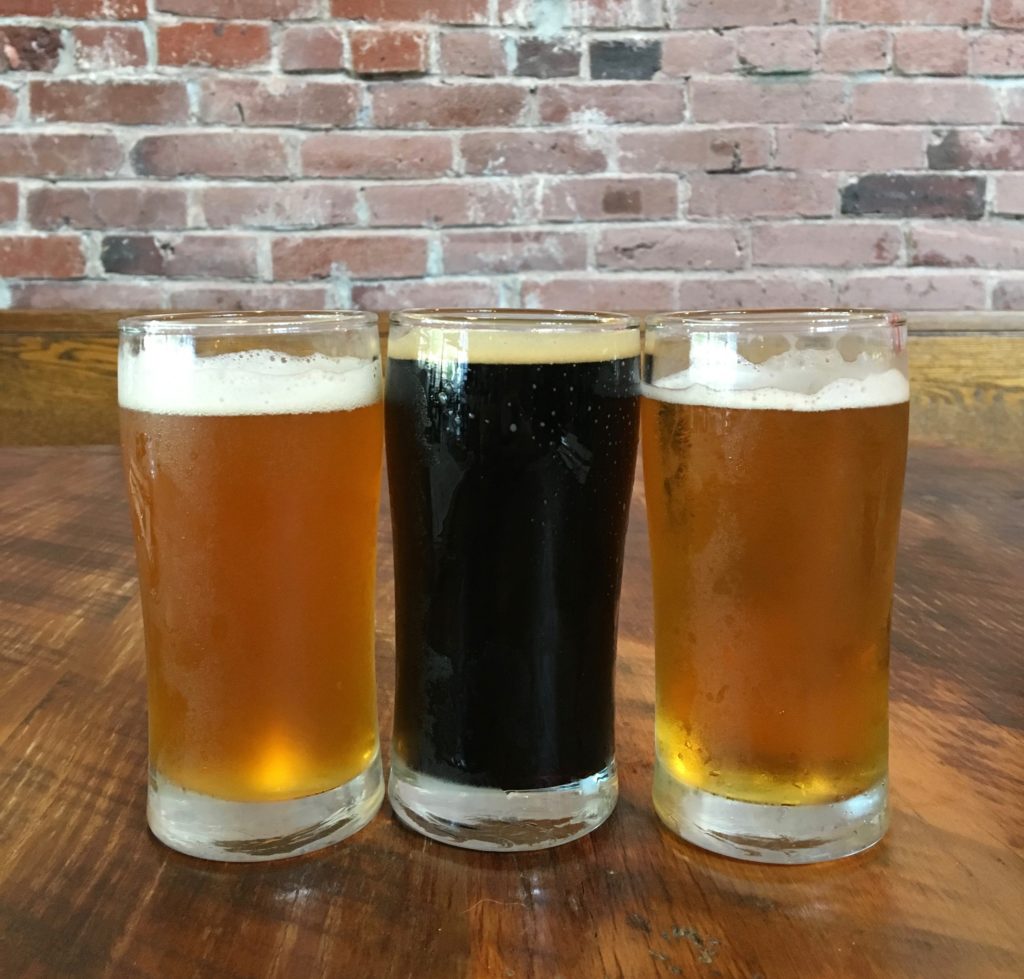 Then there's the food — again, just like I wouldn't think a brewery would have great cocktails, I also wouldn't think much of the food menu, but at the Borough Brewhouse, you'd be wrong making that assumption. Executive Chef Max Hosey's eclectic menu offers a little something for everyone. I'm a big fan of the spicy chicken tacos and on this particular visit we also sampled the delicious chickpea falafel appetizer, shrimp tacos and the popular brewhouse burger.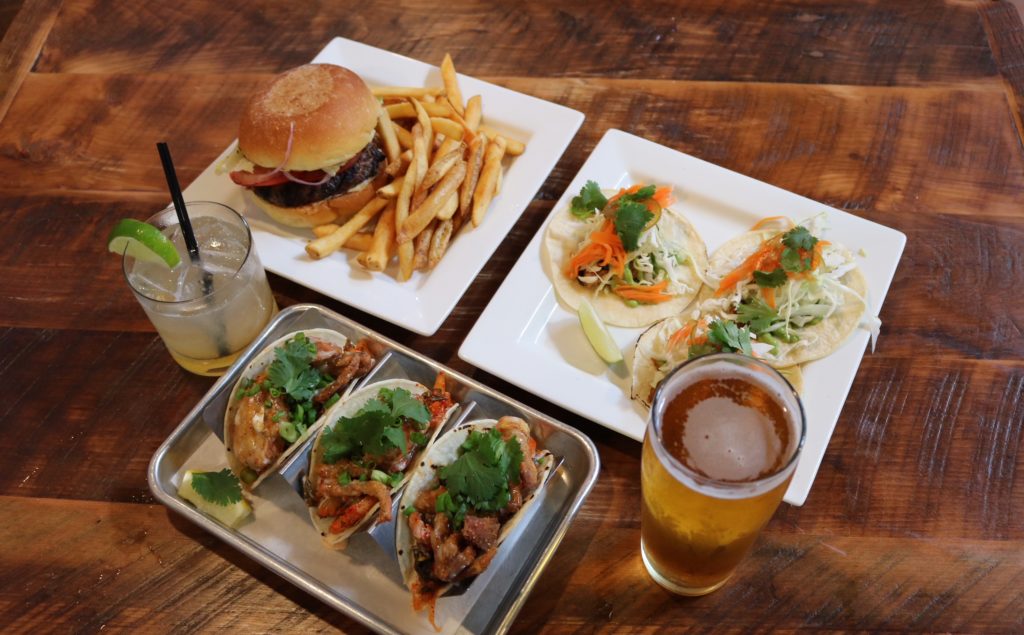 Cantina Feliz
On this weekend trip, Tim and I had the chance to return to scene of our very first date two years ago at Cantina Feliz in Fort Washington. (Everybody say "Awwwwww!")
It's always fun to come back to a place where you have such warm memories — and to reminisce about how we barely touched our food because we were both so nervous on that first date. Needless to say, that's not a problem now, and indulge in the food we did!
While we usually stop in to Cantina Feliz for dinner or drinks at the bar, this time we made a visit for brunch. Boy does Cantina have some unique brunch offerings from delicious Bloody Marias (a take on a Bloody Mary, of course) to churros pancakes to Chilaquiles with beef brisket which Tim enjoyed.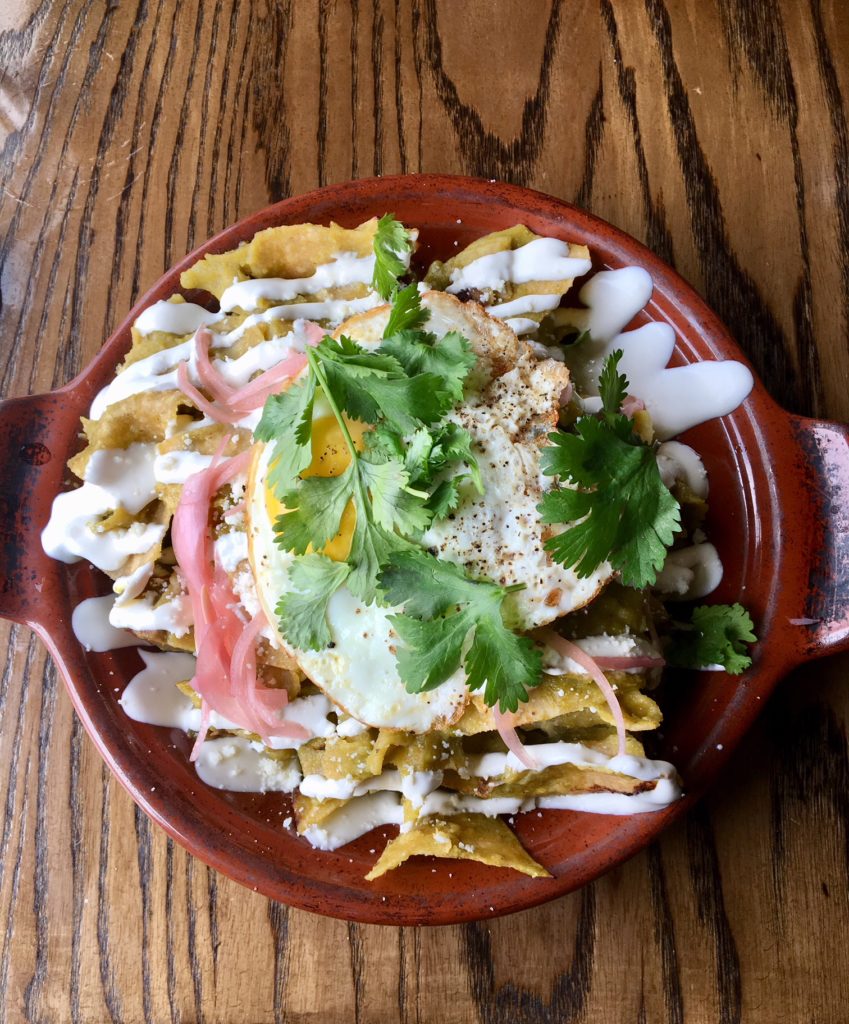 But first, we have to talk about the guacamole. If you went to a Mexican restaurant and didn't order guacamole, did you really visit a Mexican restaurant?
The guac here is on point. I usually keep it traditional, but Cantina offers several different takes on guac, so feel free to get a little wild here.
Oh, and I opted for the carnitas tacos — my go-to when I eat at Cantina. They are SO. GOOD.
My favorite part of visiting Cantina though is the awesome vibe and beautiful decor throughout the restaurant. If you love bold and bright colors paired with unique objects and excellent service, you won't regret paying a visit to Cantina Feliz.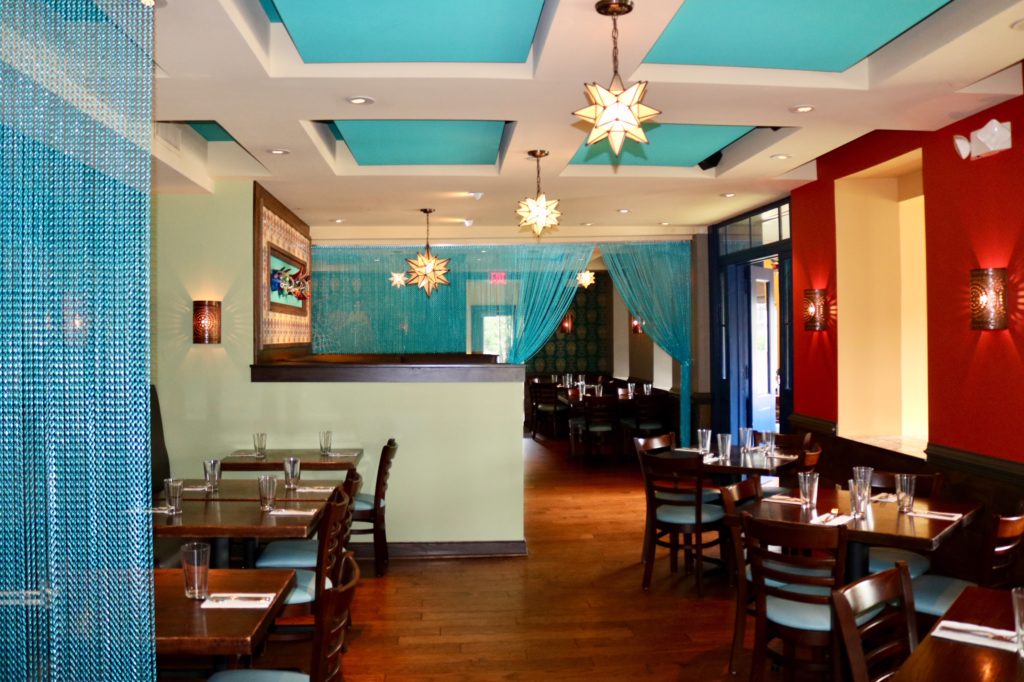 3. Stroll the charming main streets
Montgomery County, PA is full of cute small towns, and on this weekend visit, we got to explore two of 'em.
Jenkintown
Have you ever seen the ABC TV show The Goldbergs? If so, you may be familiar with Jenkintown, PA as the show is set there!
While the main road of 611 runs through Jenkintown, you'll find awesome restaurants and shops on the various side streets right off of Old York Road.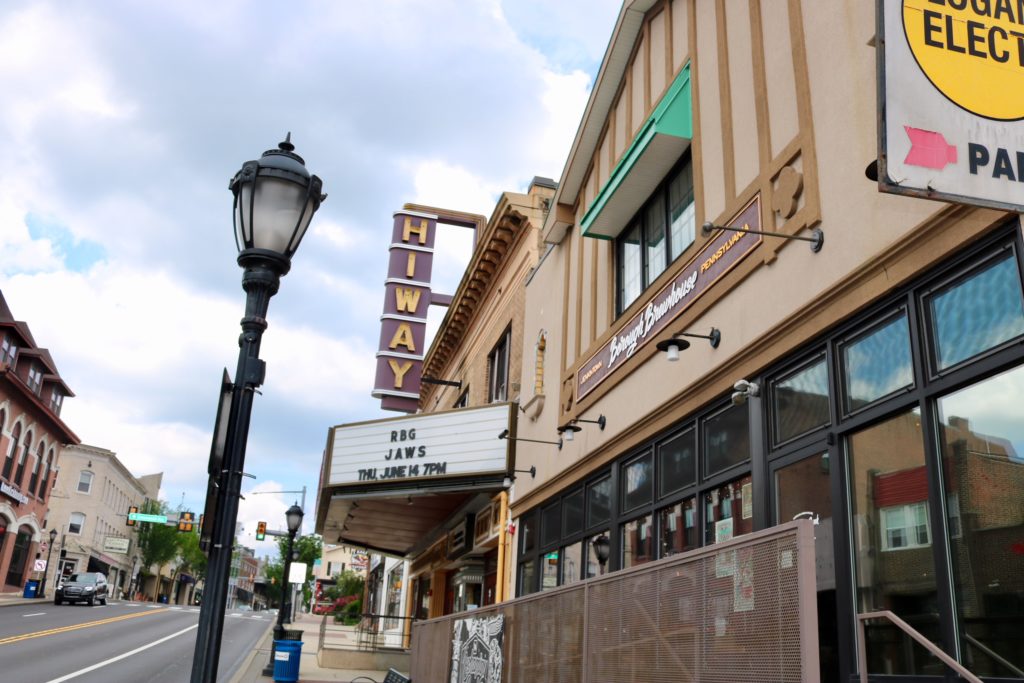 Pop into a movie at the Hiway Theater, enjoy dinner and trivia on Wednesday nights at Drake Tavern (a favorite activity of mine!) and check out the shops at Piazza on the Square for more small-town charm.
Oh, and be sure to mark your calendar for Jenkintown's Festival of the Arts every September — it's a can't-miss event.
Ambler
Perhaps my favorite small town in Montgomery County, impossibly charming is the only way to describe Ambler.
Perfect for a date night (see item #4 below!), Ambler's Butler Avenue is filled with all kinds of restaurants and shops to explore. Tim and I regularly visit From The Boot for special night out.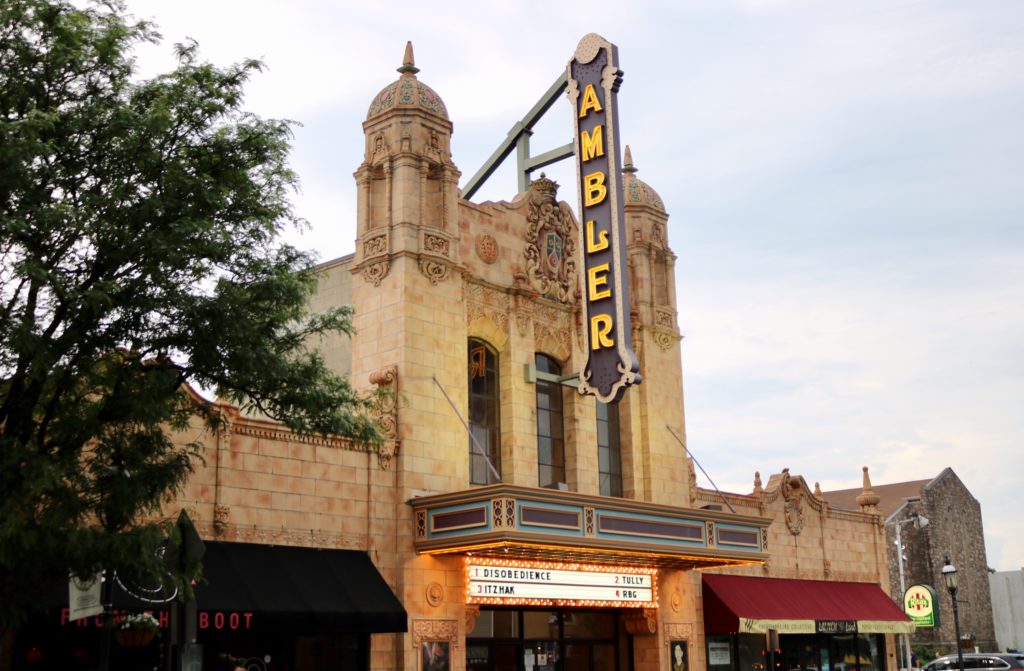 Not super related to a weekend visit, but I think it's also important to mention I get my hair cut in Ambler by Kristen at Gravity Hair, and I often visit Pure Spa for massages. (Self care, am I right?)
Ambler has a busy festival schedule, so be sure to check to see what's happening in town!
4. Enjoy a night out on the town
If you find yourself in Montgomery County and want to enjoy a dinner and drinks out on the town, Ambler is the place to be.
On this visit, we checked out Gypsy Blu, an eclectic restaurant housed in a historic building with an awesome dog-friendly outdoor seating area, perfect for people watching along Butler Ave.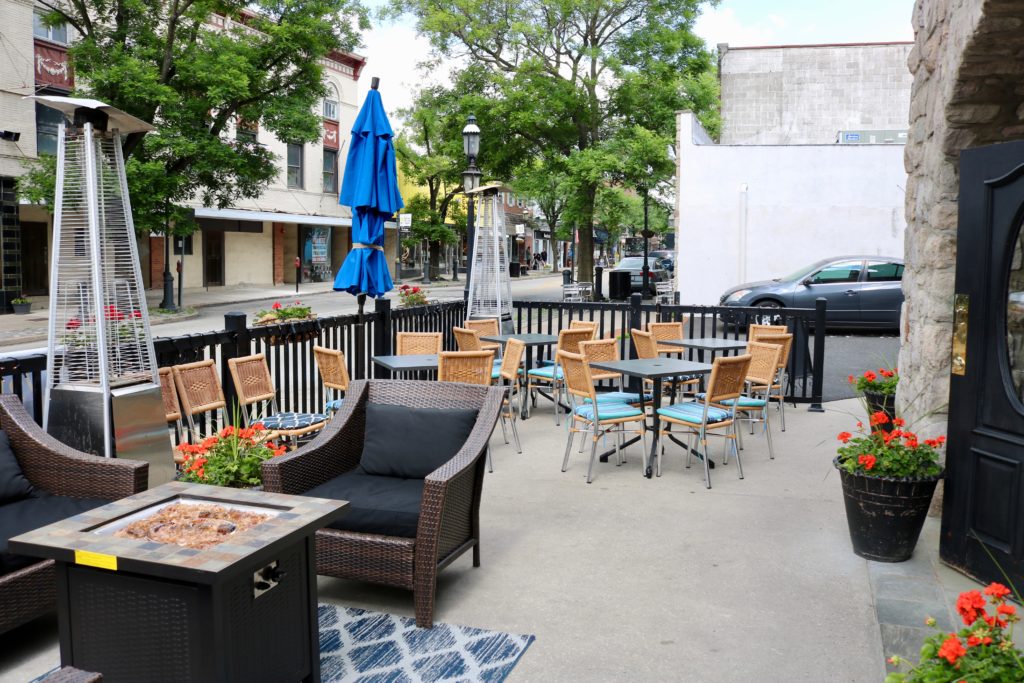 My absolute favorite part about Gypsy Blu is hands-down the decor. Meant to feel comfortable and home-y, the beautiful blue colors are calming, the twinkly lights are romantic and the little touches and items in every nook and cranny of the restaurant are worth exploring.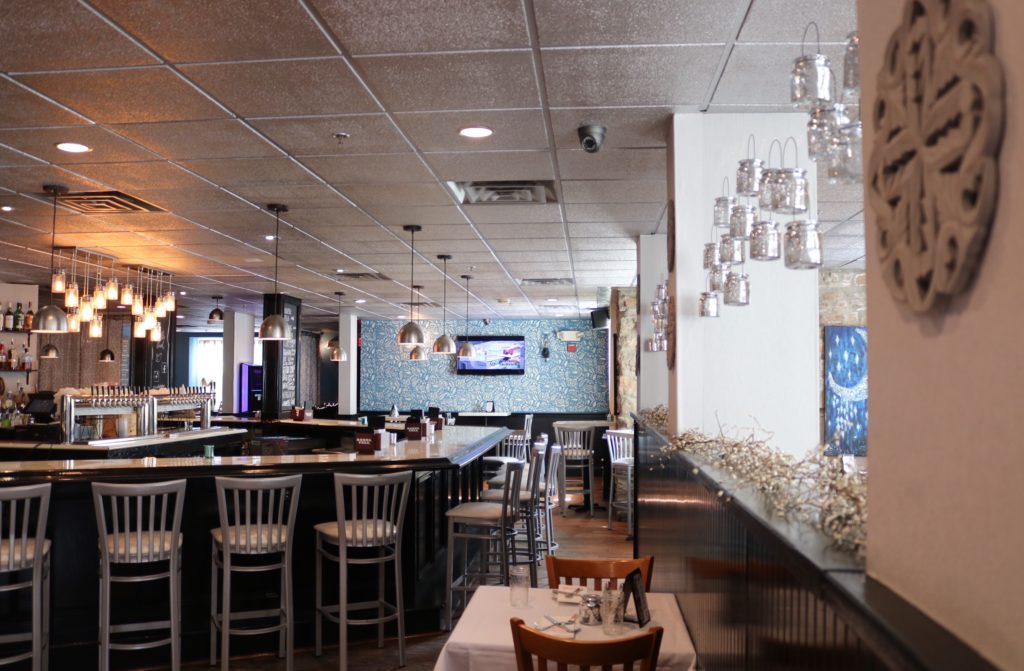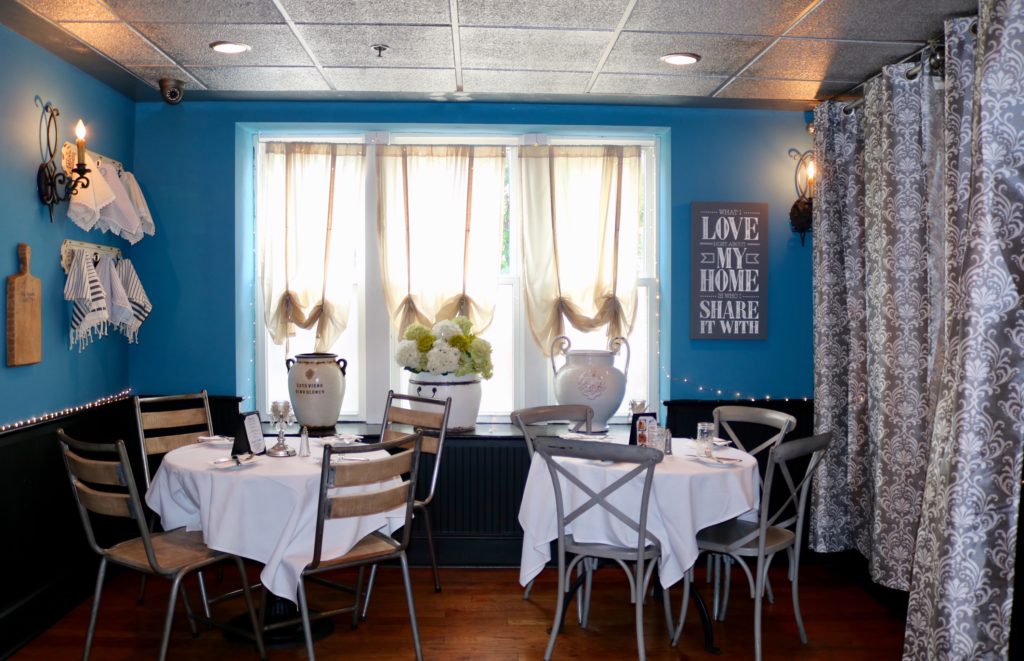 The menu offers something for everyone to enjoy (I opted for the pork chop; Tim got the steak and shrimp), but my favorite part of visiting Gypsy Blu is the wines on tap — wines on tap! How cool.
After dinner, we moved to the bar to sample some wines (try the Nero D'Avola) and enjoy live music, offered most weekend evenings.
5. Take in some art
I've driven by the Abington Art Center more times than I can count, and unfortunately never once really gave much thought to what might be inside.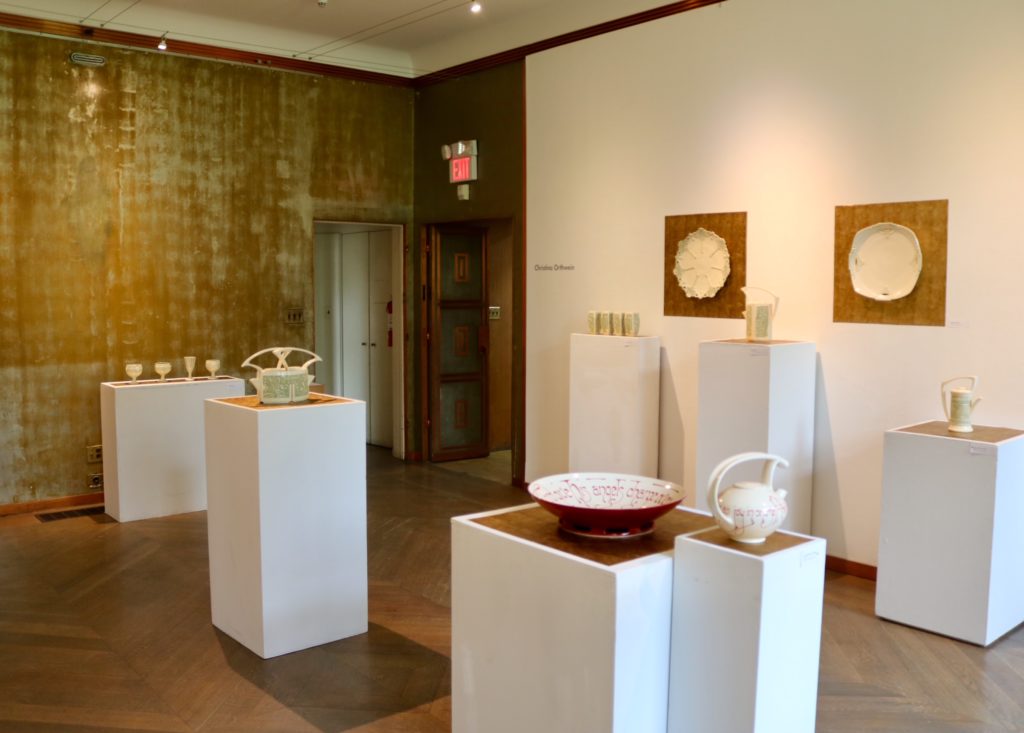 Little did I know, there's a lot here to be uncovered, including indoor galleries, classes, a sculpture park (hello Instagrammable moment!) and grounds spanning 27-acres!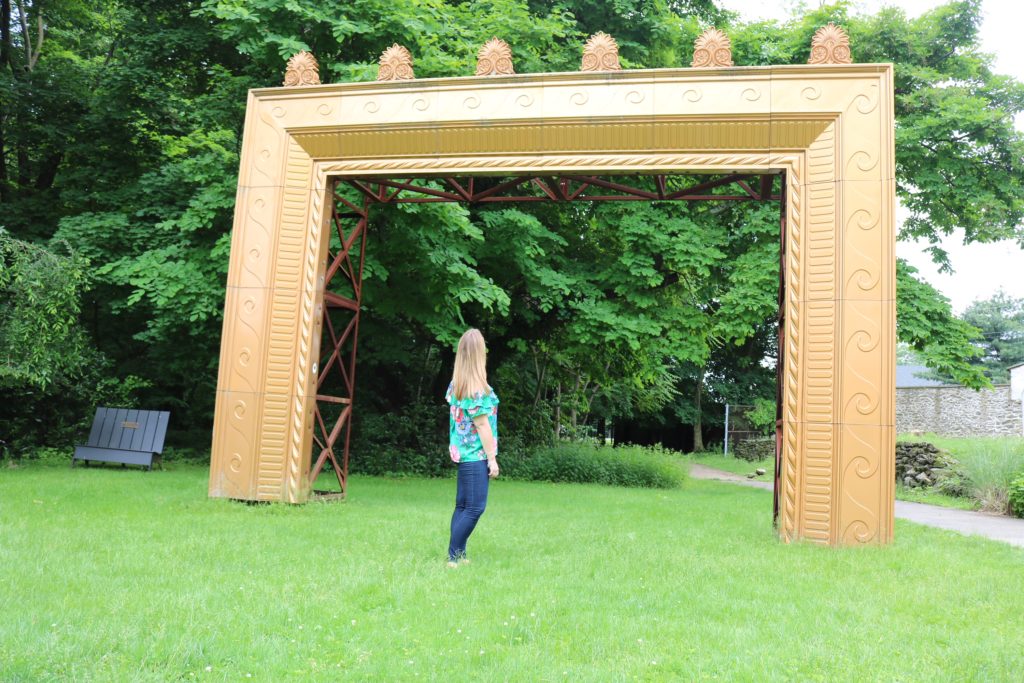 We took ourselves on a little hike — definitely not something I was expecting when visiting an art center.
The exhibitions are always changing (in fact, the artwork we saw in early June has already changed), so there's always a reason to come back to see what's new.
Price: Free to view the galleries and Sculpture Park
6. Get outdoors
Of course, there was the aforementioned unexpectedly cool hike at Abington Art Center, but if you're an outdoorsy type of person (Confession: I'm not), lace up your hiking shoes and hit the trails of Montgomery County.
If you're following along with this Jenkintown/Ambler/Fort Washington-centric itinerary, consider stopping by the Wissahickon Trail, a 20-mile walking-friendly course that follows the Wissahickon Creek through eastern Montgomery County, passing through Fort Washington State Park.
7. Stay the night
It may seem silly to spend the night when you live in an area, but nothing makes a staycation feel like a vacation than indulging in a night at a hotel!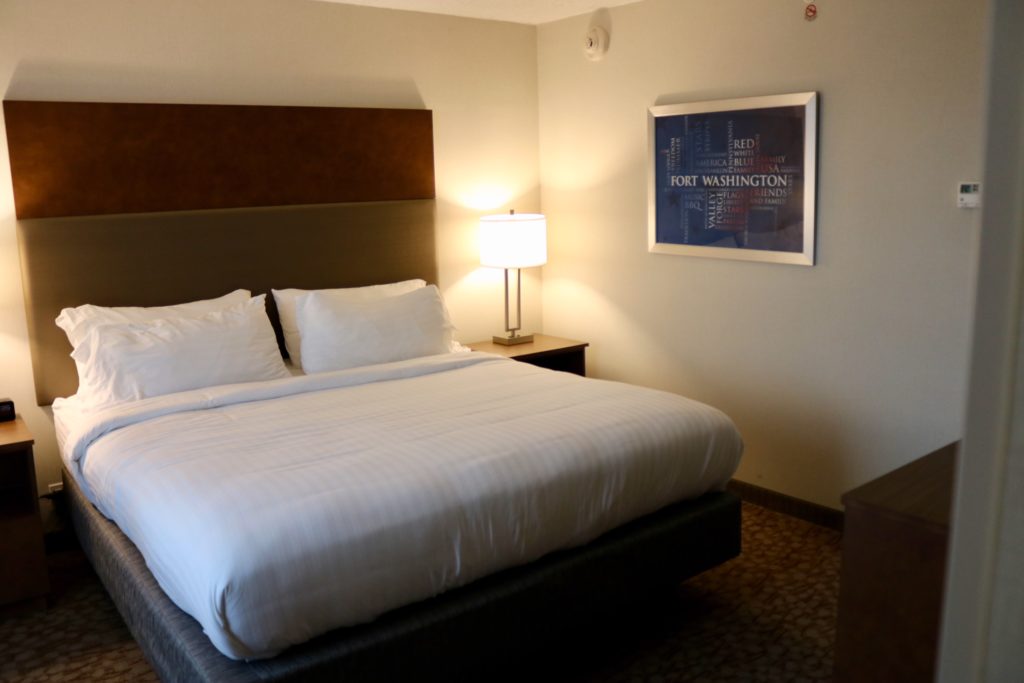 We were lucky enough to stay at the Holiday Inn Express & Suites Fort Washington, centrally located to everywhere we visited. The hotel is newly-renovated, and recently won received the InterContinental Hotels Group 2017 Torchbearer Award, the company's most prestigious award.
Our room was lovely, and featured a king-sized separate bedroom, along with a comfortable living room and bathroom.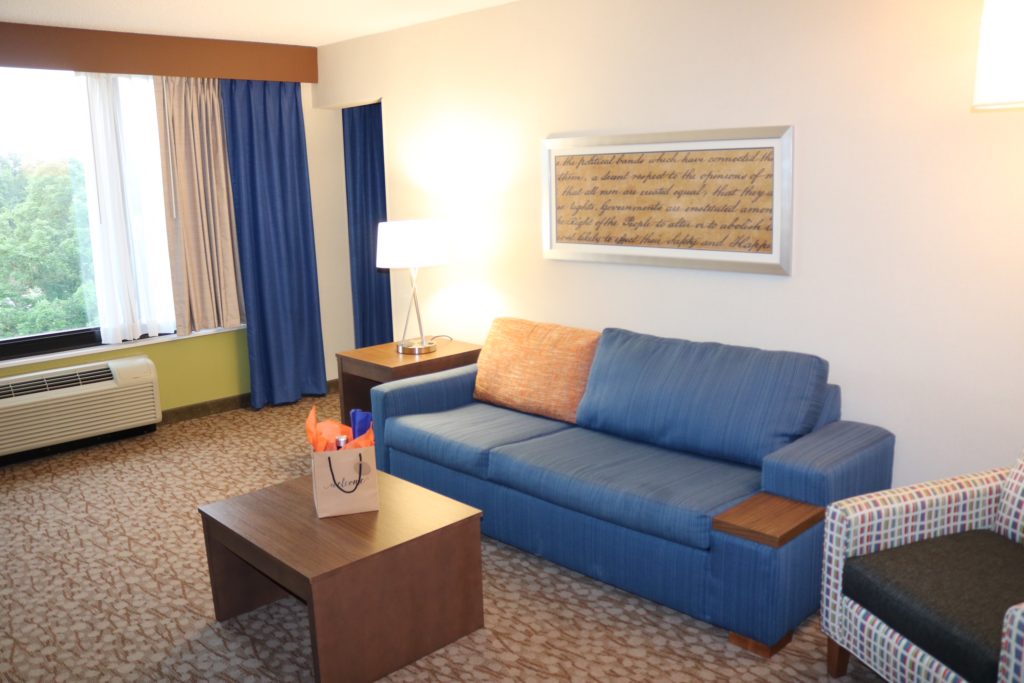 As an added bonus, the Holiday Inn is only about a 10-minute Lyft drive to Ambler, so we were able to safely get to and from our nighttime destinations without worrying about driving and parking in town.
Price: From $139-$157
Good to Know
Special thanks to Tim who served as the perfect Instagram husband this weekend — many of the photos in this post were taken by him!
Have you ever been to Montgomery County, PA? Tell me about the hidden gems in your own backyard in the comments below!
This post is brought to you by the Valley Forge Tourism & Convention Board. Many thanks for your hospitality and hosting me for a summer weekend in my own backyard! All opinions, as always, are my own.