Two years ago, I moved to Chestnut Hill, the cutest little neighborhood in northwest Philadelphia.
[Take a tour of my apartment + find out why I chose Chestnut Hill as my neighborhood of choice.]
Over the past couple of years, I've fallen deeply in love with this sweet town — when I moved here, I was hoping to find a neighborhood with a charming small-town feel within Philadelphia's big city limits. I found all that and more.
While I wouldn't yet call myself a local, I do believe I've uncovered many gems on "The Hill" (as we affectionately call it here).
Planning a visit of your own to Chestnut Hill? Read on to find out the best places to eat, drink and play in Philadelphia's Garden District.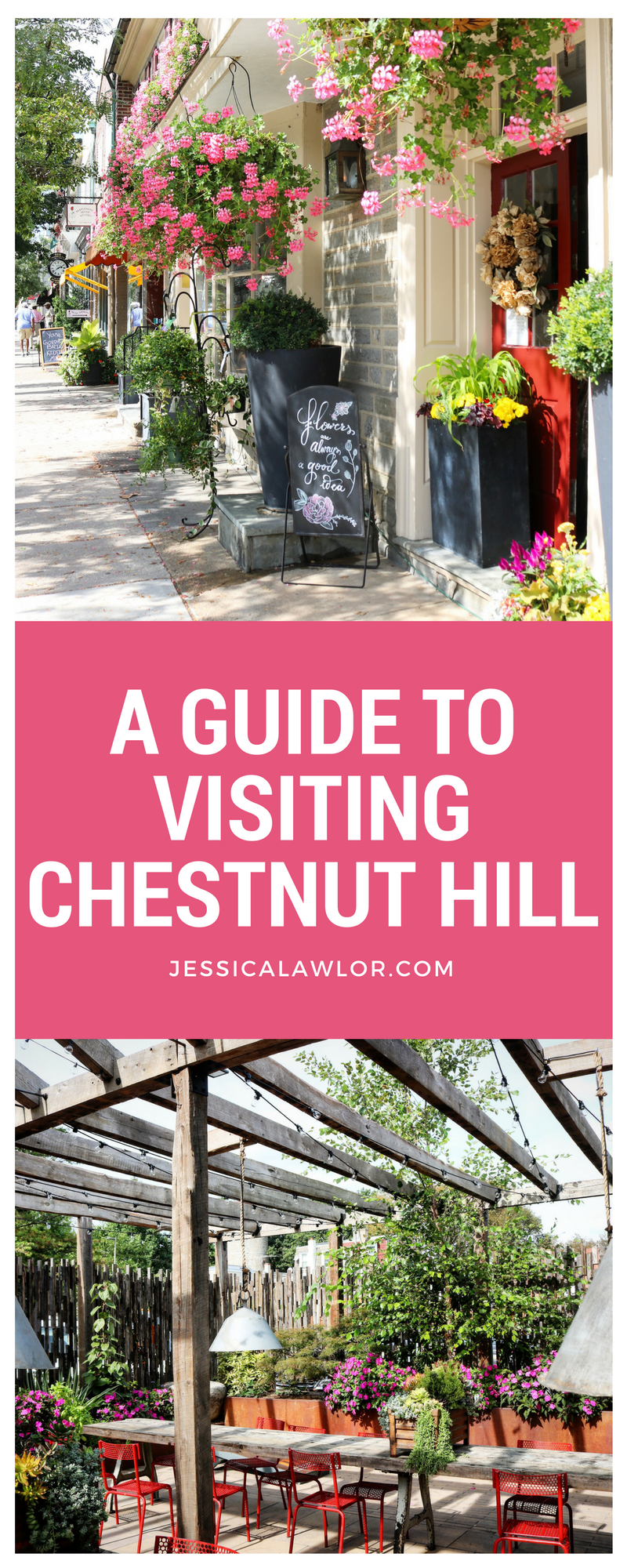 1. Take a stroll down Germantown Ave
Chestnut Hill's main drag, Germantown Avenue, is charm personified.
Named "one of the top seven urban enclaves in the country" by Forbes.com, there's no shortage of things to see, do, eat and drink along the town's famous avenue.
With more than 125 retailers ranging from bakeries to galleries to clothing boutiques, restaurants, bars and more, you'll want to set aside a few hours to browse and bop into shop after shop.
My absolute favorite picture-perfect spot on the Avenue? The corner of Germantown and Highland. You get the perfect view of a bustling street, paired with the beautiful flowers and plants outside Robertson's Flowers.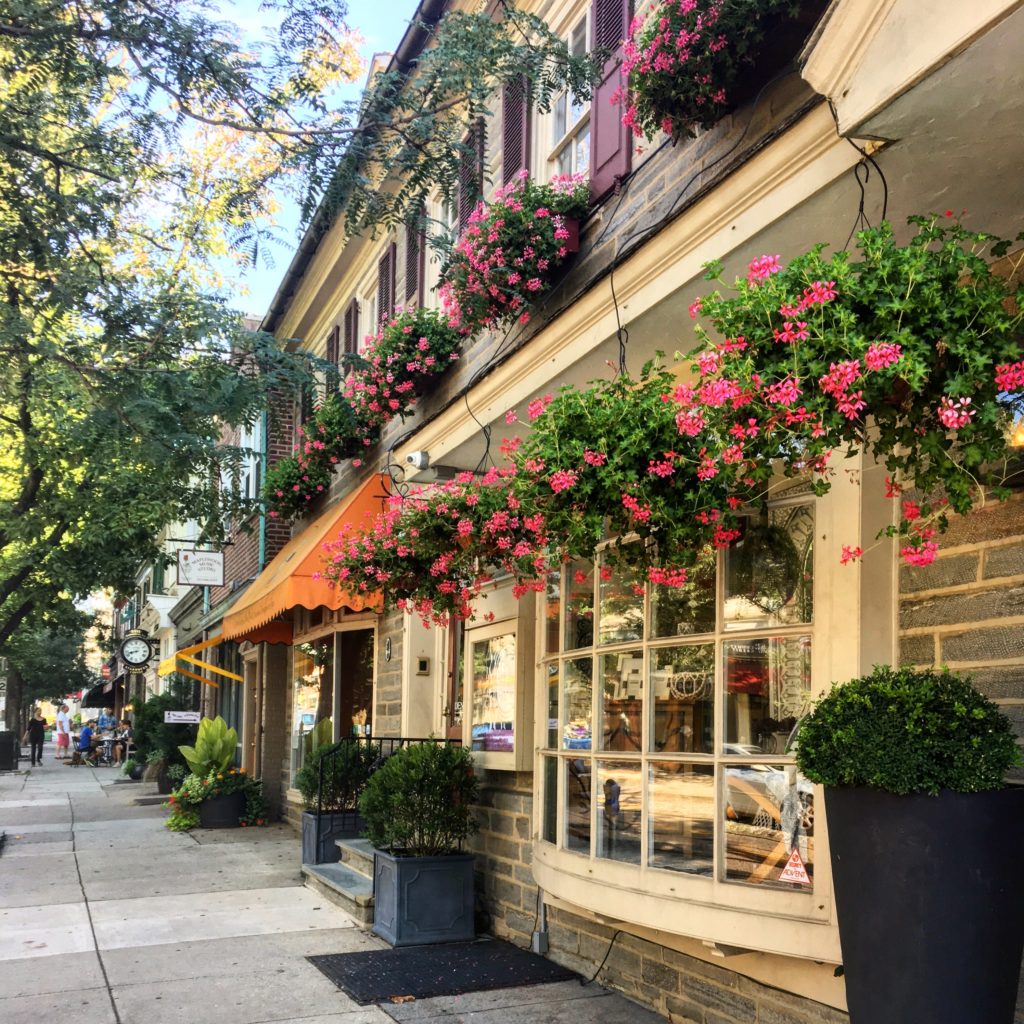 2. Pop into the Market at the Fareway
Spoiler alert: The Market at the Fareway is my very favorite spot in Chestnut Hill. And now a confession: I sadly didn't know the Market at the Fareway existed until I had already lived in Chestnut Hill for six full months. Better late than never though, right?
OK, so if you've ever been to the world-famous Reading Terminal Market in Philadelphia, we've got our own little version here on The Hill. There's plenty of indoor seating, but if it's a nice day, you'll definitely want to sit outside.
Tacos, beer, sushi, fresh produce, meats, pizza, coffee…you can get it all here. And if you're in need of a sweet treat, look no further than Barry's Buns, a made-from-scratch bakery that specializes in gourmet sticky buns, cinnamon rolls, and liege waffles. (The buns were a *big* hit at a recent brunch party I threw at the apartment.)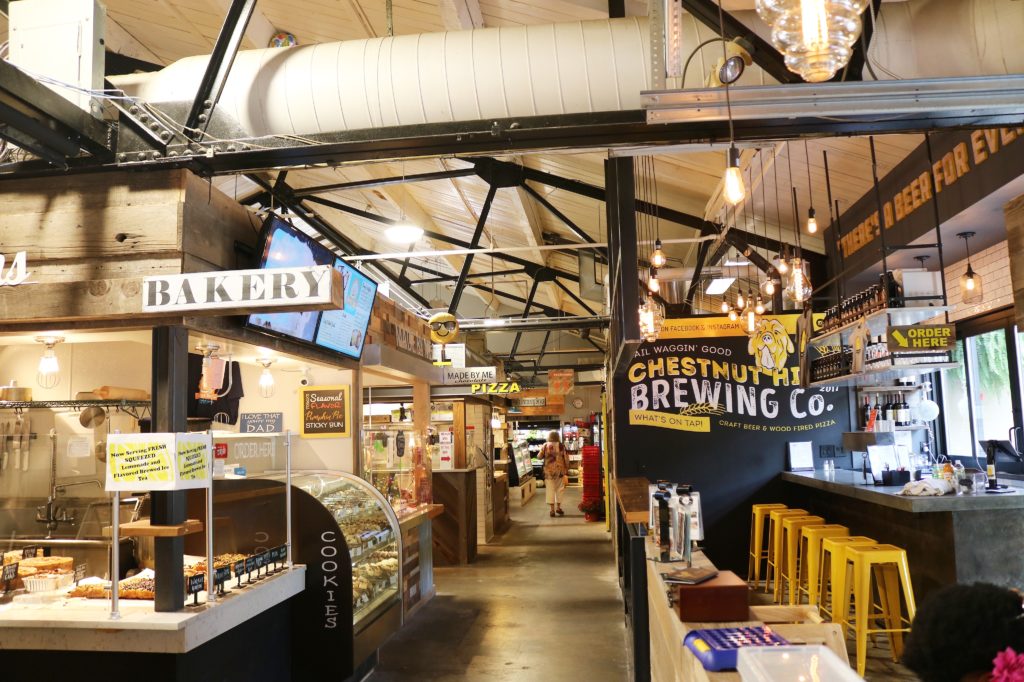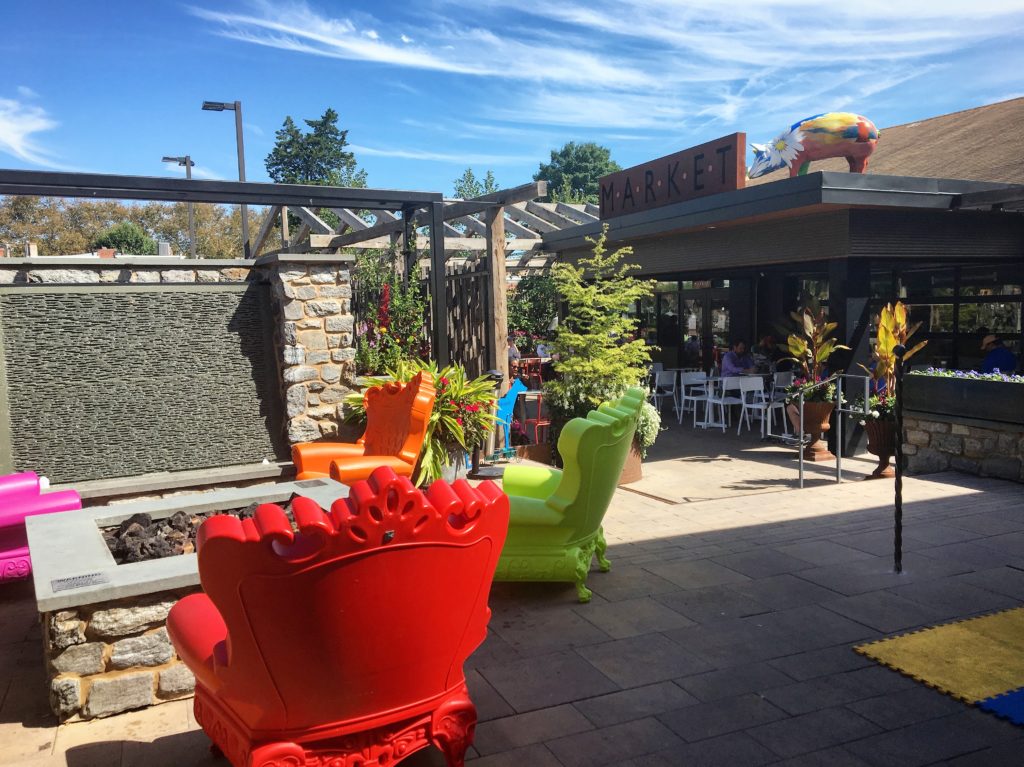 3. Grab a brew (and a slice) from Chestnut Hill Brewing Company
Beer + pizza. What more could you need?
Chestnut Hill Brewing Company is the best possible addition to the Avenue, coming onto the scene last spring. Located within the Market at the Fareway, the brewery + outdoor beer garden features seven beers, a guest cider on tap, wine and wood-fired classic Neapolitan pizza. They also recently introduced a brunch menu with bloody marys, beermosas and two breakfast pies.
Tim and I absolutely adore coming here, no matter the weather. If it's nice, we sit outside; even during our freak first week of spring Nor'easter this week, we walked to the brewery and sat inside watching the snow fall.
Bonus: There are games! The brewery has a selection of games, including Scrabble, Jenga, Mancala, and a few others.
If you're lucky, you may even spot the owner's New Foundland, Ralph. He also graces the brewing company's logo and glasses.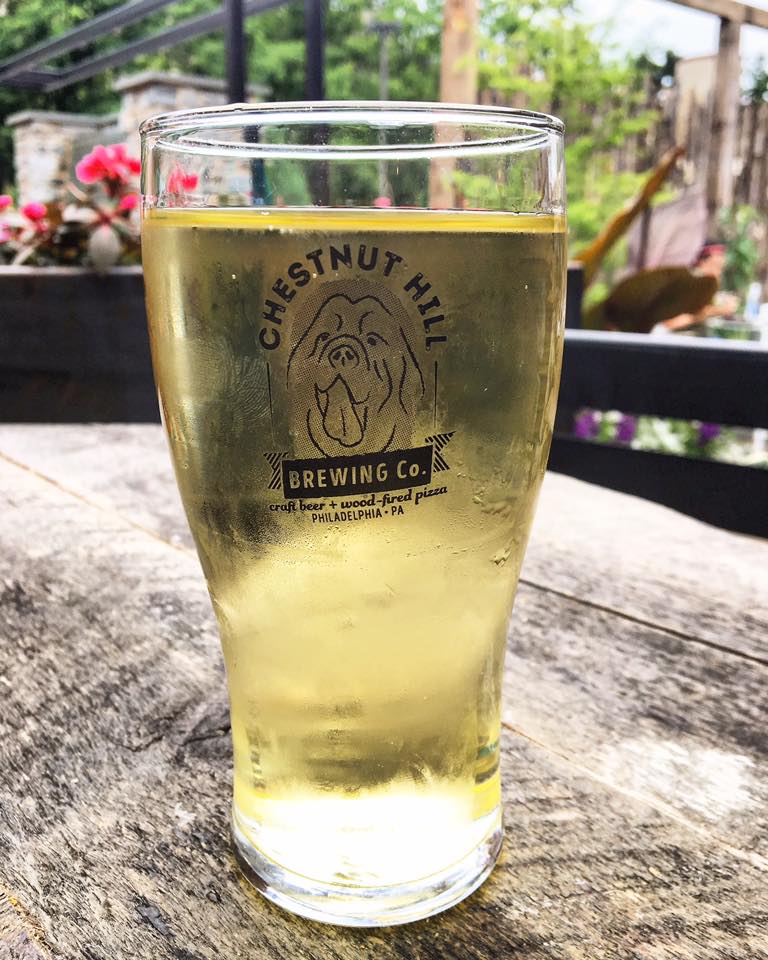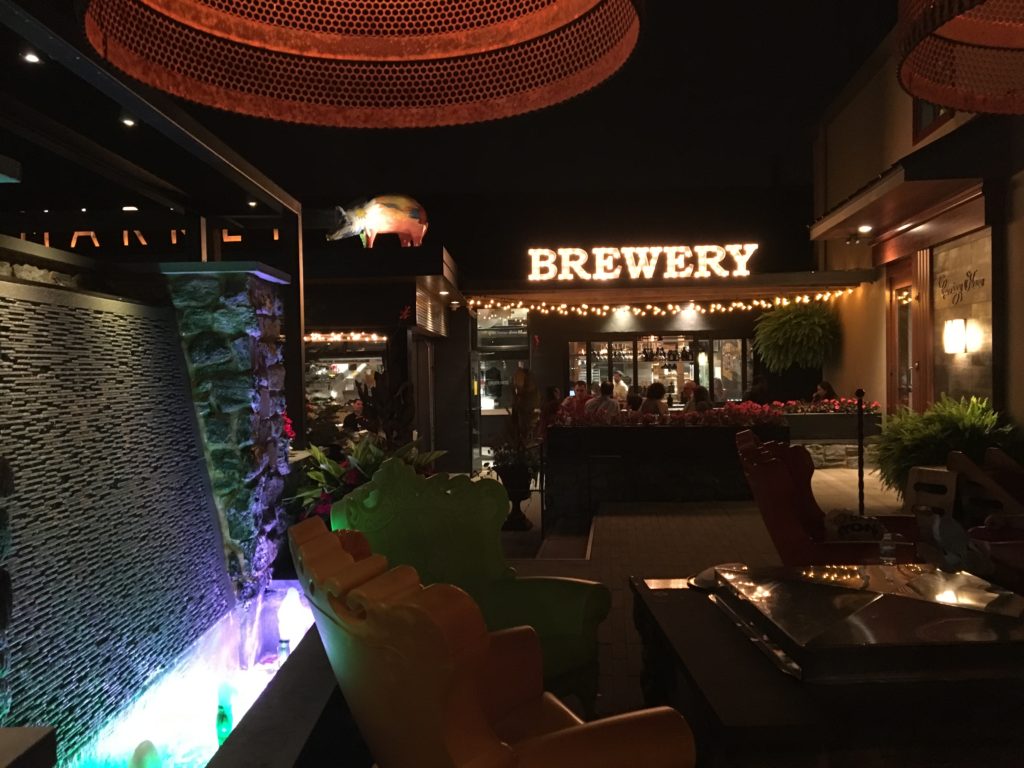 3. Attend one of Chestnut Hill's many festivals
Perhaps you've heard of the Harry Potter Festival, a little event Chestnut Hill plays host to each year? And by little, I mean 45,000 people descended upon our tiny town in 2016 to wave their wands and dress up as Harry and Hermione.
When I moved here, I vowed to always attend the festival, and always invite friends over beforehand for a magical brunch. I'm already eagerly anticipating year three.
If Harry Potter's not your thing, add these festivals and events to your calendar: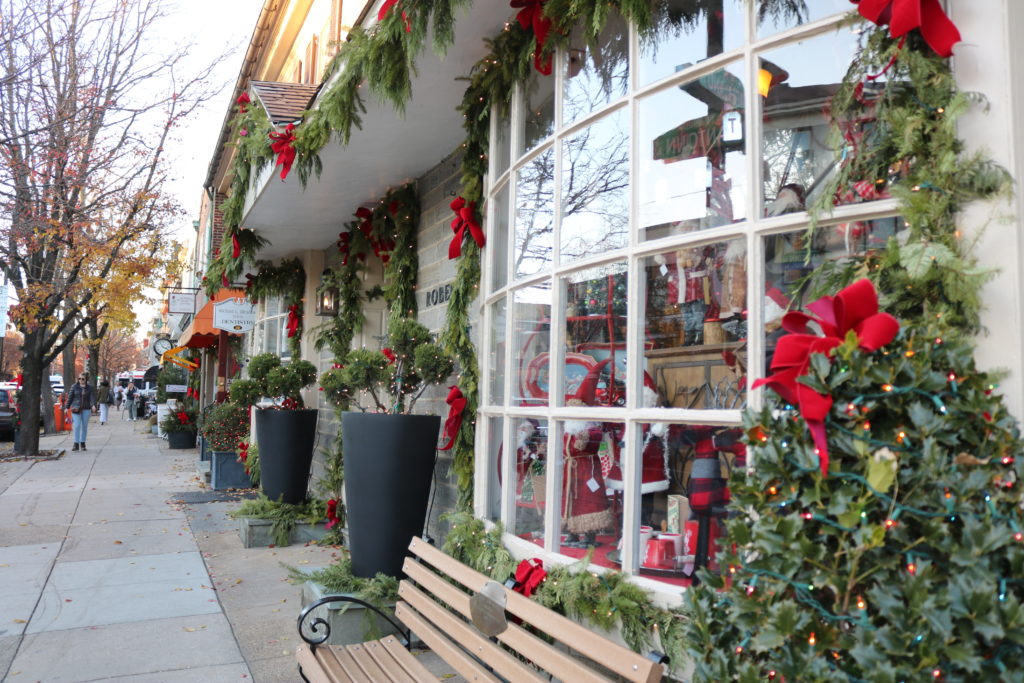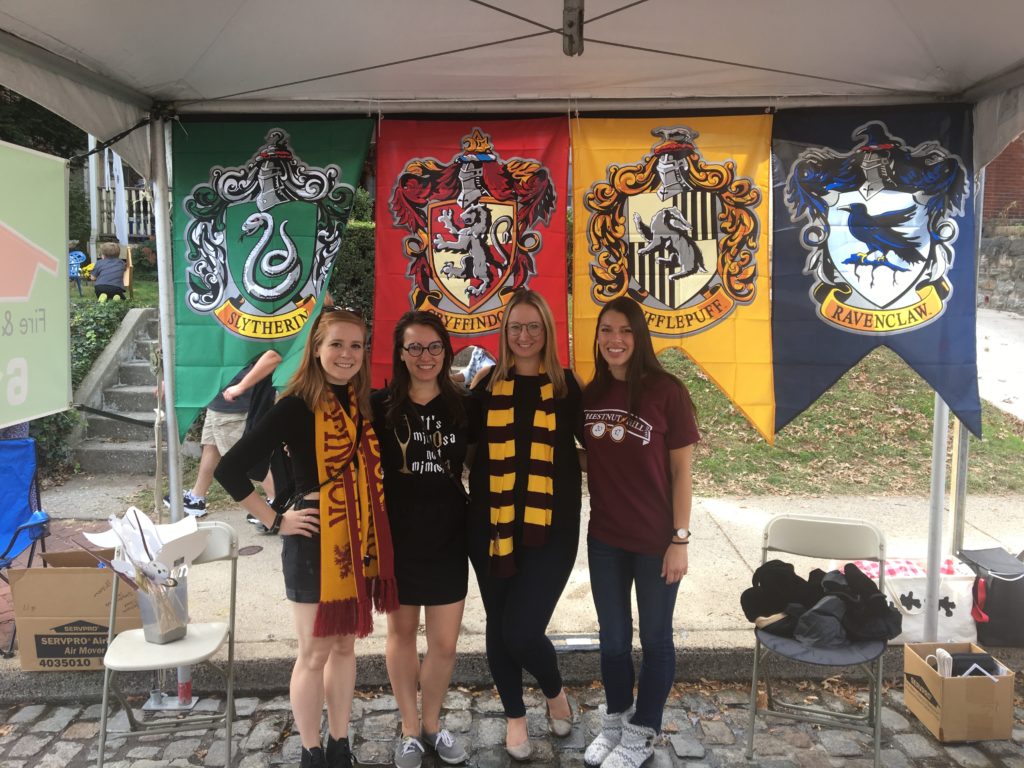 5. Eat and drink along the Avenue
Dozens of eateries pepper the Avenue. Here are some of my most frequently-visited spots.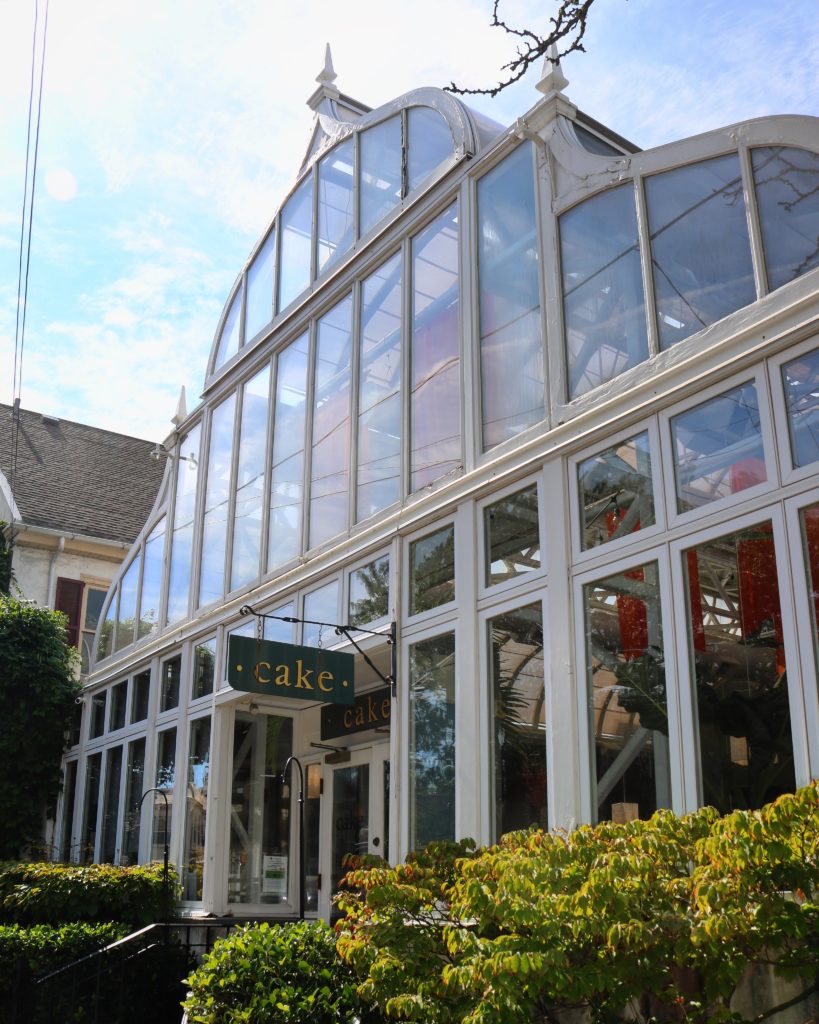 6. Pamper yourself at the spa
If you're in need of a little rest and relaxation, pay a visit to 3000BC Spa located right on Germantown Avenue.
The spa was kind enough to host me for a heavenly hot stone massage a few months back. Get to the spa early, and spend some time in the outdoor zen garden.
Bonus: With every appointment at the spa, guests are treated to a Visia Skin Analysis, a complexion analysis system that compares your facial skin features to a database of peers to calculate relative skin age. I was slightly terrified to find out my true skin age (I got 30! Right on track, I guess?) but appreciated seeing areas I need to work on when it comes to skincare.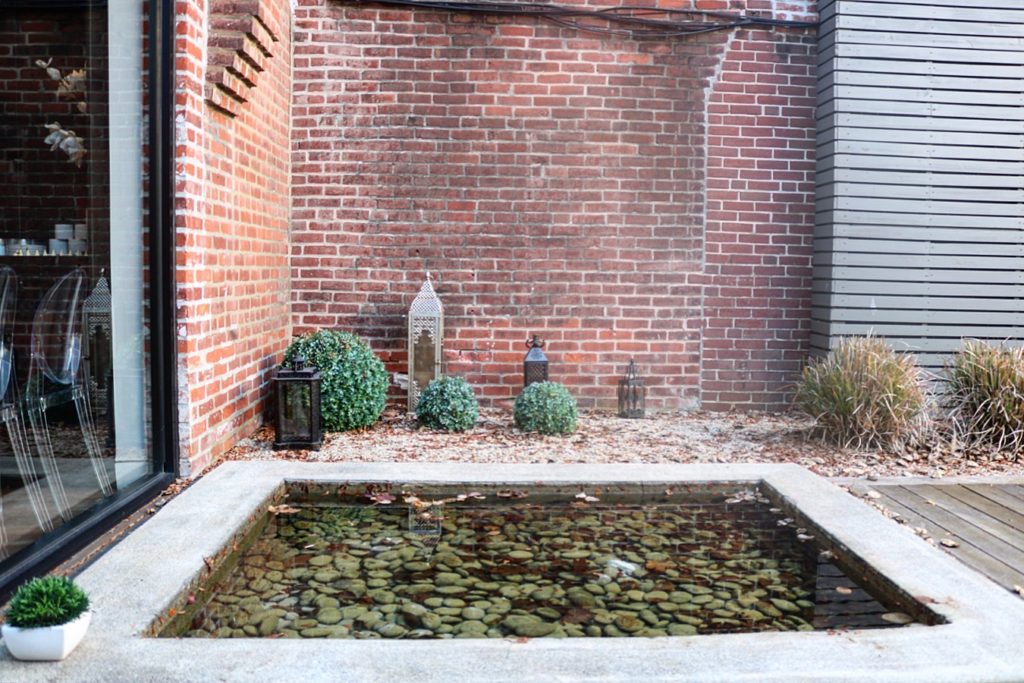 7. Get your om on at Tara Yoga
You didn't think we'd get through this entire list without a little yoga, right?
Right on the outskirts of Germantown Ave., Tara Yoga is a sweet studio offering all types of classes for yogis of all levels. You'll feel good vibes as soon as you set foot inside, and if it's nice out, your teacher might open up the beautiful barn doors to let in the fresh air!
I sub here from time to time, so keep an eye on the schedule for pop-up classes with yours truly.
8. Take in the scenery
As with any destination, hidden gems abound.
Stray from the beaten path and venture off the hustle and bustle of Germantown Ave. and make your way down any side street for a little solace.
Be sure to keep your eyes peeled for Chestnut Hill's amazing homes and architecture. If you wander enough, you may run into the Little Free Library, located right on a resident's front lawn.
Continue exploring and head off the Avenue with a visit to nearby Morris Arboretum and the Woodmere Art Museum (two spots still on my Chestnut Hill bucket list!).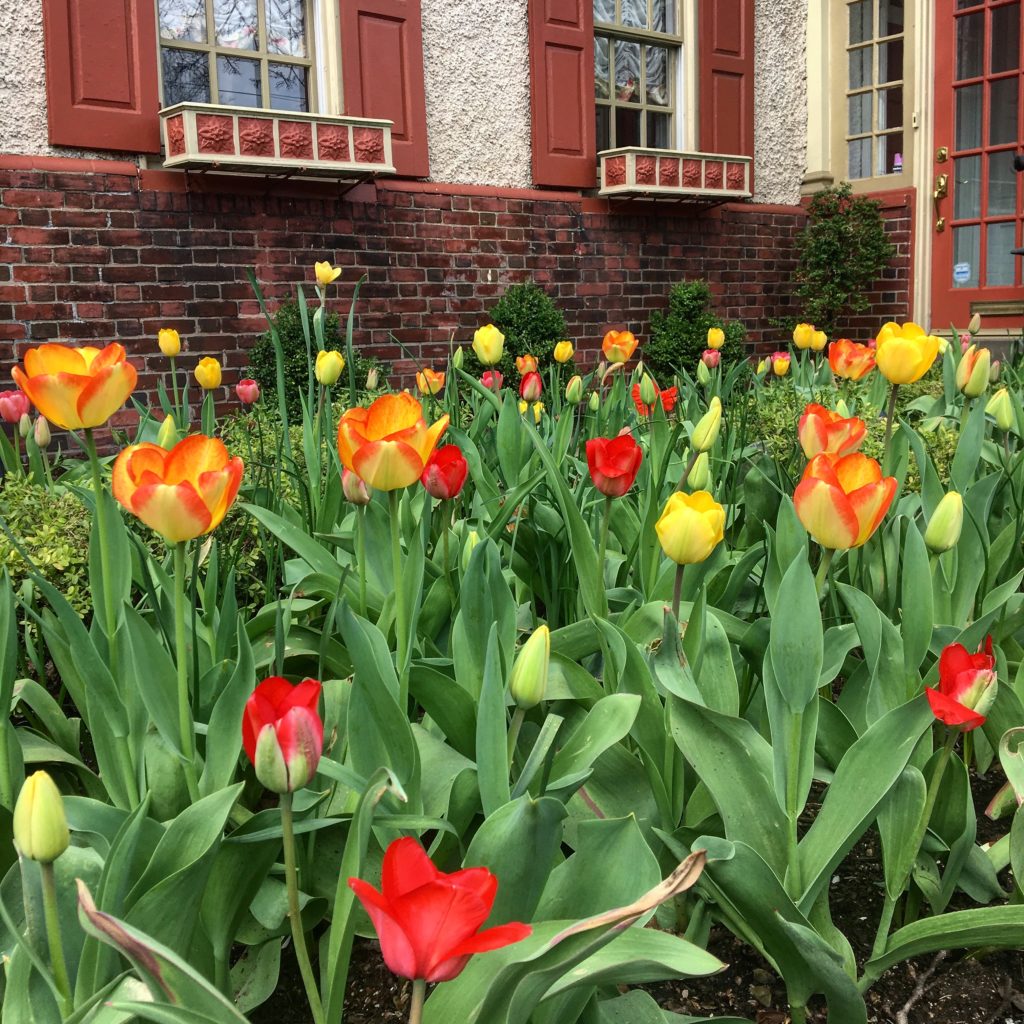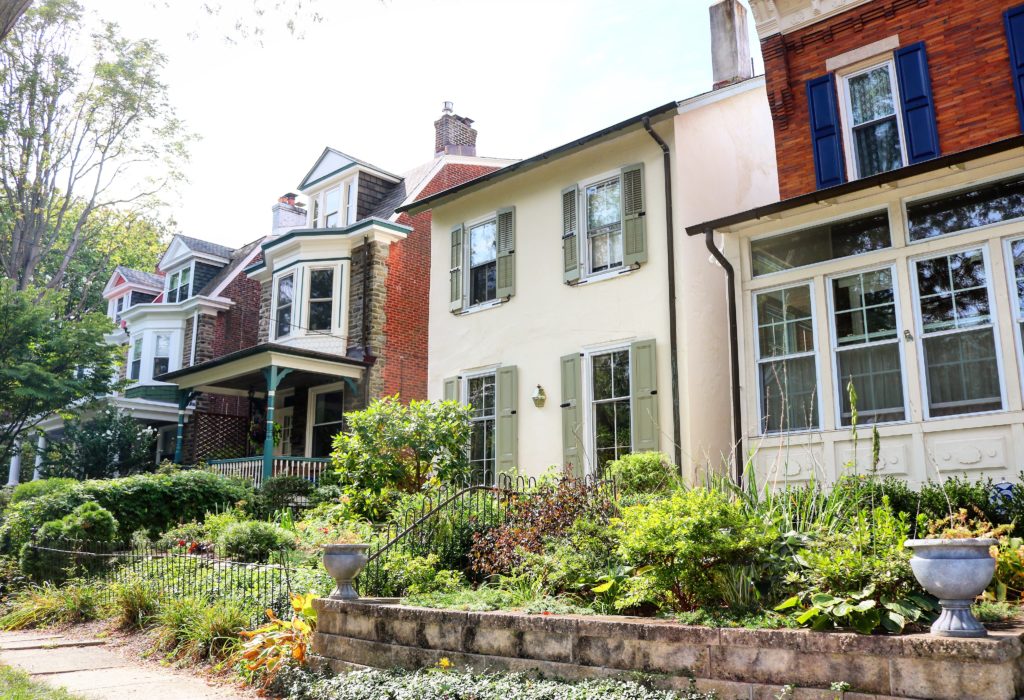 Good to Know
Chestnut Hill is a short 45-minute SEPTA train ride on either the Chestnut Hill West or Chestnut Hill East line from Center City. Uber/Lyft rides typically cost $20 from Center City. See directions here.
Bringing your car? Lucky for you, there is plenty of affordable parking lots in Chestnut Hill! Check out the side streets or the parking lot at the Market at the Fareway for free options.
Check out the Chestnut Hill Business District's website for lots more information and ideas. I love this organization, and had the chance to work with them in the fall on an Instagram takeover!
Have you ever visited Chestnut Hill? Tell me your favorite spots in the comments! If you haven't visited, tell me what you'd most like to see when you do.
Want more gutsy content delivered straight to your inbox twice a month? Be sure to sign up for my FREE #GetGutsy e-newsletter filled with inspiration, ideas and action items to get out of your comfort zone.