Fun fact: Seven years ago, this very website used to be a book review blog.
I diligently read and reviewed books, in total, reviewing more than 150 books throughout my tenure as a book blogger.
Back then, I read all the time. I commuted to college, so I read on the train to and from school. I read in between classes. I read during lunch at my internships. I read before bed (the days before endlessly scrolling through Instagram before falling asleep).
And now, reading is something that pretty much exclusively happens when I'm on vacation.
Though it shouldn't be. And thus why I've made it one of my 2018 goals to read at least 12 books this year.
I'm participating in the Goodreads 2018 Reading Challenge to hold myself accountable (If you don't have a Goodreads account, I highly recommend creating one to track your reading and the books you want to read in the future!)
From beach reads to historical fiction, take a peek inside my TBR (to-be-read) list. These 20 books are at the top of my reading list this year.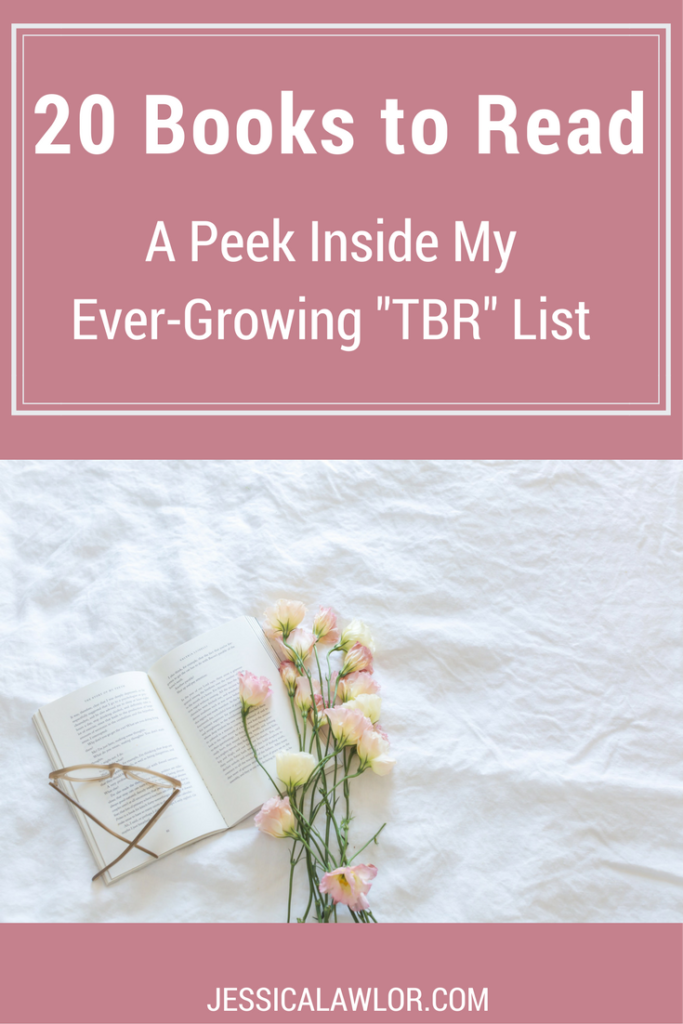 Fiction everyone's buzzing about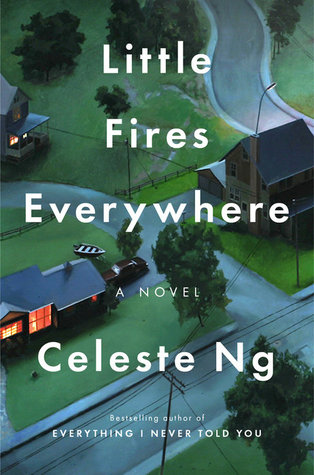 Little Fires Everywhere by Celeste Ng: This book appeared on almost every "favorite books of 2017" post I read from bloggers I love and admire, so it got added to the list, no question.
The Paris Effect by K.S.R. Burns: I love books that transport me to a new place, so this title immediately caught my attention. Then when I read the description of a woman grieving the loss of her best friend, but still taking the dream trip to Paris they'd always planned, I knew this book was a must-read for me.
The Hate U Give by Angie Thomas: This is another book that landed on lots of best books lists, including my friend and fellow blogger Stephany whose opinion on books I trust wholeheartedly.
Beach reads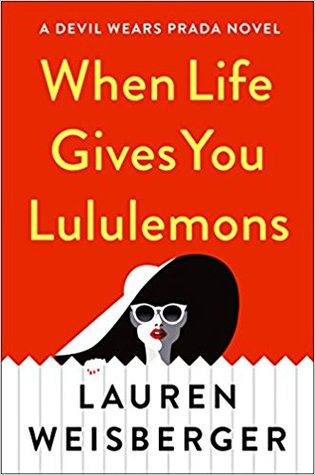 When Life Gives You Lululemons by Lauren Weisberger (Out June 5, 2018): Remember The Devil Wears Prada? YESSSSSSS, Lauren Weisberger has a new book coming out in 2018, and it features Emily Charlton who you may remember was the first assistant of Miranda Priestly in Devil. I love spinoffs!
Crazy Rich Asians by Kevin Kwan: A girlfriend travels to Singapore to visit her boyfriend's family…only she has no clue they are SUPER rich. My friend Emily from Her Philly recommended this read, and I think it may be the perfect beach read for my upcoming vacation!
It Happens in the Hamptons by Holly Peterson: I'm a sucker for a "fish out of water" story where someone finds themselves in a place they don't really belong and how they adjust and cope. That's exactly how this sounds.
Hello Sunshine by Laura Dave: A culinary star's deep, dark secrets are exposed when she's hacked — and she loses everything. Color me intrigued.
According to a Source by Abby Stern: I'm a little (OK, a lot) celebrity-gossip obsessed, so this title appealed to me right away. Plus, it has a bit of a Devil Wears Prada vibe, and I am definitely into that (as evidenced by the above!).
The Husband Hour by Jamie Brenner (Out April 24, 2018): A young widow is met with a surprise visitor in a quiet beach town? Count me in. From the description, this book seems to be part mystery/part romance and that I can definitely get behind.
Surprise Me by Sophie Kinsella (Out February 13, 2018): I find myself going back again and again to the authors I loved when I was a teenager (Hello Sophie and Shopaholic!) so this was a no-brainer to add to my list. Plus, the plot is just too cute — a husband and wife find out how much longer they have left to live and be together, so they set out to add some surprise and zest to their relationship.
Mysterious Reads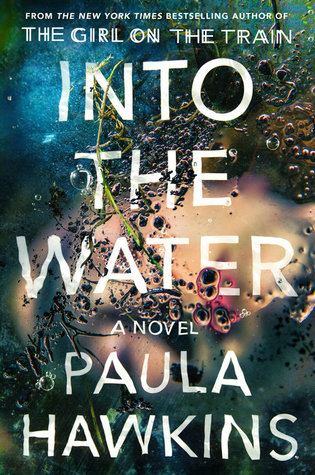 Into the Water by Paula Hawkins: I'll admit, I didn't make it all the way through Hawkins' Girl on the Train (though I did see the movie), but I'm pumped about her newest novel, and it was ranked the #1 book of 2017 on Goodreads Mystery & Thriller list.
Girl Last Seen by Nina Laurin: I don't know where I discovered this book, but I apparently took a screenshot of it last month on my phone and added it to my TBR list! This book is described as very dark — let's see!
Memoirs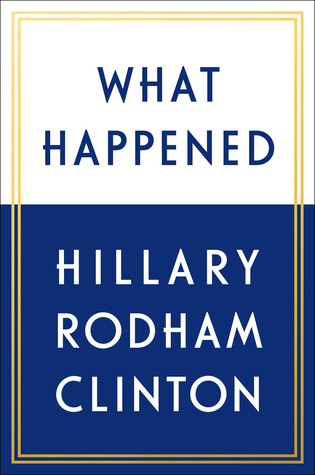 What Happened by Hillary Rodham Clinton: Well, this is a no-brainer. I've only heard good things about this book, and now that we're a year out from the election, I'm ready to read what went down behind the scenes.
This is Really Happening by Erin Chack: Essays by a writer at Buzzfeed? Yes, please. Plus, this title also made a popular Goodreads list and has some excellent reviews about the book being both hilarious and heartwarming.
Voice Lessons by Cara Mentzel: As a self-proclaimed Broadway lover, I can't believe I didn't know this book was published. Written by Idina Menzel's sister (yes, different last name spellings) and described as a real-life "Anna and Elsa" story, this book explores the dynamic between sisters.
The Year of Living Danishly: My Twelve Months Unearthing the Secrets of the World's Happiest Country by Helen Russell: Ever hear that Denmark is home to the happiest people in the world? Author Helen Russell set out to find out if this is true — and what we can learn from the Danish. I am all about this book!
Young Adult Reads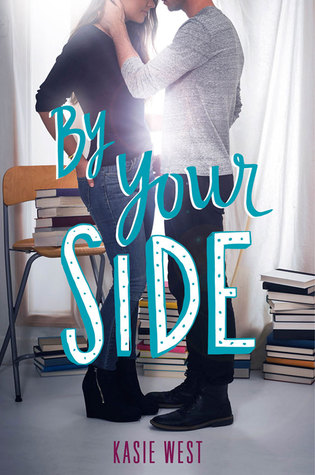 By Your Side by Kasie West: A high school student locked in the school library for a weekend with the town's notorious bad boy? I absolutely adore books that take place over the course of a day or a few days, so I know I'm going to be into this one.
Roomies by Sara Zarr and Tara Altebrando: Ah, take me back to the summer before college — the anticipation of discovering your new roomie! I love books written primarily through email and other forms of communication, and to make this book even better, it's written by two different authors, playing the role of the two roommates.
Historical Fiction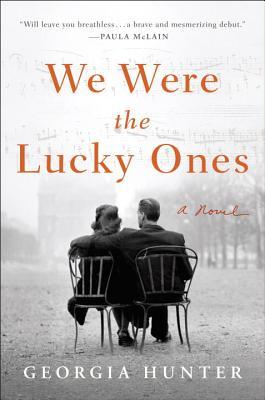 We Were the Lucky Ones by Georgia Hunter: I am not normally into historical fiction, but the reviews praising this book are so intense, I had to add it to my list!
The Seven Husbands of Evelyn Hugo by Taylor Reid Jenkins: I saw this book on so many lists for favorite books of 2017, and I've always enjoyed Reid Jenkins as an author. This one makes the list!
For more books on my to-be-read list, check out my Goodreads shelf…there are nearly 300 books on my list!
Help me add to this list! What books are on your 2018 TBR list? Share in the comments below.
*Photo via Pexels
*This post contains affiliate links. This means if you purchase anything through my links, you're supporting me, my blog and my business (at no extra charge to you, of course!) — making it easier for me to continue providing awesome and free content for you on the regular. Thanks for that!
Want more gutsy content delivered straight to your inbox twice a month? Be sure to sign up for my FREE #GetGutsy e-newsletter filled with inspiration, ideas and action items to get out of your comfort zone.