Every year around mid-August, it starts to happen.
Back to school. Pumpkin spice lattes. Haunted hayrides. Boots. Football tailgates.
The fall chatter begins…And usually, I resist. I firmly stand by being a summer girl, through and through. 365 days of summer, please.
But this year, things are a little different. This year, I'm buying into the hype a bit earlier.
Maybe it's because my personal summer will be cut a little short due to a trip to a destination where the 60s in August is considered normal (see below!). Perhaps it's because my autumn weekend calendar is already filling up with lots of fun events and happenings.
In any case, while I'm definitely soaking up the last few blissful days of summer, I'm eagerly looking forward to fall. And there's certainly a lot to be excited about.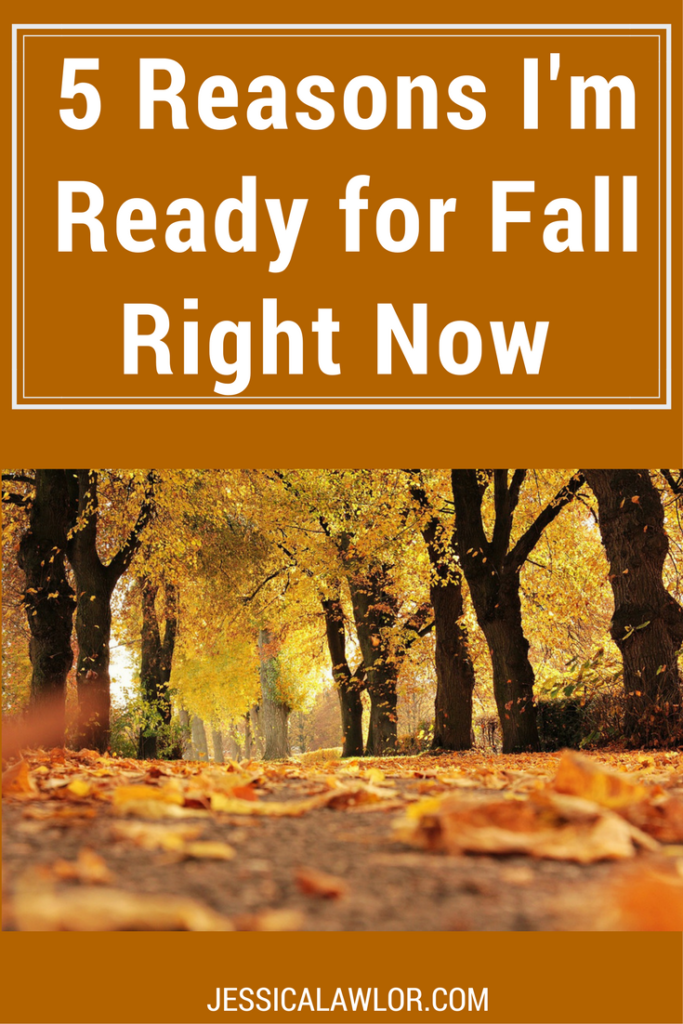 1. My upcoming trip to Ireland
Next week, my boyfriend Tim and I are heading to Ireland! (It's our first international trip together!)
Prior to booking this vacation, I didn't know much about the Emerald Isle, but after a ton of research, a day-long planning session complete with a massive map of the country, guidebooks and endless visits to TripAdvisor, I couldn't be more excited to experience this beautiful country firsthand.
We've got our route set: Two days in Dublin followed by renting a car (eeks!) and weaving our way through Kilkenny, Kinsale, Dingle and Doolin, capping off the week in Galway. It's an ambitious agenda for eight days, but we're going to try our best to get a small taste of everything Ireland has to offer.
I'm most excited to explore Ireland's colorful small towns and countryside, soaking up that famous Irish hospitality, history and scenery.
Stay tuned for a post next week about planning a trip to Ireland…and of course, I'll be back with a full report when we return!
2. The Harry Potter Festival in Chestnut Hill
I love my little neighborhood year-round, but Chestnut Hill really shines in the fall.
Philadelphia's "garden district" has become more famous over the past few years as the popular Harry Potter Festival has exploded in popularity.
Yep, you heard me right! Harry Potter Festival.
Before I even signed my lease late last summer, I was already mentally planning a Harry Potter party, followed by going to the festival (I live just a few blocks away from the action!). I'm super excited to host my second annual Harry Potter Brunch & Brews again this year — and of course, I'm always looking for an excuse to re-wear this costume.
In other exciting news, the Chestnut Hill Business District invited me to take over the official Chestnut Hill Instagram account later in September to share a look at what a day in the life of a resident here looks like. I'll be sure to share more details soon!
3. A weekend getaway to Annapolis, Maryland
I always like to have my next trip on the horizon, so as soon as we booked Ireland, I turned my sights to planning a quick fall weekend getaway. (Gotta have something to look forward to, right?!)
My only requirement for this specific vacay was that it be no more than a 3-4 hour drive away, since we're planning a true Friday-Sunday weekend trip.
I debated between Annapolis and Baltimore, but my Twitter crew overwhelmingly rooted for Annapolis. Annapolis has been on my short list of places to visit, so I'm really looking forward to exploring this adorable city on the water.
If you have any Annapolis recommendations, please let me know!
4. My second Eagles game!
Last Christmas, I surprised Tim with tickets to the Eagles game.
I'm not a huge football gal (although admittedly over the past year, you could say the boyfriend's turned me into a "fan"), so I surprised myself when I had an absolute blast at the game. Despite it being the coldest day yet in December, we had the best day, and I vowed that we'd go again this year.
Luckily, the person we bought tickets from was selling a few games again, so we snagged club-level seats to the Eagles vs. 49ers game in late October. (Fingers crossed for better weather this year!)
Pro tip: Club-level seats are insanely expensive, but oh so worth it. There's a private entrance to the game, an amazing climate-controlled concourse with premium food and drink options and super clean bathrooms. I basically didn't even feel like we were at The Linc until we actually got to our seats. For someone who isn't super obsessed with football and doesn't care about being in the thick of things, this is definitely the way to go.
Maybe I'll even buy an Eagles jersey this time around…
5. A much lighter schedule
Last fall flew by in the blink of an eye. I don't feel like I really got the chance to truly enjoy or savor it because I insanely over-scheduled myself to the point of overwhelm and anxiety.
I was juggling A LOT: moving into a brand new apartment/neighborhood, wrapping up JL&Co's first year in business, my first-ever semester as an adjunct professor at Temple University, a year-long term left on my Temple Women's Network (TWN) presidency, teaching five yoga classes a week and a brand new relationship.
Everything happening was exciting, but not sustainable for the long haul.
This year, I'm a little smarter. I'm taking a semester off of teaching at Temple. My TWN presidency ended in June. I pared down my yoga teaching to just TWO times a week.
Being busy is overrated, y'all.
It feels SO good to be light. To not worry about rushing around from place to place. To have time to focus on exciting new opportunities and leave space for what else is to come.
Are you looking forward to fall? Tell me what you're most excited about in the comments below!
*Photo via Pixabay
Want more gutsy content delivered straight to your inbox twice a month? Be sure to sign up for my FREE #GetGutsy e-newsletter filled with inspiration, ideas and action items to get out of your comfort zone.