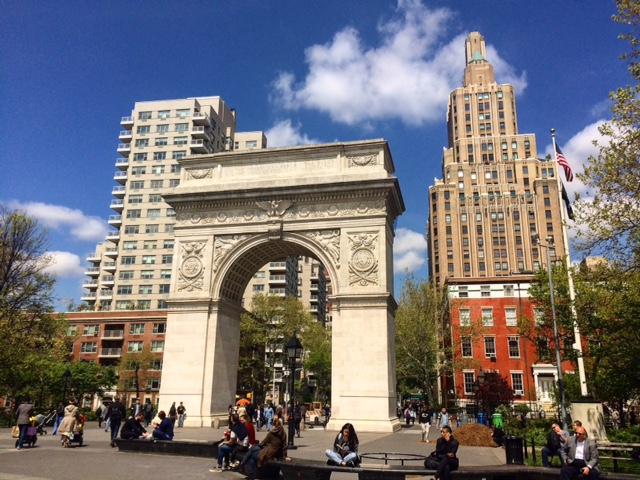 Start your week right! Every Sunday I post my favorite links from around the web and share my goals for the upcoming week.
Links
On Writing:
Just Write: Anyone else want to join me for my accountability partner and good friend Sara Frandina's #justwrite challenge? The idea is to set a goal to spend 30 minutes a day in May writing. I'm in! Are you?
On Managing Stress:
How To Slow Down & Stay Present—Even Under Major Stress: "When there is no speed, there is no struggle." Ah, yes. Love these comforting words from the inspiring Cara Bradley (who also happens to be a client of mine) in this guest post for MindBodyGreen.
On Solopreneurship:
100 Best Sites for Solopreneurs: Yay! This blog made One Woman Shop's list of best sites for solopreneurs in the Mindset & Lifestyle category. Thank you for the nominations! I can't wait to dive down the rabbit hole and explore the other sites on this list.
On Event Planning:
5 Things I Learned From Planning a Blog Conference: Chrystina Noel never ceases to amaze me. Despite an insane work travel schedule, she somehow masterminded and helped to plan an amazing blog conference here in Philly. This is what she learned.
On Travel Blogging:
"I Could Travel Like You If Someone Else Was Paying For It, Too": Love this perspective from travel blogger and all around awesome gal, C'est Christine, responding to the folks who tell her "I could travel like you if someone else was paying for it, too." Always remember, you may not know the whole story behind a blog.
This Week on JessicaLawlor.com:
Trade-Offs: Four Things I've Been Slacking On Since Starting My Business: While I'm super excited about my growing biz/brand, there have been trade-offs. Here are four things I've been slacking on since starting my business. Yup- let's talk about all the things I've been really crappy at doing 🙂
Goals
Personal. Branding. Checklist. I must get it to my designer ASAP. I have put this off for far too long!
Take care of myself this week (self-care, people!) I am teaching a yoga class every day for the next nine days in a row (quite a lot for me!) and I know I'll need to protect my energy and take care of myself to be fully present.
Have any links or goals you'd like to share? Leave them in the comments!
Want more gutsy content delivered straight to your inbox twice a month? Be sure to sign up for my FREE #GetGutsy e-newsletter filled with inspiration, ideas and action items to get out of your comfort zone. When you sign up, you'll also be sent a FREE copy of the Get Gutsy ebook, filled with 19 inspirational stories to help you get gutsy.