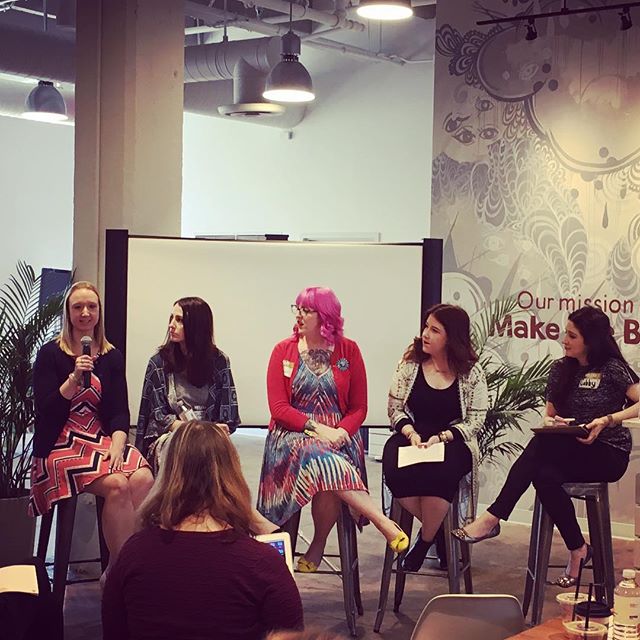 Start your week right! Every Sunday I post my favorite links from around the web and share my goals for the upcoming week.
Links
On Business:
How to Be #Unbreakable: 7 Girlboss Lessons from Kimmy Schmidt: I can always count on Brittany Berger to bring it when it comes to connecting pop culture with business. On this Sunday of Kimmy Schmidt weekend, I am absolutely LOVING this post.
Content Marketing Lessons From One Month Binge-Watching Gary Vaynerchuk: Okay, I may have been living under a marketing rock for the past several years, but I've recently started consuming all of Gary Vaynerchuk's content and I am learning A TON. Here's some of what I've learned in my latest post for Scribewise.
On Saying No:
Just a 15-Minute Coffee: YES to all of this from Mike Vacanti (obsessed with his content/Snapchat): "To go all in, you have to say no. You have to say no a lot. Like, basically to everything.
On Trade-Offs:
5 Things I was Terrible at While Writing Pivot: "All big projects require trade-offs." Amen. I loved Jenny Blake's honesty in this podcast episode about five things she was terrible at while writing her next book. (I borrowed this idea for my latest newsletter…may publish it on the blog soon!)
On Writing:
Think Rules are Made to be Broken? Ignore These Popular Blogging Tips: I've built this blog on "breaking the rules"- all the popular "blogging rules", that is. I share which rules I've broken and chat with some other successful rulebreakers in this piece for The Write Life.
This Week on JessicaLawlor.com:
Boost Your Brand: 15 Ideas to Use Your Current Platform to Find New Opportunities: Ready to boost your brand? Here are 15 ideas to use your current platform to open yourself up to new and exciting opportunities. Chrystina Noel (founder of PHLBloggers) also wrote her own fabulous recap of this event, so check out her lessons learned!
Goals
Complete the content for my personal branding checklist. I've let this hang out on the backburner for far too long and I'm making it a priority to get this to my designer by end of day Tuesday. Someone check in with me!
Enjoy the process of being a student again! I'm completing a five-day, 40-hour Advanced Yoga Teacher Training Intensive this week and I am super excited to get back to a training setting (I LOVED YTT) and deepen my teaching.
Have any links or goals you'd like to share? Leave them in the comments!
Want more gutsy content delivered straight to your inbox twice a month? Be sure to sign up for my FREE #GetGutsy e-newsletter filled with inspiration, ideas and action items to get out of your comfort zone. When you sign up, you'll also be sent a FREE copy of the Get Gutsy ebook, filled with 19 inspirational stories to help you get gutsy.