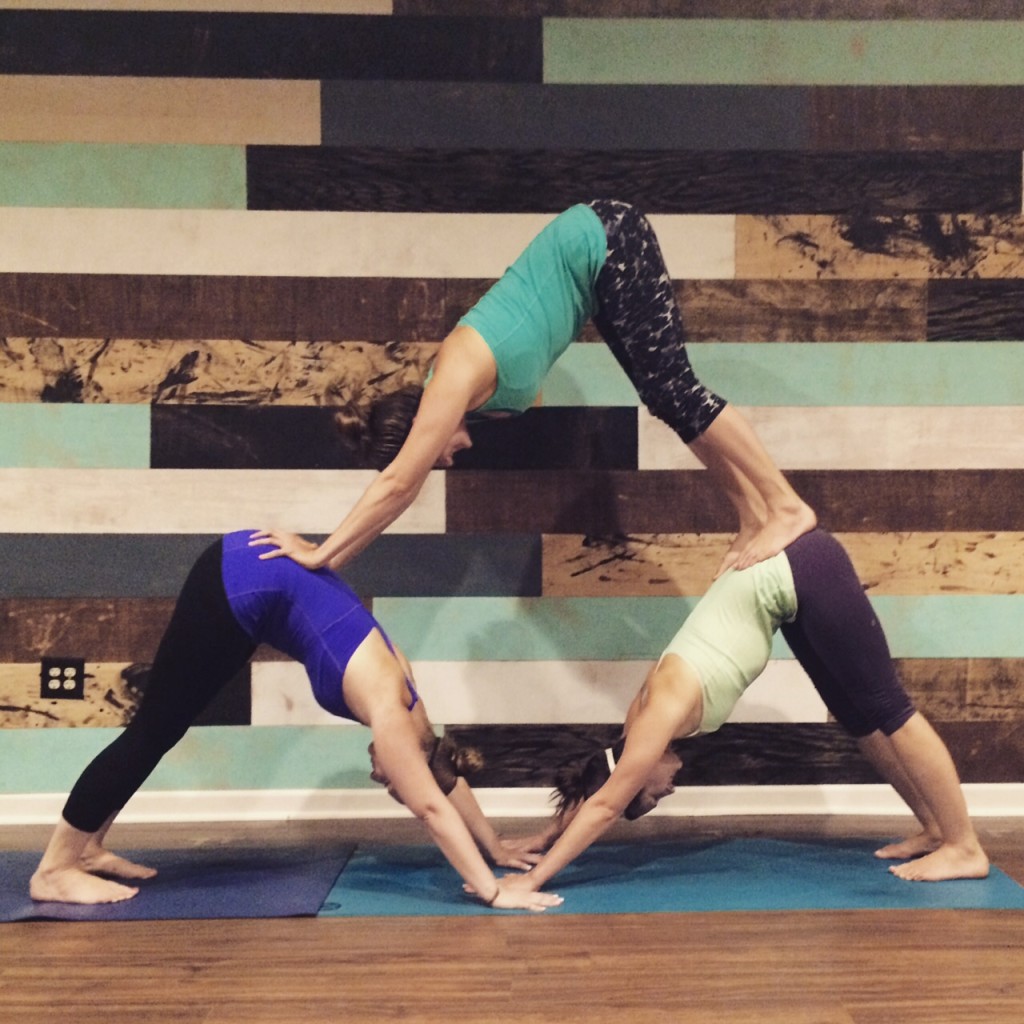 Start your week right! Every Sunday I post my favorite links from around the web and share my goals for the upcoming week.
Links
On Life:
10 Everyday Choices For A Soul-Centered, Joyous Life: Want to live a more joyful, soul-centered life? Don't we all?! Vishnu Subramaniam offers up 10 tips in this inspiring MindBodyGreen post.
3 Useful Mantras for Anyone, Anytime, Anywhere: Do you utilize mantras in your life? I'm just starting to learn about these powerful gems, so I'm loving this post by Brad Porkalski for DoYouYoga.
On Blogging:
Let Your Little Blog Change Your Life: Small blogs can make a BIG difference. You don't have to be an amazingly popular blogger with a book deal and a huge income from blogging to make an impact and change your life. Kyla Roma explains how.
On Morning Routines:
How I Make My Morning Routine Work For Me: It feels like everyone is always talking about morning routines, but I love Sarah Peck's take on it. Even if you're not a morning person, you can make mornings work for you by doing just ONE MINUTE of all the things you'd like to be part of your morning routine.
On Content Marketing:
5 Things You Need to Know About Content Marketing Right Now: Need a refresher on all things content marketing? After all, the industry is changing every day. I've got you covered in my latest Scribewise post.
This Week on JessicaLawlor.com:
Get Gutsy With Caroline Winn: "I Quit My Job In Finance to Become a Full-Time Photographer": Each month, I interview people who get gutsy- step outside their comfort zones to reach their goals. Meet photographer Caroline Winn.
My Journey to Becoming a Yoga Teacher: Yoga Teacher Training Weekend 6:  I'm getting gutsy by completing yoga teacher training. I plan to document my journey to becoming a yoga teacher. Read on for details about Weekend 6.
Goals
My first yoga class is officially in ONE week! This week is all about practice, practice, practice once again. It feels amazing to be so incredibly focused on this one goal.
Run a 5K! I have ZERO time goal for this race since I haven't gone for a run since JANUARY (!!!) but I do this sunset run 5K every year, so I don't want to break tradition. Send positive thoughts my way on Tuesday nights as I battle the hills of Jenkintown!
Have any links or goals you'd like to share? Leave them in the comments!
Want more gutsy content delivered straight to your inbox twice a month? Be sure to sign up for my FREE #GetGutsy e-newsletter filled with inspiration, ideas and action items to get out of your comfort zone. When you sign up, you'll also be sent a FREE copy of the Get Gutsy ebook, filled with 19 inspirational stories to help you get gutsy.