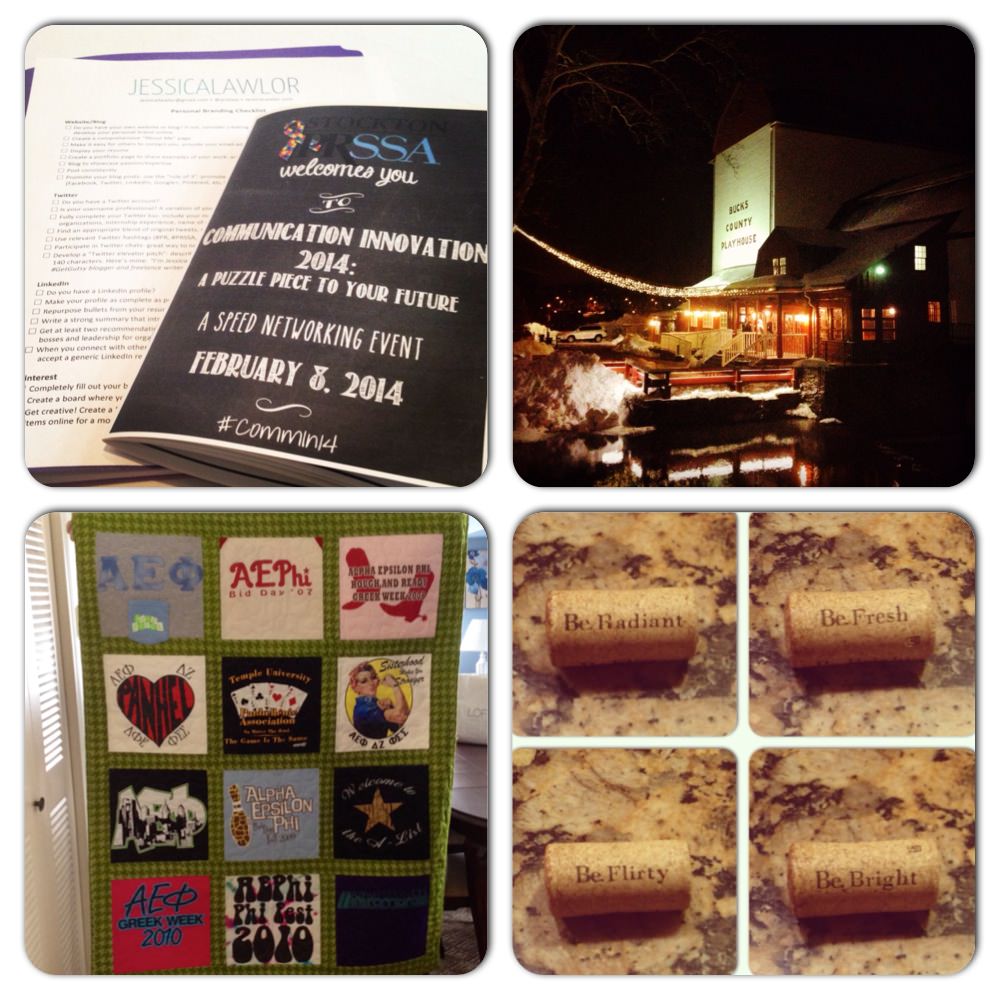 Each month, I share three things I accomplished in the previous month and preview three things I'm excited about or hoping to accomplish in the month ahead. It's fun to look back and forward, and as an added bonus, these monthly check-ins keep me accountable to reach my goals.
I hope you'll join in and share your three things in the comments section! I've been thrilled to see that other bloggers enjoy my monthly check-ins and have adopted the format for their own blogs- this is AWESOME! If you write a similar monthly check-in/look ahead post, please feel free to utilize this format and be sure to leave a link in the comments below so we can all support you in your goals for the coming month!
In February, I…
Opened up with a super honest post about things not being okay. February was a tough month. A combination of the terrible weather, deaths in my family and just a general lack of motivation to do much made me feel not myself for most of the month of February. I was so nervous to hit publish on this post about how to deal when things aren't okay, but of course, I was proved wrong when this amazing Get Gutsy community rallied behind me and made me feel not so alone. It was a relief to hear that so many of you could relate- thank you all for sharing your stories with me!
Started training for the Broad Street Run. I've been in a running slump for months now, but when I got notification that I'd been selected from the lottery to run the Broad Street Run for the third time this May, I knew I had to whip myself into shape. I created a training plan and started training a couple of weeks ago. It's been challenging to get back to running (especially since I'm forced to use the dreadmill due to snow and ice) but yesterday during my 4 mile training run, I started to remember a little bit of the joy I once felt during a tough, but rewarding run. I'm ready for warmer weather and runs outside!
Spoke at Stockton PRSSA's Communications Innovation event. I'm always honored to be invited to speak to groups of students, so I jumped at the chance to head to a school I've never been to before! I presented on personal branding (and even gave out a handy personal branding checklist to attendees!) I really enjoyed the format of the event- Stockton had about 12 speakers (yes, 12!) We all had the opportunity to give a "two minute pitch" to the entire group of students about what we'd be presenting on at our table and then the students had the opportunity to select four tables. I was scared no one would come to my table (hello middle school cafeteria scenario!) but I was lucky to have a full table all four times. What a fantastic event- thanks to Stockton for thinking of me!
In March, I will…
Turn 26! My birthday is in March, which always makes this otherwise kinda boring month a little bit more fun and exciting for me. I'm hoping 26 continues to bring the clarity, peace and vision for the future that I'm starting to feel as I get older and wiser. Unfortunately, no big plans for my birthday this year (25= Punta Cana, 24= Jamaica, 23= Arizona…some awesome birthday celebration locales!) but I'm sure we'll do something fun to celebrate even though we won't be on a tropical island. I will admit turning 26 freaks me out a little bit…perhaps more than 25 did, but I'm trying to look past the fear and just be excited for what's around the corner.
Keynote Southern Illinois University PRSSA's BrandU event via Skype and present a session at Temple University PRSSA's Invitational (ON THE SAME DAY!). I was so honored to be invited to speak at two amazing events this month…the kicker is, they both happen to be on the same exact day! I'll be presenting at Temple on blogging and branding in the morning, heading to a quiet spot to Skype in to SIU's event and then going back to Temple to participate in the networking portion of the day. It's sure to be a crazy day, but I LOVE speaking to groups, especially to PR students, so I'm thrilled to participate and can't wait to get started on my presentation. Luckily, the topics for both engagements are exactly the same: personal branding and blogging.
Appear in my first-ever podcast interview. A couple of weeks ago, the lovely and talented Melissa Anzman of Launch Yourself reached out and invited me to be on her podcast. I've been listening to podcasts non-stop for the past several months, so I was VERY excited to be invited to participate in one myself. I'll have a post about the full interview experience on Wednesday (when the interview goes live!) so keep an eye out for that…I'll be sure to share the link. It's going to to be so weird to listen to myself be interviewed, but I'm hoping it will help me further improve my public speaking skills.
February Posts You May Have Missed
How To Deal When Things Aren't Okay
Six Big Takeaways For Alexis Grant's Book "You Deserve To Love Your Job"
Confessions of an Email Addict: How I Stopped Being A Slave To My Inbox
How To Do PR For Your Personal Brand
Jessica Around The Web
Guest posts, articles and other places you can find me this month online.
Six Tools Every Content Creator Should Know About Now– for Scribewise
What did you accomplish in February and what are you looking forward to accomplishing in March? Share your three things in the comments below!
Want more gutsy content delivered straight to your inbox twice a month? Be sure to sign up for my FREE #Get Gutsy e-newsletter filled with inspiration, ideas and action items to get out of your comfort zone.