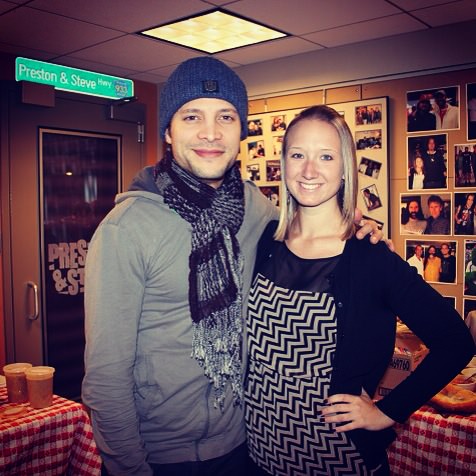 Start your week right! Every Sunday I post my favorite links from around the web and share my goals for the upcoming week.
Links
On Happiness:
Be Happy Where You Are: Everyone should take two minutes to read this short, but inspiring post by Ashley Brooks about being happy where you are.
On Blogging:
10 Writing Tips for Advanced Bloggers: It's not often you see writing advice out there for seasoned bloggers, so this post on the NMX blog by Allison Boyer really stuck out to me. I love the tip about not publishing a list post without making sure you have relevant post to link back to in each bullet.
On Careers:
Career and Life Update, The Sequel: Janet Aronica, a Twitter friend and awesome marketing/communications professional, shares a career update and delves into tips and tricks for making big decisions about your next career move.
Five Ways To Make a Gutsy Transition from Student to Professional: Over on the PRSSA National Progressions blog, I share five tips to transition from student to professional as part of their "Lives of New Pros" series.
On Love and Relationships:
On Dating: Stephany from Stephany Writes perfectly captures my feelings about dating in this heartfelt post. From the early-on butterflies to the few weeks into a new thing "crazies" to the feeling when something doesn't work out, I'm sure most people can relate to Stephany's words.
This Week on JessicaLawlor.com:
The Pursuit of Progress: Progress is a funny thing. Just when you think you aren't making any, just when you feel like nothing has changed, all of a sudden, something clicks.
Goals
Create my Broad Street Run training plan. I officially entered the lottery for my third go-round at this iconic Philadelphia race. I haven't heard yet whether I'm in, but I want to create my training plan to motivate me to start running more regularly again!
Keep up my schedule of practicing yoga 3-4 times a week. I'm already seeing so much progress! This week, I achieved crow for the first time.
Do an awesome job speaking at Stockton PRSSA's Speed Networking event. I'll be hosting a roundtable discussion on personal branding.
Have any links or goals you'd like to share? Leave them in the comments!
Want more gutsy content delivered straight to your inbox twice a month? Be sure to sign up for my FREE #Get Gutsy e-newsletter filled with inspiration, ideas and action items to get out of your comfort zone.