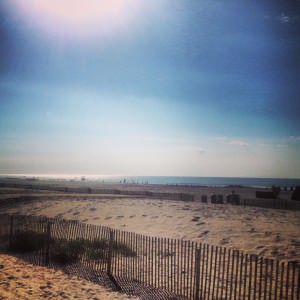 Start your week right! Every Sunday I post my favorite links from around the web and share my goals for the upcoming week.
Links
On Blogging:
6 Tips for Managing Multi-Author Blogs Without Losing Your Mind: If you've ever dabbled in managing a multi-author blog, you know it's more complicated than it looks. Alexis Grant shares some fabulous tips from her vast experience doing just that (most notably at Brazen Careerist) for this ProBlogger guest post. AND, as a bonus, I was thrilled to see my freelance client Muck Rack's submission guidelines included as a best practice in this post!
Online Writing 101: 14 Errors That Are Preventing You From Blogging Success: Tom Ewer of Leaving Work Behind shares 14 common online writing errors that may be preventing your blog and business from growing the way you'd like them to.
On Entrepreneurship:
You Might Be Completely Wrong About Your Shortcomings: "You don't know what you're cut out for until you try," says Jenny Blake. I completely relate to this post because like Jenny, I didn't think I was cut out to be an entrepreneur, but once I started doing it, I realized how much I really love it.
On Work-Life Balance:
Work Should Go Around Your Life- Not The Other Way Around: Another super smart post from Alexis Grant about the importance of putting your life first…and then work, in order to be your happiest and most productive self.
Latte Art Of Saying No: Have you checked out Dana Sitar's new blog, Between Two Towns? It's seriously inspiring and I absolutely loved this post about standing up for yourself and saying "no" whether that be to a family member, boss, friend or client.
On Life:
The Beauty of Boredom: YES. How does Kelly Gurnett of Cordelia Calls It Quits hit the nail on the head every single time?! I can so relate to this post about not knowing how to be bored anymore because we're so disciplined to always be doing something. In this post, Gurnett encourages readers to re-introduce boredom into our daily lives.
This Week on JessicaLawlor.com:
Monthly Check-In: Goodbye July, Hello August: Each month, I share three things I accomplished in the previous month and preview three things I'm excited about for the upcoming month. Here's my latest monthly check-in.
Goals
Get back on track professionally and personally after a week of vacation! I have lots to catch up on from emails to blogging to freelance projects. I feel refreshed and I'm ready to tackle my goals.
Eat. Healthy. Food. After a week of delicious boardwalk food, I am definitely needing to incorporate some healthy eats back into my diet. I'm proud because I kept up with my workout schedule on vacation, but now I need to get my eating back on track.
Have any links or goals you'd like to share? Leave them in the comments!
Want exclusive content NOT featured on the blog delivered straight to your inbox twice a month? Be sure to sign up for my FREE #Get Gutsy e-newsletter filled with inspiration, ideas and action items to get out of your comfort zone.